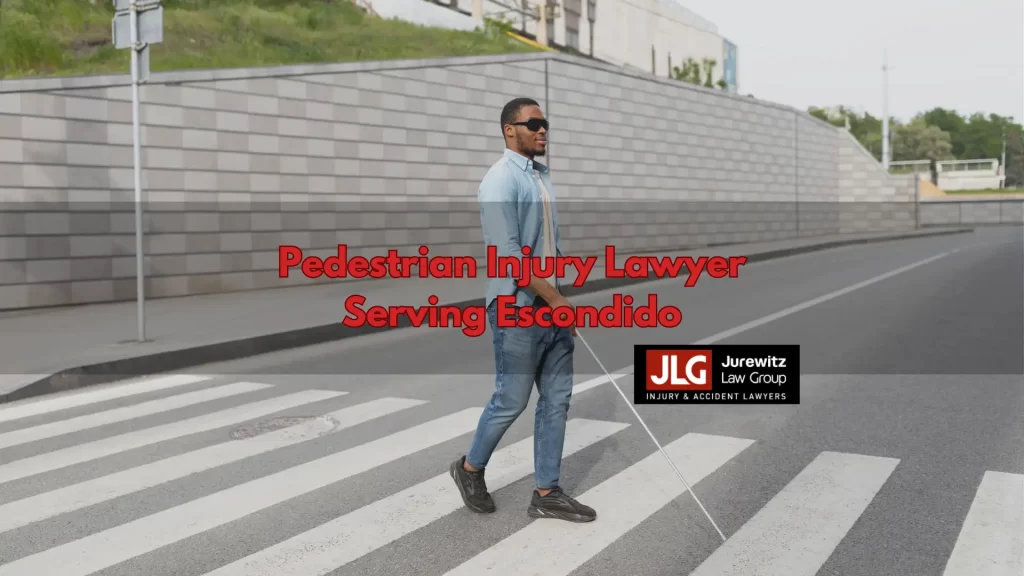 Pedestrian and Crosswalk Accidents
There are many streets in Escondido that are known to be dangerous for pedestrians. Some local roads' like Country Club Lane in north Escondido and Juniper Street in Old Escondido' have a long history of serious and fatal pedestrian injury accidents. Surviving an Escondido pedestrian accident can have immediate and long-term consequences that can impact your quality of life.
If you or a loved one has been injured in a pedestrian accident' it's crucial you get the monetary support you need to make a full recovery. Experienced Escondido car accident attorneys at the Jurewitz Law Group Injury & Accident Lawyers can help you better understand your legal rights and options.
Negligence and Pedestrian Accidents
Pedestrian accidents are common in San Diego County and in Escondido. According to the California Highway Patrol's 2013 Statewide Integrated Traffic Records System (SWITRS)' there were 54 deaths and 1'028 injuries reported as a result of pedestrian accidents in San Diego County. In the city of Escondido' one pedestrian was killed and 53 were injured in pedestrian accidents during that same year.
There are many reasons why pedestrian accidents are so common. The root cause for most car versus pedestrian collisions is negligence. Many pedestrian accidents are the result of driver error. Common causes of pedestrian accidents include:
Intoxicated driving
Running a red light
Failing to yield to pedestrians in crosswalks
Making turns without looking for pedestrians
Distracted driving
Steps to Take After a Pedestrian Accident
If a vehicle struck you' it's important to remain at the crash site and call the police. Write down the license plate and insurance information for all parties involved. Get contact information from anyone who may have witnessed the crash. It can also be helpful to have photos from the crash site' photos of your injuries' a copy of the police report' and detailed notes. Then' it's important you get the medical attention and care you need to recover from your injuries. This step will also document your injuries.
Escondido Pedestrian Injury Lawyers Seeking Fair Compensation for Your Injuries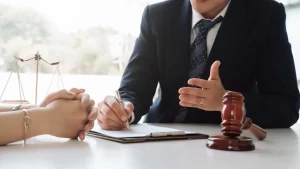 Hopefully' you'll be offered fair compensation for all your injuries' damages' and losses from the at-fault driver's insurance company. But' insurance adjusters rarely offer fair settlements. It's their job to protect their bottom line and make sure profits are maximized for the company. They'll often look for reasons to deny your claim. They may even try to convince you to accept a lower offer to close the case quickly.
If you've been injured in a pedestrian accident' make sure you discuss your situation with an Escondido personal injury attorney. The value or worth of your claim will often depend on the nature and extent of your injuries and losses. Injured victims can seek compensation for damages including:
Medical expenses
Lost wages
Hospitalization
Rehabilitation
Permanent injuries
Disabilities
Pain and suffering
Emotional distress
If you've lost a loved one in an Escondido pedestrian accident' you may be able to file a wrongful death claim against the at-fault party seeking compensation.
Please contact the Escondido pedestrian injury lawyers at the Jurewitz Law Group Injury & Accident Lawyers at (888) 233-5020 for a free and comprehensive consultation.