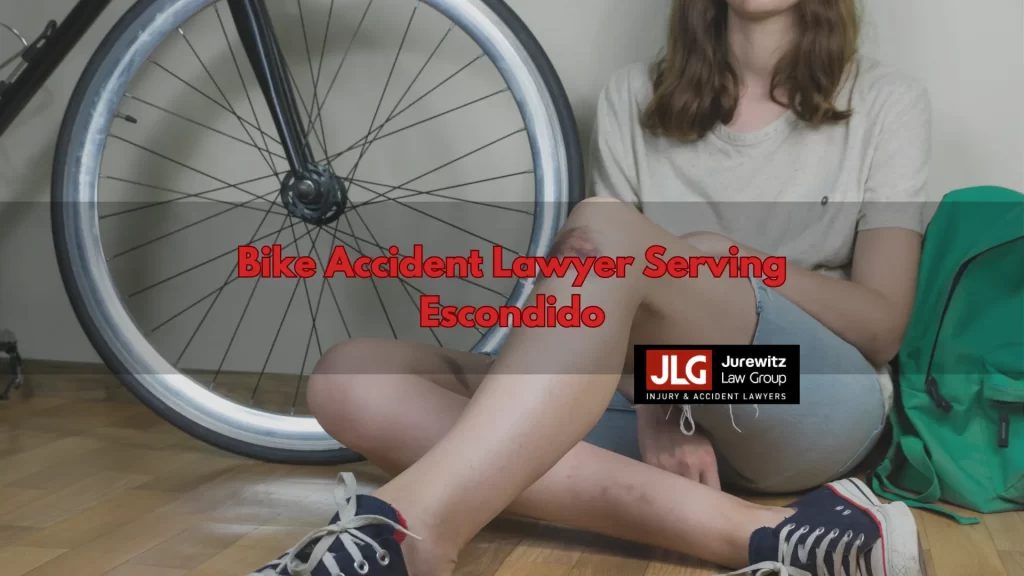 Legal Help for Bicycle Accident Victims
There are a plenty of great things to do in Escondido and biking is most certainly one of them. From the many wilderness trails stretching all over our regional parks' to the extensive grid of lanes crisscrossing the city' Escondido has taken great strides in becoming a bike friendly town. But' while the city has become more open to biking' there is always the threat of reckless or out of control motorists. No matter how many warnings are offered or signs posted' some car' truck and motorcycle drivers fail to recognize bicyclists on the road until it is too late. Unfortunately' bikers are at the physical mercy of any motorist no matter how small their vehicle may be.
If you are reading this page' odds are you have recently been involved in an Escondido bike accident. Too often cyclists are left to fend for themselves after being struck by a negligent motorist. Whether they are unable to secure the coverage they need through insurance or are unable to hold those who struck them accountable' bicycle riders face an uphill battle following a collision. For that reason' the Jurewitz Law Group Injury & Accident Lawyers is dedicated to helping you' and your family' recover the compensation you deserve for your pain. To schedule a free consultation' call (888) 233-5020 and speak with an Escondido personal injury lawyer today.
What Kind of Damages Could I Receive After an Escondido Bike Accident?
In personal injury claims' the type of compensation you could potentially collect depends on the circumstances surrounding your case. There could be any number of factors that play into the overall equations. But the key above all concerns negligence. Was the at-fault party truly negligent in the situation' and if so' what was the outcome. Once that is established and to what degree' then it's possible to begin calculating the amount to which you may be eligible. With that said' there are a number of common categories that are included in most settlements' including:
Extensive medical treatment and care
Doctor and specialist fees
Pain and suffering
Property damage
Loss of wages
When Should I Contact an Escondido Bike Accident Attorney?
More often than not' bike accidents result in life-altering injuries that traumatize both the victim and their family. If the collision is severe enough to be fatal' the surviving loved ones may decide to pursue a wrongful death claim. Whatever the case may be' the Jurewitz Law Group Injury & Accident Lawyers highly recommends contacting a personal injury attorney as soon as possible.
In the state of California' the statute of limitations will eventually run out at some point' taking away any chance at proper compensation. Don't wait till the deadline expires to get the ball rolling on your claim. Call the Escondido bike accident lawyers at Jurewitz Law Group Injury & Accident Lawyers today and schedule a case consultation with a lawyer from our personal injury firm. The number is (888) 233-5020.