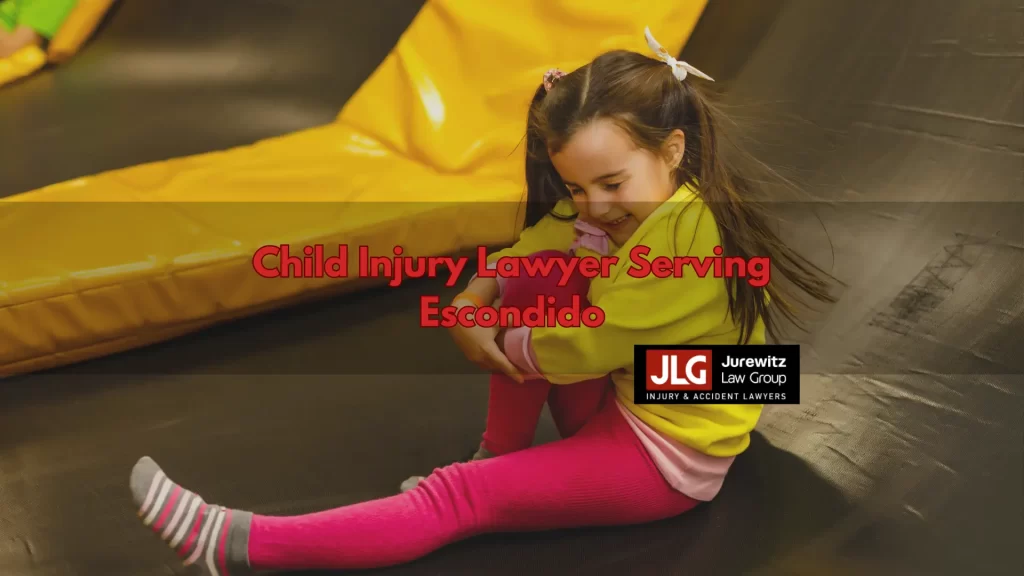 As a parent' your children are your most precious assets. You cherish their safety' health' and well-being more than your own. A parent has a natural instinct to protect their children at any cost. Unfortunately' this instinct is not always enough to keep them safe. If your child has been injured due the negligent' careless' or intentional act of another party' you have the right to take legal action.
Your first step should be to consult with an experienced child injury attorney. The Southern California offices of Jurewitz Law Group Injury & Accident Lawyers have represented the families of Escondido child injury victims for over 15 years. We take child injury very seriously and are passionate about protecting children's rights. Jurewitz Law Group Injury & Accident Lawyers will aggressively pursue compensation for all of you and your child's damages and fight for the best settlement possible.
Call us today at (888) 233-5020 for a free consultation.
Common Causes of Childhood Injuries
The Centers for Disease Control and Prevention (CDC) estimates that over 9.2 million minors are admitted to emergency rooms each year in America because of an accidental injury. The more common causes of child injuries include:
Being struck by an object
Poisoning
Burns
Sports injuries
Playground injuries
Suffocation
Choking
Drowning
Who Can Be Held Liable in a Child Injury Case?
Basically' any party that contributed to your child's injury can be held liable in a child injury lawsuit. This could include:
The driver of a car
A parent who didn't make sure your child was wearing a seat belt while in their car
A property owner
An institution' such as a school
The designer and manufacturer of a defective product
A store that sold a defective product
The company that employed the party that contributed to a child's injury' such as a school bus company that employed a negligent driver
A physician or other medical professional
A hospital or other medical facility
Locating possible defendants is another good reason to consult an experienced personal injury attorney in Escondido.
Damages in a Child Injury Claim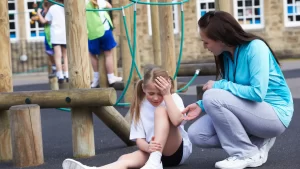 Damages in a child injury claim are the same as they would be in a normal personal injury claim. The difference is that in these cases' damages can also extend to losses the parents may suffer. Such damages may include:
Current medical bills
Future medical bills (such as surgeries' medications' etc.)
Pain and suffering
Mental anguish of you and your child
Mental and physical therapy and rehabilitation
Scarring and disfigurement
Permanent injury or disability
Household and vehicle modifications (such as wheelchair lifts and ramps)
Special equipment (such as a hospital bed' oxygen machine' etc.)
Costs of institutionalization if the child can't be cared for at home
Lost wages for work the parent missed to attend doctor's appointments or visit the hospital
Wrongful death benefits
Contact our Escondido Child Injury Lawyers Today
The experienced legal team at the offices of Jurewitz Law Group Injury & Accident Lawyers hopes you never need our services. But' in the unfortunate event that your child is injured' we will be ready to assist you in pursuing the maximum compensation for your losses.
For your child's sake' call an Escondido child injury lawyer at Jurewitz Law Group Injury & Accident Lawyers for a free consultation by dialing (888) 233-5020.