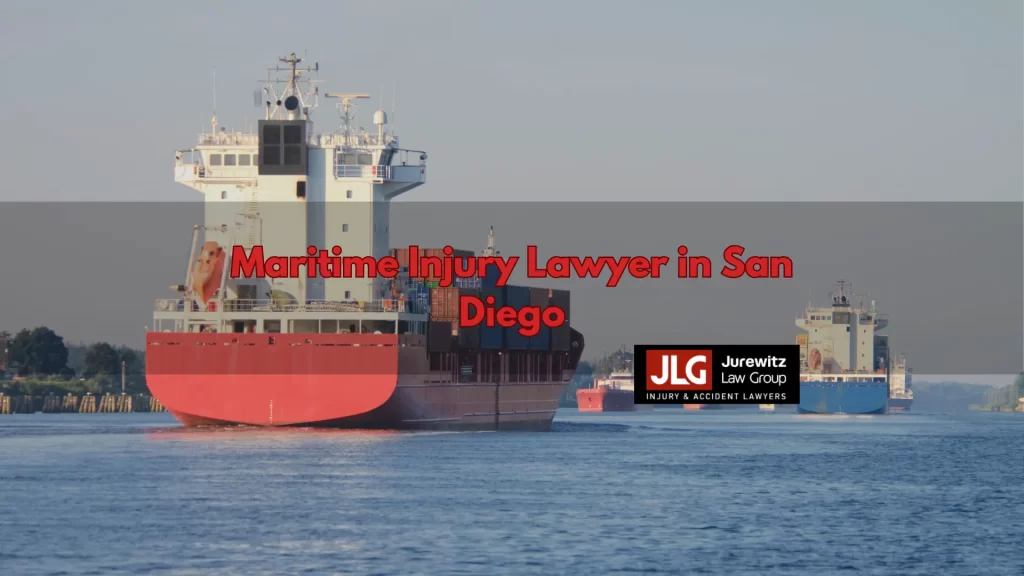 Legal Representation for Injured Maritime Workers
The San Diego Port is home to maritime workers and dock laborers working on a variety of vessels. The Port is located about 100 nautical miles southeast of Los Angeles and just north of the US-Mexico border' making it a common stopping point for a number of cargo and cruise ships. Every year' thousands of ships come in and out of the Port's two marine cargo facilities' Tenth Avenue Marine Terminal and National City Marine Terminal' and one cruise facility' the B Street Cruise Ship Terminal.
It is widely known' however' that maritime workers are susceptible to serious injury or even death. National Labor Relations Board (NLRB) statistics show that maritime workers often work in some of the riskiest professions and are the most likely to cause injury.
The laws governing maritime workers are extremely complicated. If you are injured either at sea or working on land' you must file a claim within a certain time period or you could lose your chance of getting a settlement. Our experienced San Diego boat accident lawyers can help.
This is why it is so important, for example, to keep docking platforms clear and accessible and ensure that ships are in proper working order. When employers and ship captains oversee this' they can keep their crew safe and minimize the number of injuries that occur. However' some employers are careless and take shortcuts' which leads to serious accidents. In order to protect maritime workers' federal laws were passed to protect both workers at sea' known as the Jones Act' and laborers on land' known as the Longshore and Harbor Workers' Compensation Act (LHWCA).
Ross Jurewitz Explains Maritime Law
Jones Act
The Jones Act of 1920 protects workers injured during transportation by water on the high seas' in bays' harbors' lakes' rivers' and any navigable waterway. For those working on the high seas or other commercial vessels' unseaworthiness-defined as almost any injury-causing condition that the vessel owner or operator could have corrected or avoided-can causes many injuries.
Examples of Unseaworthiness:
Worn non-slip surfacing' or surfaces that were never non-slip, to begin with
Defective or worn gear of any kind
An unfit crew' or a crew too small to perform all of the tasks assigned to it
Improper loading of cargo
Improper stowage of cargo
Longshore and Harbor Workers' Compensation Act (LHWCA)' or Longshore Act
However' injuries onboard a commercial vessel are not the only ones covered by maritime law. Accidents may happen while working on offshore drilling platforms or on docks while laborers are repairing or building vessels.
Examples of on-land injuries:
Slips and falls on improperly maintained docking and boarding areas
Offshore drilling platform fires and explosions
Injuries to commercial divers
Failure to provide adequate training
Failure to control ship motion on high seas
Free Consultations from San Diego Maritime Injury Attorneys
Working in and on ships is a high-risk occupation and' unfortunately' employers and ship captains sometimes forget this. The experienced San Diego boat injury lawyers at the Jurewitz Law Group Injury & Accident Lawyers can help maritime workers injured as a result of this carelessness. The laws governing maritime workers are especially complicated and the process to file a claim can be time-consuming. We understand this and we focus on getting you the benefits you need and deserve. Call our law office for a free consultation at (619) 233-5020 or (888) 233-5020.