Speak to Our San Diego Boating Accident Lawyers
Millions of boaters visit lakes' rivers' marinas' and the ocean in California every summer to just relax' spend time with friends and family' and have fun participating in water sports and riding personal watercraft. To have a safe boating experience' boaters must abide by several rules and regulations set forth by the California Department of Boating and Waterways (CDBW).
Not doing so may be considered negligence and would make the boater liable for any injuries or fatalities that result in the event of an accident. If you have been hurt in a boating or personal watercraft accident' contact a San Diego boating accident attorney at (619) 233-5020 or (888) 233-5020.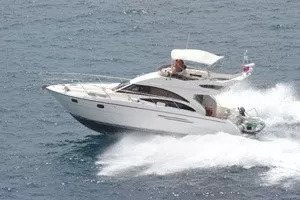 Every boater is responsible not only for the safety of themselves and those on their vessel' but for the safety of every other person on the water.
The following outlines some of the most important rules and regulations established under California boating law:
Life Jacket Requirement
Every vessel must have one Coast-Guard-approved wearable life jacket on board for each passenger. They must be the appropriate size for the wearer and must be easily accessible' but only children under the age of 13 are required to wear their life jacket at all times when on board the vessel (but not necessarily in an enclosed cabin). Every person being towed by a boat or on board, a personal watercraft (PWC) is required to wear a Coast-Guard-approved life jacket.
Operation Regulations
California also has a variety of laws governing the operation of boats and PWCs. The most important of these include the following:
No person under the age of 16 is allowed to operate a boat powered in excess of 15 horsepower or a sailboat longer than 30 feet; however' children between 12 and 15 may operate such vessels under the supervision of an adult who is at least 18 years old.
It is illegal to operate any vessel or PWC with a blood alcohol content (BAC) of 0.08 percent or more. If the BAC is between 0.05 and 0.08 percent' the operator may still be considered under the influence of alcohol.
To prevent carbon monoxide poisoning' it is illegal to operate a boat's generator or motor while a person is platform dragging' teak surfing' or bodysurfing behind the boat; or while a person is holding onto or occupying a swim step' swim deck' swim platform' or swim ladder' except for brief instances during the departure or docking of the boat' the entering or exiting of the boat' or while the boat is engaged in activity related to law enforcement or emergency rescue.
In a head-on situation' either vessel should signal the other with one short blast and then be answered by the other' after which both vessels will change course to the right so that both will pass the left side of each other.
PWCs are prohibited from being operated between sunset and sunrise.
When participating in any kind of towing sport' there must be an operator and an observer who is at least 12 years old in the vessel. Towing of boarders' skiers' or floaters is prohibited between sunset and sunrise.
Helping You on the Road to Recovery
Suffering a boating injury accident can cause almost unbearable financial and emotional hardships for a victim and his or her family. You do not have to face such hardships alone' however. With the help of an experienced San Diego injury lawyer at the Jurewitz Law Group Injury & Accident Lawyers' you can obtain the compensation you need to focus on healing from your injuries and supporting your family. The most important thing for you and your family after a devastating accident is to establish financial security. To learn more about how we can help' call us today for a consultation at (619) 233-5020 or (888) 233-5020.