Get Legal Help After a Cruise Ship Injury
When it comes to planning your next vacation' not many experiences can match that of taking a cruise. You can visit exotic destinations and cultural treasures all over the world while being provided every luxury and amenity you can think of (and afford). But stepping onto a cruise ship does not protect you against personal injury accidents. All it takes is for one act of negligence on the part of the cruise line or the ship's personnel to turn your dream vacation into one of the worst experiences of your life.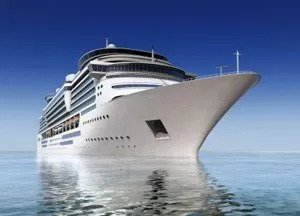 The legalities surrounding cruise ship injury accidents are very complex' involving various areas of law' including premises liability' personal injury' wrongful death' and even product liability.
Negligence on a Cruise Ship
As with any type of personal injury accident' negligence on a cruise ship may be present in many forms. Depending on the circumstances of the accident' any number of parties' such as actual personnel or the cruise line itself' may be considered responsible for an injury and the losses resulting from those injuries. Some common forms of negligence may result in injuries. Other injuries include but are not limited to:
Poorly trained medical personnel;
Navigation error;
Operation error;
Mechanical error;
Poor maintenance;
Disrepair;
Poorly cleaned walking surfaces;
Poor lighting;
Human error;
Untrained or poorly investigated personnel;
Understaffing; and
Lack of emergency protocols/equipment.
Cruise ship negligence can cause the ship to crash into another vessel' tilt' or run aground and can also cause guests to suffer falling accidents and even foodborne illnesses. If you or a loved one has suffered injury or illness on a cruise ship that you believe was caused by negligence' an experienced San Diego boat accident attorney can help you determine the best course of legal action.
Ross Jurewitz Discusses Cruise Ship Injuries
Getting the Compensation You Deserve
Cruise lines and cruise ship personnel are responsible for the health and safety of their paying guests. Should negligence create a hazardous condition aboard the ship that results in injuries' the cruise line and/or at-fault personnel may be held liable for victims' losses. Obtaining rightful compensation from a cruise line is an uphill battle' however. To be successful' you would be well advised to retain the services of a knowledgeable attorney.
Speak with a Skilled Cruise Ship Accident Lawyer at Jurewitz Law Group Injury & Accident Lawyers
The skilled San Diego cruise ship accident lawyers at the Jurewitz Law Group Injury & Accident Lawyers are accustomed to dealing with cruise lines' their personnel' and their insurance companies in pursuit of just compensation for their clients. We will investigate the details of your injury accident to determine who is at fault and thus provide you with your best legal options. After a cruise ship accident' hold on to all records of your trip and immediately contact one of our attorneys to learn more about your legal rights and options. For a free consultation' call (619) 233-5020 or (888) 233-5020 today.