Compensation for Jogging Accidents and Injuries
If you have been injured in a jogging accident' it is absolutely vital that you get in touch with an experienced San Diego personal injury attorney. Your rights and your future security are on the line' and only a legal professional can provide you with the protection you need. The opposing insurance company may try to bully you into a low settlement offer. Don't give in. You deserve full and fair compensation for all damages' including medical bills and lost wages.
The dedicated lawyers at Jurewitz Law Group Injury & Accident Lawyers understand that you already have too much on your plate' so to speak' and dealing with the difficulties of an injury claim is the last thing you want to do. We can handle your legal matters for you. While you focus on your recovery' we will manage every aspect of your case' from investigation to trial. Furthermore' our legal staff will always be made available to address your concerns and answer your questions.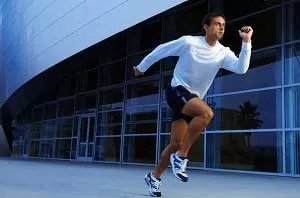 If you were hit by a car while jogging' contact a San Diego pedestrian injury lawyer at (888) 233-5020 to get started on your claim!
Your Rights as a Jogger in San Diego
The human body is no match for the heavy' steel body of a motor vehicle' so motorists must exercise caution around joggers and respect their right-of-way. Since joggers move at a more rapid pace' they may be harder to spot than other pedestrians at crosswalks and intersections. However' this does not absolve negligent and/or reckless drivers from liability if they hit a jogger.
Whether running' jogging' or walking' pedestrians are granted certain protections by California state law' including the following:
Vehicle Code Section 21950: When approaching "any marked crosswalk or any unmarked crosswalk at an intersection'" motorists must give right-of-way to any crossing pedestrians and "exercise all due care … to safeguard the safety of the pedestrian."
Vehicle Code Section 21951: "Whenever any vehicle has stopped at a marked crosswalk or at any unmarked crosswalk at an intersection to permit a pedestrian to cross the roadway the driver of any other vehicle approaching from the rear shall not overtake and pass the stopped vehicle."
Vehicle Code Section 21952: Motorists are expected to yield the right-of-way to any approaching pedestrian before driving over or upon a sidewalk.
For complete information on pedestrian rights' visit the Official California Legislative Information page.
What Is My San Diego Jogging Injury Case Worth?
The compensation amount you may receive will depend on the extent of your injuries and their associated damages' including medical bills' lost time at work' loss of earning capacity' and even non-economic damages' such as pain and suffering and mental anguish. In order to ensure you get the best settlement or verdict available to you' consult with a knowledgeable and resourceful San Diego jogging injury attorney who has successfully handled multiple cases like yours.
Don't Delay' Get Started Today
As it is with most legal and financial matters' time is of the essence when it comes to filing your jogging accident injury claim. The statute of limitations in California is two years from the date of the incident. If you fail to file your claim within this period' you will forfeit your right to pursue compensation altogether. Don't lose out on your chance to fully recover any and all damages that resulted from the accident. Contact a San Diego pedestrian injury lawyer at Jurewitz Law Group Injury & Accident Lawyers today by calling (619) 233-5020 or (888) 233-5020 for immediate legal assistance.