Representation for Pedestrians Injured in Crosswalk Accidents
Pedestrians risk serious injury or even death due to motorists who fail to pay attention to foot traffic at intersections and crosswalks while crossing the street. A car driven by a negligent driver can be deadly. Here are some suggestions from our San Diego crosswalk accident lawyers on how to stay safe as a pedestrian and how to avoid an accident if you are driving your car.
Crosswalk Safety — for Pedestrians
People often underestimate the amount of care and attention that is needed as a pedestrian. Even in a large city like San Diego' people need to make sure they pay attention when they are about to cross the street. When you are walking along the street and approaching a crosswalk' be sure to take as many safety precautions as you can. This can include:
Looking both ways before you cross the street
ONLY cross the street when the walk sign is on' even if you don't see any cars
Continue to look both ways when you are in the middle of the street.
Crosswalk Accidents in San Diego – Safety for Motorists
Driving through a crosswalk can be equally as dangerous. Motorists need to be just as careful' if not more careful' than pedestrians since they are operating a motor vehicle that can seriously injure or kill a pedestrian. Be sure to:
Do not attempt to pass a car that is approaching or stopped at a crosswalk
Always stay alert for pedestrians who may walk into the road. You have a duty to yield to pedestrians' even if they don't have the right-of-way
Be sure to come to a complete stop. No rolling stops!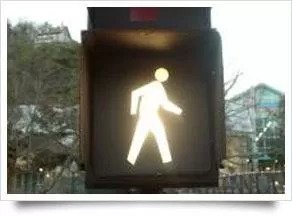 Pedestrians risk serious injury or even death by careless drivers when they cross an intersection at the crosswalk. Learn how to protect yourself from these dangers.
Speak with a San Diego Crosswalk Injury Attorney
But we live in the real world. Even if you are very careful and cautious at a crosswalk' accidents will still happen. An experienced crosswalk accident attorney can help you if you are ever injured in this type of accident. The San Diego pedestrian accident attorneys at the Jurewitz Law Group Injury & Accident Lawyers have represented numerous people who have suffered injuries due to crosswalk accidents. If you or someone you know has ever been involved in a crosswalk accident' please call our office at (619) 233-5020 or (888) 233-5020 for a free consultation.