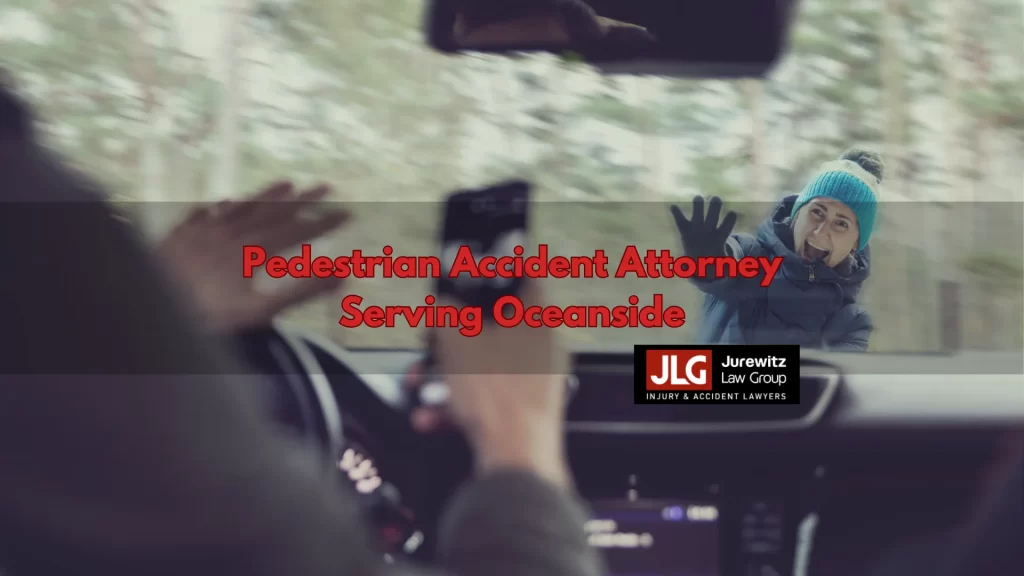 Pedestrian Injured by Negligent Driver
You may have been walking home or to work when it happened. It could have happened to a family member or loved one out for a run. Or it may have happened when your son or daughter was outside playing with friends. Whatever the case may be' you or someone you love has been seriously hurt in a pedestrian accident. These collisions are the result of negligent drivers failing to notice the people walking' running or even sitting' near their vehicle. Naturally' you are probably wondering what comes next. There are undoubtedly many questions circulating in your mind' such as:
Will we ever recover from the damages done?
Who is responsible for the accident?
What kind of lawyer do I need?
Do I even have a case?
For answers to these and other questions' give the Jurewitz Law Group Injury & Accident Lawyers a call. As a personal injury firm with extensive experience in assisting families that have been victimized by negligent individuals' we understand how traumatic an accident can be. Beyond the physical damage' people involved in pedestrian accidents – especially young children – are often emotionally and mentally traumatized by what happened. To that end' we have dedicated our practice to helping families just like yours recover the compensation necessary to move beyond the tragedy. Depending on the circumstances surrounding your accident' you could be entitled to significant compensation in one or more of the following forms:
Rehabilitative needs' both physical and emotional
Loss of wages or employment
Emergency medical services
Hospital accommodations
Wrongful death
For more information about your legal rights or to schedule an appointment with an Oceanside injury lawyer' contact the Jurewitz Law Group Injury & Accident Lawyers today at (888) 233-5020.
What Are The Most Common Injuries Your Firm Encounters?
Whenever a moving vehicle hits a person' even at the slowest speeds' the damage can range from moderate to catastrophic. Unfortunately' in most cases we have witnessed' speeding is involved that made injuries worse. In addition' injuries often depend on where the person was struck and their size. If a car runs over a person's foot' or their leg' the damage won't be as life-threatening. On the other hand' if a person's body is struck head-on' the damage could be extensive. Here some of the injuries that often happen when pedestrians get struck by cars:
Damage to the head' neck and spinal column Serve abrasions and lacerations
Simple and compound fractures
Moderate to severe head trauma
Internal organ damage or rupture
Make The Right Call
Whenever someone is involved in a car accident in Oceanside there are a number of questions and concerns that arise. Know that help is available and the Jurewitz Law Group Injury & Accident Lawyers stands ready to represent your interests fully. Call our office and schedule a free consultation with a member of our personal injury team today. The number to dial is (888) 233-5020.