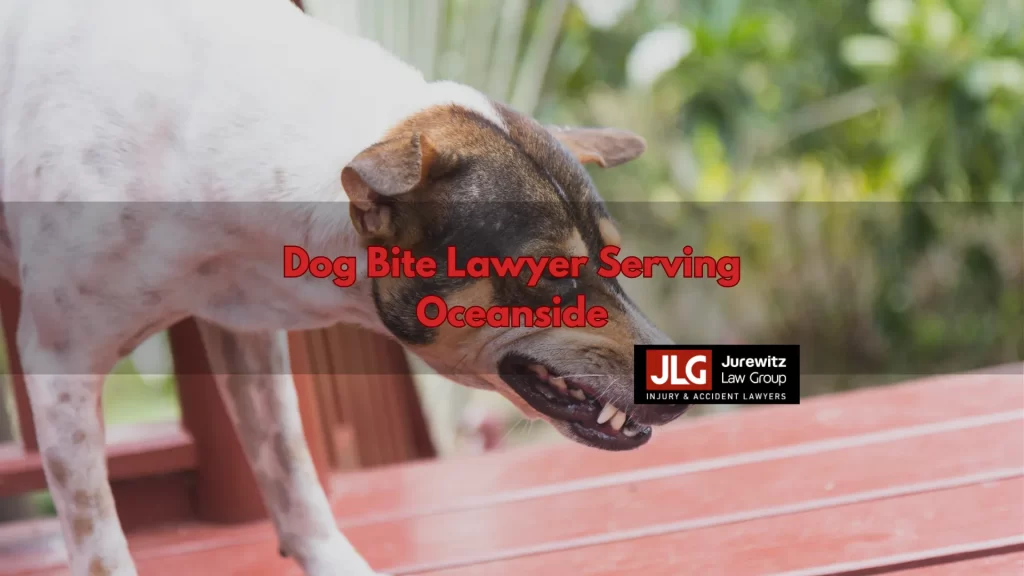 Legal Representation After a Dog Bite Attack
Being attacked by a dog' no matter how small they may be' is a traumatizing experience for anyone. You could have been simply visiting a friend's home. The family could have been out for a relaxing day at the beach. Or worse' your son or daughter could've been in the yard playing with friends. In anyone of these situations' a dog attack can leave deep scars – emotionally' mentally and physically. Unfortunately' Southern California is famous for dog attacks' with many people being sent to the hospital every year because of a rampaging pet.
If you or a loved one has been involved in a dog attack' the Jurewitz Law Group Injury & Accident Lawyers can help you fully explore your legal rights. Dog owners are responsible for their pet's behavior and must be held accountable for whatever damage their pets may cause. Over the years we've successfully helped many families secure the proper compensation for their wounds. Contact our office today and schedule a free case consultation with a member of our personal injury team. The number to dial is (888) 233-5020.
Depending on how rough the dog bite incident is' many people are left numb in the days' weeks and months following their attack. They are frightened' hurt and unsure of what should happen next. This fear is only made worse when the victim knows the owner whose dog is responsible for the attack. So' the last thing on your mind may be hiring a lawyer and pursing legal action. That is why the Jurewitz Law Group Injury & Accident Lawyers fights for you.
While you take the time to recover' we will secure the compensation you need to move beyond this tragedy. Depending on the circumstances surrounding your attack' you could be eligible for one or more of the following damages:
Physical and emotional therapy
Loss of employment or wages
Emergency medical expenses
Doctor and specialist fees
Pain and suffering
When Should I Contact Your Firm?
At the Jurewitz Law Group Injury & Accident Lawyers' we recommend getting in touch with us as soon as possible. The statute of limitations in California puts a deadline on all civil claims. This means' once the deadline has expired you may be unable to collect compensation for your injuries. The sooner we're able to begin building your case' the greater your chances will be at securing the maximum possible settlement. Dog attacks require immediate action. Witnesses can get lost in the shuffle and any evidence of the attack can quickly disappear – including the dog and the owner. Once you have spoken with the proper authorities and medical professionals' give our team a call to begin the process. The Jurewitz Law Group Injury & Accident Lawyers can be reached at (888) 233-5020.
Watching Out For You
Call the Jurewitz Law Group Injury & Accident Lawyers and let us help you explore your options in a free case evaluation. Dog attacks' especially those involving children' require immediate attention. Let our team of understanding and compassionate attorneys help you today. Dial (888) 233-5020.