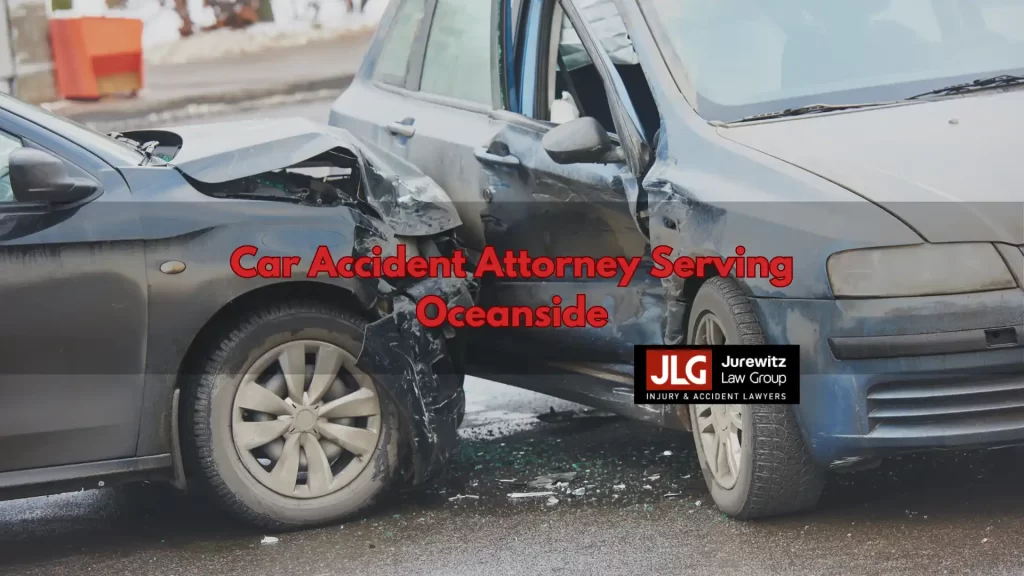 Auto Accidents Can Alter Lives
The accident was so fast that you didn't even know what had happened until it was over. You may have been stuck in rush hour traffic' inching your way towards an exit. You may have been heading to the beach for a weekend with the family. Or perhaps you were simply driving home from a long day at work. No one knows if' when' or where a traffic accident is going to happen.
Unfortunately' driving defensively isn't always enough to keep you or your passengers safe. All it takes is one negligent driver to cross your path' and your life can be seriously altered.
Most California motorists only carry the minimum for bodily injury on their automobile insurance policies: $30'000. When you add up the costs of a severe injury that requires multiple surgeries' and the lost wages you'll suffer from missed work' $30'000 doesn't go very far. That's why you need a skilled car accident attorney to represent you in a personal injury lawsuit.
The legal team at San Diego's Jurewitz Law Group Injury & Accident Lawyers won't let you get stuck with the bill for injuries that weren't your fault. Our experienced Oceanside personal injury attorneys will sue the liable driver's insurance company to get you compensation for ALL your losses.
Jurewitz Law Group Injury & Accident Lawyers have been successfully representing injury victims for nearly 20 years' winning them multimillion dollar awards and verdicts.
Don't get screwed by big insurance. Contact our Oceanside car accident attorneys at (888) 233-5020 for a free case evaluation.
What Kind of Compensation Can I Expect?
While it's impossible to say what your claim is worth without first reviewing the facts' there are two general categories of compensation we can pursue on your behalf:
Economic damages – Includes present and future medical costs' lost wages' loss of career and earning capacity' property damage' etc.
Non-economic damage – Includes pain and suffering' emotional trauma and mental anguish' hedonic damages for loss of joy of life' and more.
Most Dangerous Streets and Intersections in Oceanside
Some intersections in Oceanside have more accidents than others. Traffic flow' layout' and a lack of signage can all make a difference. Drivers should exercise extra caution at the following locations:
College Boulevard and Oceanside Boulevard
College Boulevard and Plaza Drive
College Boulevard and Via Cupeño
College Boulevard and Barnard Drive
North River Road and College Boulevard
Oceanside Boulevard and Melrose Drive
Oceanside Boulevard and Rancho del Oro
El Camino Real and Vista Way
Mesa Drive and College Boulevard
The stretch of road on Mission Avenue between Butler Street and Amick Street is notorious for accidents. Route 76' a major roadway used by commuters in outlying communities' has also been identified as a problem area. Caltrans has attempted to address the problem by implementing larger traffic signs at various key points along CA-76.
Counsel You Can Rely On
To get compensation for a car accident in Oceanside' you'll have to file a claim against the at-fault driver. You'll have to face off against powerful insurance corporations and their unscrupulous lawyers' but you don't have to do battle on your own. Jurewitz Law Group Injury & Accident Lawyers will stand up to the insurance company and demand they pay you the compensation you justly deserve. To schedule a free consultation' call (888) 233-5020.