Information about Traumatic Brain Injury (TBI) Treatment
Suffering a traumatic brain injury (TBI) can create a wide range of hardships for a victim and their family. You may start experiencing headaches' nausea' vomiting' blurry vision' difficulty sleeping' fatigue' ringing in the ears' and a wide range of other symptoms that may be letting you know that there is something seriously wrong. Such symptoms should never be ignored' even if you have already received medical attention immediately after a head injury. The severity of the consequences of a brain injury may be lessened with timely treatment' but you may still be left with a completely altered way of life.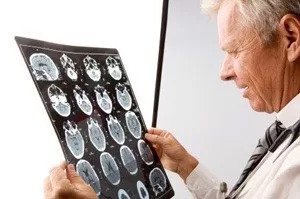 Immediate and proper treatment is essential after a traumatic brain injury' as are the rehabilitative treatments you would receive afterward.
Unfortunately' for many victims of open and closed head trauma' affording the proper brain injury treatment and care can be more challenging. If your brain injury was caused by the negligent or reckless actions of another' however' you may have a way to obtain financial security.
Helping You File a Personal Injury Claim
The experienced San Diego brain injury lawyers at Jurewitz Law Group Injury & Accident Lawyers know how difficult it can be to focus on your health when experiencing financial hardship. If your injury was caused by negligence' the financial burden created by your injury should be taken care of by the at-fault party. To learn more about how you can hold the at-fault party responsible for the money you need to recover and adjust your way of life' contact us for a consultation today at (619) 233-5020 or (888) 233-5020.
The Brain Injury Treatment You Need
It is common for defendants and their insurance companies to try to lessen the extent of their injuries in order to avoid paying a fair settlement' which is why it is extremely important to get immediate and follow-up treatment concerning your brain injury. While not much can be done to reverse any brain damage inflicted on the initial impact' there is a lot of healthcare professionals can do to stabilize your condition and prevent further injury' such as making sure the brain is getting the right amount of oxygen' has enough blood flow' and reducing any swelling. X-rays and/or CT scans may be necessary to make sure there aren't any other injuries.
In the event of a subdural hematoma' contusions' and/or other bruising or bleeding injuries within the brain' surgery may be required to remove or repair the ruptured blood vessels or bruised brain tissue. Even with treatment' the damage to the brain may result in irreversible disabilities or impairments that require rehabilitative therapy and an entirely new way of life.
Getting the Financial Security You Deserve
A traumatic brain injury can turn your life upside-down' but with adequate compensation' you can adjust to that new life with fewer obstacles. The dedicated San Diego personal injury attorneys at Jurewitz Law Group Injury & Accident Lawyers can help you get back on your feet after a devastating accident. To find out how we can help' contact us today at (619) 233-5020 or (888) 233-5020.
---
Additional Information