Obtaining Compensation for a Traumatic Brain Injury (TBI)
Recovering from a traumatic brain injury is difficult enough without also facing the challenges of the injury being caused by another's negligence. The San Diego brain injury attorneys with the Jurewitz Law Group Injury & Accident Lawyers are dedicated to getting our clients complete compensation for their losses. As a family-run law firm, we understand that an injury goes beyond the actual incident that caused it. We strive to protect the rights of our clients. To learn more about your legal rights and options for holding negligent parties legally responsible please call us for a free consultation at (619) 233-5020 or (888) 233-5020.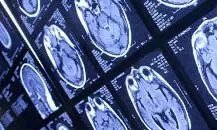 An estimated 1.7 million people sustain a TBI annually in the United States – CDC
Benefits of Legal Action
Depending on the circumstances of the reckless act that caused the brain injury' an individual or his or her family may have to deal with insurance companies. Whether the incident was the result of medical malpractice' a defective product' or a car accident' it is very likely that you will be left with devastating financial losses on top of emotional suffering. Being in such a challenging state does not make it any easier to fight the often deceptive practices of insurance companies to delay or deny a rightful claim.
At the Jurewitz Law Group Injury & Accident Lawyers' we work with our clients to build a solid case against the defenses of the responsible party as well as the insurance companies. Our credible reputation as skilled and aggressive San Diego brain injury attorneys proves beneficial to our clients when working in local courts. Because we know how the legal system operates' we provide our clients with invaluable information and resources to help resolve their particular problems.
Compensation Available After Sustaining Brain Injury
The sudden nature of a serious incident caused by recklessness frequently leaves an individual and his or her family at a significant loss of how to pay for necessary medical care and treatment. The road to recovery from a brain injury may last a lifetime' if not at least for many years. Not only would you have immediate medical treatment' but potential long-term rehabilitative services' medication' and even medical equipment or at-home care. This is why financial compensation can make a world of difference in an individual's overall well-being. Legal action may recover money for present and future medical bills' pain and suffering' loss of quality of life' loss of income and other damages.
The Jurewitz Law Group Injury & Accident Lawyers is highly familiar with how crucial medical evidence is in a brain injury case. In order to help you get the money that you deserve' our attorneys work with medical experts and carry out our own investigations.
It is of the utmost importance to emphasize how the act of negligence has caused you to suffer severe emotional' physical' and financial damages and how these consequences may continue to affect your life as well as the lives of your family members. Filing a claim or lawsuit often brings a family closure in knowing that negligent parties have been held responsible but also because they have received justice.
Effective Legal Assistance from Our San Diego TBI Attorneys
If you have questions about your specific situation and whether filing a claim or lawsuit will be to your benefit' please contact a San Diego personal injury attorney at the Jurewitz Law Group Injury & Accident Lawyers as soon as possible. We have obtained several successful case outcomes for our clients. View our Testimonials and Case Results for more information.
---
Additional Information