Most people aren't used to the idea of calculating their own future worth. Most people know where they stand right now financially and have a pretty good idea of where they'll be in the near future without calculating the exact dollar amounts. But, when it comes time to file a personal injury claim, correctly calculating your lost wages is critical. If these calculations are made in error or skipped altogether, you might not receive enough money to cover your losses. The lawyers at Jurewitz Law Group Injury & Accident Lawyers understand this and will do everything necessary to make sure you are properly compensated.
People injured in accidents caused by others are often unaware that they can collect future lost earnings. Phrases such as "impairment of earning power" or "loss of future earning capacity" are both ways of saying the same thing: if the aftereffects of an accident impair your future ability to earn a living, you are entitled to compensation to make up for it. This is true even if your working ability is only partially affected.
How Are Future Lost Earnings Calculated?
An important thing to keep in mind is that the loss of future earnings is calculated based on an individual's earning potential, not on their wages received before the accident. The law recognizes that the amount you made last year does not necessarily predict the amount you will make next year. It is not fair to saddle an individual with a prediction of income based solely on the past.
For an accurate assessment of your lost future earnings, it is always best to hire a lawyer. A professional can take into account a variety of factors that determine what your future earning capacity might be. These factors might include things like your age, the extent of your disability, your skills, your education, and more.
Factors That Affect Your Claim for Lost Future Earnings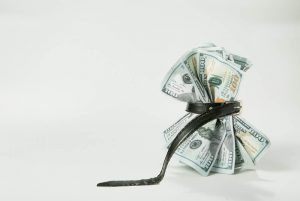 In the quest to receive fair and legitimate compensation for lost future earnings, a lawyer may use the testimony of expert witnesses to make their case. These witnesses are helpful in establishing the physical restrictions you've suffered and how those restrictions might hamper your earning ability.
Another key ingredient in the assessment of your lost future earnings is the careful collection of financial documentation that supports your claim. Although cases vary, the preparation of the following information is an important part of a successful liability claim.
Projection of Income: This is simply a comparison between what you may have earned if you were never injured vs. what you might expect to earn after your injury.
Your Skills and Responsibilities: The more skilled you are, the greater your potential for future earnings tends to be. Sometimes, we forget just how accomplished and valuable we are as employees. The same holds true for the responsibilities we have been trusted with. If a company grants you a high degree of responsibility, that translates into a greater potential salary. A comprehensive skill/responsibility list is crucial.
Injury Evaluation: This is a breakdown of the initial and ongoing injuries you've endured since the accident, and should include a reasonable timetable for your recovery, if recovery is possible. This is why it is so important to have good communication with your doctor or doctors. The more details you provide to them, the more comprehensive and inclusive their injury evaluations will be.
Long-Term Prognosis: An accurate assessment of any limitations that you may have after you have reached maximum recovery will be required. Some injuries are never one hundred percent healed, even after extensive therapy or medical procedures.
Gathering these materials and having them ready to present in court can be a deciding factor in the judge's determination of how much your future lost earnings should be.
Hire Us Today
Insurance companies and their representatives are not in the business of satisfying the needs of people who have been injured in an accident. Their job is to protect their bottom line by denying you fair and reasonable compensation. Whether you are attempting to calculate lost future earnings or any other component of a personal injury claim, you need someone who is on your side and will stand up for you.
At Jurewitz Law Group Injury & Accident Lawyers, we make it our mission to leave no stone unturned in our pursuit of just one thing: justice for you. We represent people, never corporations, and we will do all we can to make sure that the at-fault parties and the companies that insure them do right by you and compensate you for your injuries. Call the San Diego personal injury attorneys of Jurewitz Law Group Injury & Accident Lawyers today at (619) 233-5020 for a free initial consultation.