Call us if you have suffered injuries in a car accident in San Diego or the surrounding area due to another party's negligence. You may be eligible to receive compensation for your losses. It is important to understand how fault is determined in California. Many people are unsure of how insurance adjusters or courts establish fault. Understanding California's laws regarding fault can help you know what steps you can take to protect your claim.
Is California a No-Fault State for Car Accidents?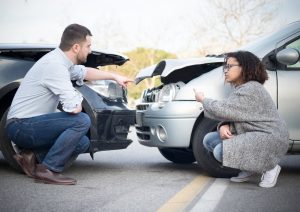 California is an at-fault state for car accidents. The state operates under a "fault" or "tort" system, which means that the person responsible for causing the accident must pay for the resulting losses. This system contrasts with no-fault states, where each driver's insurance covers losses regardless of who caused the accident.
In California, if you suffer injuries or property damage due to another driver's negligence, you can file a claim against the at-fault party's insurance or take them to court to recover compensation for your losses.
How Does an Insurance Company or a Court Determine Fault?
When determining fault in a car accident, insurance companies and courts consider various factors, including the following:
Police report – The police report is a crucial document containing details of the accident, such as the location, time, and traffic law violations. It may also include the officer's opinion on who was at fault, which can be influential in determining liability. This report cannot be used as evidence in court because it is hearsay, but insurance companies may rely upon it.
Vehicle damage – The location and extent of the damage to the vehicles involved can provide valuable information about how the accident occurred and who is responsible.
Witness statements – Statements from witnesses at the scene can help clarify what occurred and support your claim.
Accident reconstruction experts – In some cases, your attorney may call upon experts to analyze the accident and provide an opinion on the sequence of events and who is at fault.
Traffic laws – A driver who violates a traffic law and causes an accident may bear responsibility for the resulting losses.
Does a Driver Need to Violate a Traffic Law to Be at Fault for a Crash?
A driver does not necessarily need to violate a traffic law to be at fault for a crash. However, if a driver violates a traffic law and leads to an accident, this violation can serve as evidence of negligence. In many cases, proving negligence is critical in establishing fault and securing compensation.
For example, if a driver runs a red light and hits your car, their traffic violation is clear evidence of their negligence. However, even without a traffic law violation, a driver can still be liable if their actions demonstrate a failure to exercise reasonable care while driving.
Can I Receive Compensation if I Am Partially at Fault?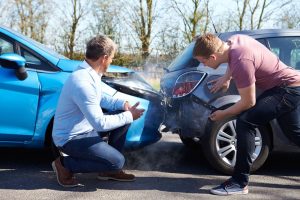 California follows a pure comparative negligence rule, which allows you to receive compensation even if you are partially at fault for the accident. However, your compensation will be reduced by your percentage of fault. For example, if you are 30% at fault for the accident and your damages total $100,000, you would be eligible to receive only $70,000 in compensation.
For this reason, the at-fault driver's insurance company may claim that you bear a greater proportion of fault for the accident. A skilled lawyer will fight to ensure you receive the maximum compensation.
How Can a Car Accident Attorney Help?
A car accident attorney can be indispensable when determining fault and pursuing compensation. They understand the intricacies of the law and have experience dealing with insurance companies. A seasoned lawyer can:
Investigate the accident and collect evidence to support your claim
Communicate with insurance companies and negotiate a fair settlement
Represent you in court, if necessary, to protect your rights and ensure you receive the compensation you deserve
Help you understand your legal rights and options throughout the process
Assist with related matters, such as obtaining medical records or dealing with property damage claims
Hiring a skilled car accident attorney can significantly improve your chances of receiving the compensation you deserve.
Contact Jurewitz Law Group Injury & Accident Lawyers Today
If you have suffered injuries in a car accident in San Diego, the experienced personal injury attorneys at Jurewitz Law Group Injury & Accident Lawyers can help. We understand the challenges you may be facing and will work tirelessly to secure a favorable outcome for your case.
Contact our firm today to schedule a free case review. We provide personalized and compassionate legal representation to those who have suffered injuries in car accidents due to the negligence of others. Call us now at (619) 233-5020 to learn how we can help you.
Related posts
What Insurers Don't Tell You About the Emotional Costs of a Car Wreck
Your Accident Is Just a Statistic to Your Adjuster
The Steep Price of Distracted Driving