If you have been involved in a car crash in San Diego or elsewhere in California, you will need the police accident report if you want to recover any compensation for your injuries. But it is equally important to know what information is included in the report so you can find the evidence you need and make sure the report is accurate. Most people have never read a police accident report, though, so they may not know what to look for.
The San Diego auto accident lawyers at Jurewitz Law Group Injury & Accident Lawyers have spent more than 15 years helping people injured in collisions obtain fair compensation for their losses. If you want to know more about what is in a California accident report and how to find your report, keep reading.
What Is in a Police Accident Report?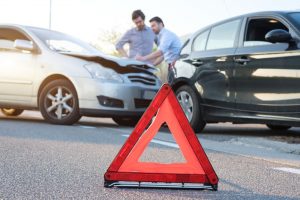 Different law enforcement agencies may have slightly different forms they use to make their accident reports, but most California auto accident reports contain the following information:
The date, location, and time of the crash
The vehicles involved in the crash, along with the names of the drivers, any passengers involved in the crash, and the vehicles' owners
Contact information for all drivers involved in the crash
Whether or not anyone involved in the crash was brought to a hospital from the scene
The names of any eyewitnesses who saw the crash
The weather and road conditions at the site of the crash
The posted speed limit at the scene of the crash
A diagram or narrative about how the accident happened, which may include pictures from the crash scene
The location of any traffic control devices near the crash (traffic lights, stop signs, etc.)
Any factors that may have contributed to the accident (for instance, if one of the drivers was impaired or distracted)
As you are reviewing your report, make sure all the information included is accurate. In particular, you want to make sure the time, date, and location of the accident are correct, along with the injuries you sustained and whether the other driver did anything that contributed to the crash such as speeding. If something in the accident report is incorrect, an attorney can help you file a request to have the report amended.
Why Having a Police Accident Report Matters
Police accident reports are generally not admissible if a personal injury case goes to trial, but they are crucial when you file an insurance claim. Many insurance companies will refuse to pay a claim without a police accident report to prove the crash actually happened. Furthermore, your lawyer can use the accident report to establish a baseline account of what happened and then build on that account to show why you should receive compensation for your injuries. But if you do not have an accident report, you will have a hard time getting the insurance company to listen to you.
Requesting a Police Accident Report in California
Before you can request your police accident report, you need to know which agency investigated the crash. Accidents that occur on state or federal highways are typically investigated by the California Highway Patrol (CHP). You can obtain your CHP accident report by filling out form CHP 190 and sending it to the CHP office closest to where the accident happened. The CHP San Diego office is located at:
5902 Kearny Villa Road
San Diego, CA, 92123
You will also need to include a filing fee with your request, which is typically $10 for an accident report.
Car crashes that occur on local roads are typically not handled by CHP. In the San Diego region, accidents that do not occur on highways are usually handled by either the city Police Department or the San Diego County Sheriff's Department. Each agency has their own procedures for requesting accident reports.
The Sheriff's Department allows you to request accident reports through their online Public Records Center. You can also visit the local Sheriff's Station that investigated the crash and request your report in person. Lastly, you can fill out a Service Request Form and send it to:
San Diego County Sheriff's Department
Attn: Records & ID Division, Cases Section
P.O. Box 939062
San Diego, CA 92193-9062
Like the Sheriff's Department, the San Diego Police Department also has several ways for you to request an accident report. You can submit your request online, call 866-215-2771 and make your request over the phone, submit your request by mail, or visit the department's Records Division at:
1401 Broadway
San Diego, CA 92101
If you wish to make your request by mail, send a stamped and self-addressed envelope to:
SDPD Records MS#726
P.O. Box 121431
San Diego, CA, 92112
Be sure to include a $12 check or money made out to the San Diego City Treasurer with your request.
Contact Us
Are you having trouble obtaining your police report after being injured in an accident? Call (619) 233-5020 or visit our contact page today to speak with one of our San Diego car accident lawyers. Jurewitz Law Group Injury & Accident Lawyers is a personal injury firm handling car accident cases in Carlsbad, San Diego, Tampa and St. Petersburg, Florida. Our team is here to support and protect you.