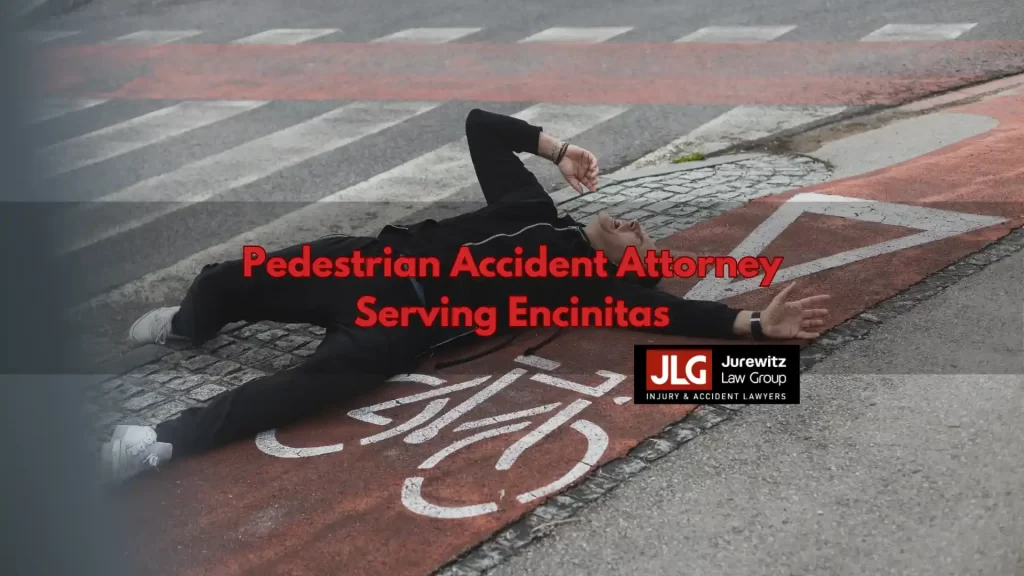 Legal Help for Injured Pedestrians
California Vehicle Code 467 defines a pedestrian as "a person who is afoot or who is using any of the following: 1) A means of conveyance propelled by human power other than a bicycle; 2) An electric personal assistive mobility device. Pedestrian includes a person who is operating a self-¬propelled wheelchair' motorized tricycle' or motorized quadricycle and' by reason of physically disability' is otherwise unable to move about as a pedestrian." Basically' anyone who is out and about and not behind the wheel of a car' motorcycle' or bicycle is a pedestrian.
According to the National Traffic Safety Administration (NHTSA)' California is one of the most dangerous states for pedestrians. However' the problem of pedestrian accidents is nationwide. The NHTSA reports that nearly 70'000 pedestrians are injured in accidents each year across the U.S. About 5'000 pedestrians are killed in accidents annually.
Jurewitz Law Group Injury & Accident Lawyers has helped many Encinitas pedestrians injured in accidents. Contact us today to find out if we can guide you to a financial settlement. We can be reached at (888) 233-5020.
Injuries Suffered in Encinitas Pedestrian Accidents
Pedestrian injuries can be severe because of how vulnerable a person is when struck by a car. The weight and speed of a motor vehicle will impact how severe a pedestrian's injuries are. Here are the most common injuries suffered in pedestrian accidents:
Broken/fractured bones
Cuts and bruises
Head injuries/brain damage
Road rash/burns
Facial injuries
An experienced Encinitas accident attorney may be able to pursue a financial settlement for these injuries. In the event of a loved one dying in a pedestrian accident' you may be able to file a wrongful death claim.
Statute of Limitations for Encinitas Pedestrian Injury Accident Claims
According to California Code of Civil Procedure Section 335.1' a person has two years to file a personal injury claim after a pedestrian accident. If your claim isn't filed within this two year window' you may lose all chance at pursuing money damages for your injuries. But' if your pedestrian accident involved a government entity like a police car or ambulance' the statute of limitations to file a claim shrinks to only six months. Contact an experienced Encinitas pedestrian accident attorney today to make sure you don't lose your legal right to financial compensation for your injuries.
Top Causes of Pedestrian Accidents in Encinitas
Jurewitz Law Group Injury & Accident Lawyers has handled many pedestrian accidents over the years. Here are the most common causes of pedestrian accidents our Encinitas clients have reported:
Drivers not yielding the right-of-way to pedestrians at a crosswalk
Hit and run accidents
Drivers not stopping at red lights or stop signs
Distracted drivers
Negligent drivers
Drivers under the influence of alcohol or drugs
Drivers backing up without checking for oncoming pedestrians
Motorists making turns without checking for pedestrians
Speeding drivers
Where Do Pedestrian Accidents Happen?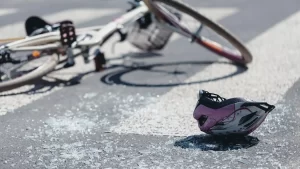 A pedestrian accident can happen any place a person walking is exposed to motor vehicles. Here are the most common locations of Encinitas pedestrian accidents:
Crosswalks and intersections
Sidewalks
Road shoulders
Bus stops
Gas stations
Parking lots and garages
Contact an Encinitas Pedestrian Accident Attorney at Jurewitz Law Group Injury & Accident Lawyers
Jurewitz Law Group Injury & Accident Lawyers has helped many people secure financial compensation after pedestrian accidents. Call our Encinitas car accident lawyers today to find out how we can be there for you and your family. You can reach us at (888) 233-5020.