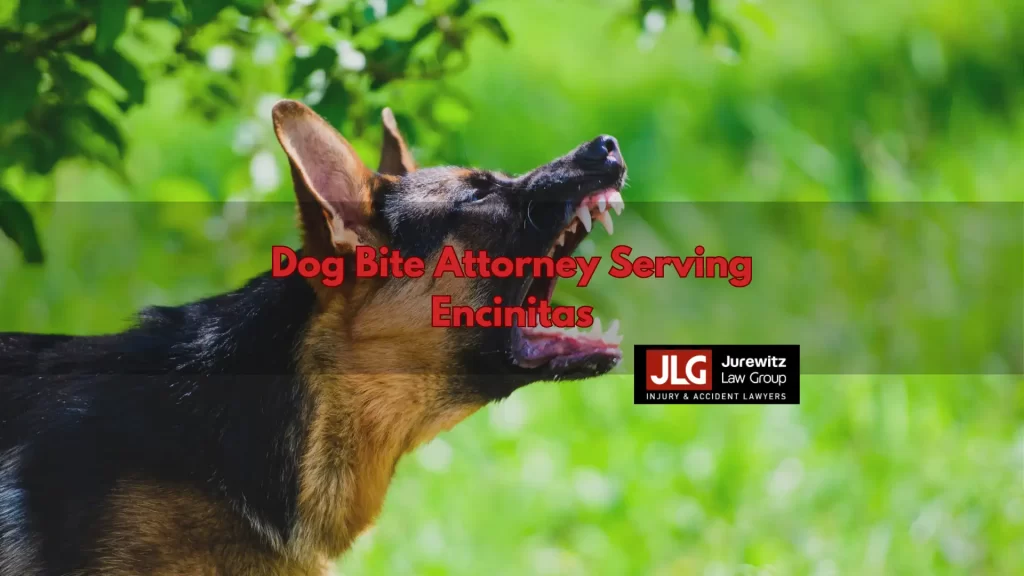 Legal Help for Victims of Vicious Dog Attacks
It may have happened while you were at the beach with friends and family. You may have been walking your usual route to work. Or worse yet' you may have even been in your own home in Encinitas. Wherever you were when the dog attacked you' it left scars – both physically and emotionally. If the attack happened to a loved one – especially a child or an elderly family member – the damage could be far worse.
Depending on the size of the animal' you could be contending with injuries such as:
Serious head' neck' and spinal damage
Severe cuts and bruises
Broken bones
Injury to eyes' ears' or mouth
Amputation
If you or a family member has been injured in a dog attack' you need to speak with an Encinitas personal injury attorney as soon as possible.
Out of control dogs and their owners must be held accountable for their actions. While the dog in question may not understand the damage it has inflicted' the owner must be made aware. Dog bites can end up costing victims thousands of dollars in medical treatments and a lifetime of pain and suffering. Some of the more common expenses victims face in the wake of their attack includes:
Emergency medical transportation and treatment
Therapeutic services' both physical and emotional
Extended hospital stays
Mental anguish
Loss of wages
For more information and to discuss your legal options' contact the attorneys at the Jurewitz Law Group Injury & Accident Lawyers today. The number to call is (888) 233-5020. Our attorneys handle personal injury cases for all of San Diego County.
I've Been Bitten by a Dog in Encinitas – What Should I Do?
The moments following a dog attack can be harrowing' to say the least. You may be unaware of where it came from or whether it intends to come back. On top of that' your body has probably gone into shock simply based on the sheer ferocity of the attack. Even the smallest dogs can cause serious puncture wounds. Which means the first thing you should do is find a safe area away from the animal.
Secondly' you'll need to contact the authorities. In the State of California' this can be either Animal Control or your local police department. If the injuries are severe enough' you may even need an ambulance sent to your location.
No matter what' you should file an official report and have your injuries examined by a medical professional. Once your injuries have stabilized' consider having a friend of family member contact a dog bite attorney in your area.
Speak with an Encinitas Dog Bite Attorney
The lawyers at the Jurewitz Law Group Injury & Accident Lawyers know the kind of damage even the smallest dog is capable of inflicting. We've seen it many times over the past decade. As a result' we aggressively pursue negligent dog owners and hold them to the highest letter of the law. We will use every resource at our disposal to secure the best possible outcome in your case. So don't delay.
Call our office today at (888) 233-5020 to schedule an appointment to speak with one of our Encinitas dog bite attorneys.