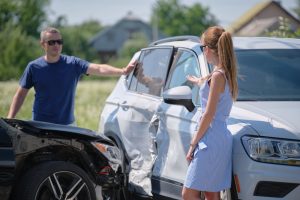 Clients often ask, "Why is my settlement taking so long?" There are a number of circumstances that may affect the length of time a car accident settlement takes. The parties' willingness to admit fault or liability, the claim amount, and the availability of evidence are three common factors.
A knowledgeable Jurewitz Law Group Injury & Accident Lawyers personal injury lawyer can help you understand these factors and advocate for you throughout your car accident case. An experienced lawyer can also build a strong case for your accident claim and seek the compensation you deserve.
Negotiating a Settlement Can Take Time
There is no easy formula for estimating how long it will take to settle your accident case. All personal injury cases have their own unique set of facts and circumstances. These determine the length of time necessary to resolve your claim.
One key to dealing with the uncertainty of settling your injury claim is to remember that settling a personal injury matter requires patience and perseverance. Cases that involve extensive injuries and substantial costs take longer to resolve. If your losses are life-altering, a settlement might take even longer. You don't want to quickly accept an offer for less money than you require to cover your injuries and losses.
In some cases, parties may quickly settle a car accident claim, especially if no one suffered injuries and the property damage was minimal. In other cases, it can take several months, and even years, to negotiate a fair settlement.
When substantial compensation is at stake, the at-fault party and its insurance company might employ delay tactics to avoid paying you. If you do not have enough proof to establish liability, it can delay your case moving forward to settlement negotiations.
Before making any settlement attempts, you must determine all responsible parties in your case. You must also identify the extent of fault caused by each party. This process typically involves proving the other driver violated the duty to operate a motor vehicle safely. You must also prove that the violation of this duty directly caused your injuries.
Collecting Evidence
A solid case requires evidence showing that someone caused an accident that resulted in harm. Relevant forms of evidence include:
The police report
Photographs of all harm caused by the accident, including photos of your injuries and any property damage
Proof of lost wages
Witness statements
Property damage estimates
Insurance company attorneys will use any fact or circumstance to disprove the evidence you present. As a personal injury victim, you must begin building a strong case as soon as the dust clears from your accident. Documenting every critical fact and preserving every potential bit of evidence will strengthen your case and give you the ammunition to seek the settlement you deserve.
Amount of the Claim
No party in a personal injury case wants the financial responsibility of paying an accident claim. Insurance companies seek to maximize profits and rarely pay large sums of money quickly. Dragging the process out as much as possible is a commonly-used insurance company delay tactic.
If you have a solid case that is likely to result in a large settlement, delay tactics keeping your funds in the hands of the insurance company translates into dollars and cents for the insurer. An experienced personal injury lawyer can help move your claim along as you seek a fair settlement.
Although settlement amounts can vary greatly depending on the circumstances of the case, these are the types of compensation personal injury victims may be entitled to:
Medical expenses, including doctor and hospital bills, physical therapy bills, and prescription costs
Property damage, including repair or replacement of your vehicle
Lost wages due to work missed while you recover
The settlement process can be frustrating. It is crucial to start building your case as soon as possible after the accident. An experienced car accident lawyer can gather evidence, determine a value for your claim, and negotiate a settlement on your behalf.
Contact a San Diego Personal Injury Lawyer
Car accidents are stressful. Trying to navigate the legal system without help only adds to this stress. Call Jurewitz Law Group Injury & Accident Lawyers for a free consultation to learn how we can help you file a compensation claim.
At your free consultation, we will evaluate your case and estimate its settlement value. We'll fight aggressively on your behalf as we pursue a fair settlement. If we can't settle your case, we will take the opposing party to court and advocate for your rights.
Since 2007, our San Diego personal injury law firm has helped countless injured clients in San Diego obtain the justice they deserve. Contact us at (619) 233-5020 or reach us through our online form.
Related Posts:
How are Personal Injury Settlements Paid Out
How Much Do Lawyers Usually Take from a Settlement