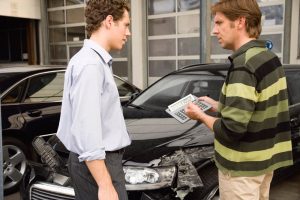 Suffering an injury in a car accident can disrupt your entire life. You want to move forward and put this unpleasant incident behind you, but you also expect compensation for your injuries and other losses. You might prefer a quick settlement, but this is not always in an injury victim's best interests.
At Jurewitz Law Group Injury & Accident Lawyers, our attorneys have dealt with insurance companies and their lawyers in countless personal injury cases. We can use our extensive knowledge and experience to obtain a fair settlement of your case. Our legal team can calculate the costs of all your past and future expenses to help you seek the maximum settlement amount you deserve.
Since 2007, our personal injury law firm has helped clients throughout the San Diego area pursue the compensation they need after car accidents. Call (619) 233-5020 to schedule a free consultation today.
How Long Will It Take to Settle My Case
After an accident, the best case scenario is that the party at fault admits liability, and they or their insurer pay for your medical bills and other losses as soon as possible. However, various factors can prevent a quick resolution to your case. 
A defendant's reluctance to admit liability and an insurance company's refusal to pay fair compensation can delay a settlement. Furthermore, the insurer or your attorney might need to gather more evidence or obtain a complete picture of your injuries and medical expenses before settling your case.
Medical bills can start to pile up after an accident. If you miss time from work, you might not have the money you need to pay for living expenses. It is understandable to experience anxiety and stress in this situation. Most injury victims want compensation as quickly as possible. While rushing to settle your case soon after an accident may seem like the best course of action, doing so could prevent you from obtaining the compensation you deserve, especially if you discover new injuries after you settle. 
Before settling your case, your attorney will collect evidence establishing the defendant's liability for your injuries and other losses. A lawyer might gather evidence such as photographs of the accident scene, footage from traffic cameras or nearby surveillance cameras, eyewitness statements, medical records, police reports, and expert testimony.
Once your attorney has gathered all the evidence that establishes and supports your claim for compensation, they will try to negotiate a settlement with the insurance carrier and send a demand letter requesting compensation for your claim.
Negotiating with insurance companies is often unpredictable and can take considerable time. The insurance company will likely reject your first settlement claim. If the insurance company disagrees that its policyholder was at fault, it will likely reject any offer you consider fair. However, many insurers will be willing to settle and make a counteroffer, particularly if your lawyer has a reputation for successfully taking on insurance companies. Most parties want to avoid the cost and hassle of going to trial. 
It can take several weeks, months, or even years to negotiate a settlement of your claim with an insurance company. Should negotiations fail because the insurer will not make a reasonable settlement offer, your lawyer might take your case to trial to help you seek the compensation you deserve. 
How a Personal Injury Lawyer Can Help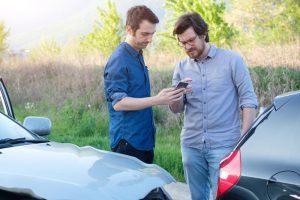 If you are about to file a personal injury claim, consulting a qualified personal injury attorney before proceeding with your case is always in your best interests. Filing and trying to settle a claim with a seasoned personal injury lawyer at your side could increase your chances of obtaining the maximum compensation that you deserve.
Furthermore, it's best to have your lawyer present when you sign documents or enter agreements with the insurer. An experienced personal injury lawyer can provide a free evaluation of your case and explain your available legal options. An attorney can also estimate the settlement value of your claim.
Contact a San Diego Personal Injury Attorney Today
Settling your case can avoid the costs and time associated with going to trial. We have recovered millions of dollars of compensation in settlements for our clients and can help you seek a fair settlement. If the other party is reluctant to settle, we are prepared to litigate your case in court as your zealous advocates. 
The San Diego personal injury attorneys at Jurewitz Law Group Injury & Accident Lawyers dedicate themselves to helping injury victims in the San Diego area seek compensation for their losses after car accidents. Call us today at (619) 233-5020 or contact us online for a free consultation.
Related Posts: