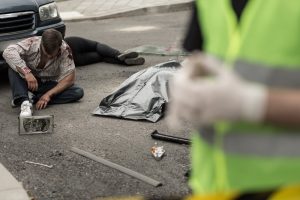 If you were hurt in a California car accident, you might wonder how long you have after the accident to file a claim for your injuries. Understanding the laws in California that pertain to filing an injury claim after an auto accident is essential to pursuing the compensation you deserve. This blog post will provide an overview of the time limits for filing a personal injury claim related to a car accident in California and the statute of limitations for a personal injury lawsuit.
What to Do After an Accident
After a car accident, taking the proper steps to protect yourself and your rights is crucial. Whether you were injured in the crash or not, you must exchange insurance information with the other party involved.
Additionally, California state law requires that you notify the DMV within ten days of the accident if anyone was killed or injured or if the accident resulted in more than $1,000 in property damage.
It is important to note that notifying your insurer or the DMV is not the same as suing for compensation. If you wish to pursue compensation from the other party or their insurer, you may need to file an injury claim or lawsuit.
How Long After a Car Accident Can I File an Injury Claim?
How long do you have to file an insurance claim for any injuries you suffered in a California car accident? Some insurance companies may require claimants to file their claims within a few days of an accident, but others might not be as strict, specifying 30-180 days. However, you'll want to report the accident to your own insurance company as soon as possible.
If the other driver caused the accident, notify their insurance company and inform them that you intend to file an insurance claim. The insurer will then tell you how long you have to file a claim against their insured's car insurance policy.
Regardless of whether you are filing an injury claim, you should act as soon as possible after an accident. If too much time passes between the accident and when you file a claim, you may be unable to pursue compensation for your injuries.
How Long After a Car Accident Can You Sue?
The California statute of limitations dictates the amount of time an injured victim has to file a personal injury lawsuit against the at-fault party. California's statutory period to file an injury lawsuit is two years from the accident date. However, certain circumstances may extend the two-year period, so discuss your case with an experienced California injury attorney.
Seek Medical Treatment as Soon as Possible
If you're injured in a car accident, you should seek medical treatment quickly, even if your injuries seem minor. Many injuries do not show immediate symptoms or can take days or weeks to become evident. Therefore, it is best to be examined by a doctor after an accident and document any injury in case a claim needs to be filed later.
Furthermore, if another party's negligence caused the accident, they may be liable for medical expenses incurred in connection with the accident. Your medical records will help provide a baseline for your health and document any initial injuries you may have sustained. If you pursue a personal injury claim or a lawsuit in the future, these records can serve as evidence of your injuries.
How a California Accident Attorney Can Help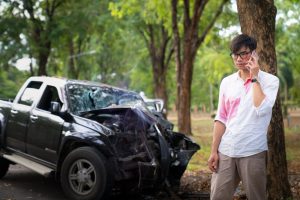 After being involved in a car accident, a California car accident lawyer can provide invaluable help. A qualified personal injury attorney in San Diego can help you through the claims process and fight for the maximum recovery for your injuries. An experienced lawyer will evaluate your case, determine the identities of the responsible parties, and negotiate with insurance companies on your behalf. In addition, your attorney will be able to explain the process and your rights throughout so you can focus on your recovery.
Speak With a San Diego Injury Lawyer Today
If you've been injured in a car accident that wasn't your fault, it is important to speak with a San Diego car accident lawyer as soon as possible. At Jurewitz Law Group Injury & Accident Lawyers, we understand the complexities of car accident cases and can provide you with the legal guidance and advice you need. We can review the facts of your case and help you determine the best course of action to get the compensation you need.
With decades of experience fighting for injured victims in San Diego, you can trust us to provide the dedicated legal representation you deserve. Contact us today by calling (619) 233-5020 for a free legal consultation to get started on your case.
Related Posts:
Tips for Speaking to a Doctor After a Car Accident
What Does a Car Accident Lawyer Do
Reporting a Car Accident to Insurance
What Happens When a Car Accident Claim Exceeds Insurance Limits