If you're considering hiring a personal injury attorney, one of the most critical questions is how much the lawyer will take from your settlement. Lawyers' fees are important, as they will ultimately impact the amount of money you will receive.
Understanding how much personal injury lawyers typically take from a settlement can help you make informed decisions about how to proceed with your case. Here's what you need to know about the factors that determine attorney's fees, as well as the average percentage that personal injury lawyers usually take from a settlement.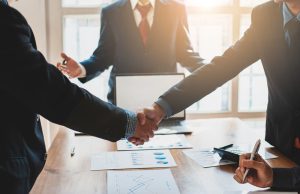 The Standard Fee Lawyers Take From a Settlement
When it comes to personal injury lawsuits, many attorneys will use a contingency fee structure. This means that they will not require you to pay an upfront fee and instead will take a percentage of any settlement or award you receive from the defendant. This percentage is known as the contingency fee and is usually calculated as a percentage of your total settlement or award amount.
The standard contingency fee for personal injury attorneys is typically around 33 to 40 percent. For example, if you receive a $30,000 settlement, the lawyer will keep between 33 and 40 percent of that amount, and you'll receive the remaining balance after your medical bills are paid. Depending on the facts of your case, the percentage may be lower or higher. It's advisable to discuss this with your attorney before entering into any legal representation agreement.
Factors That Determine the Percentage a Lawyer Takes
The percentage of a personal injury settlement a lawyer takes as payment for their services will vary depending on the case's specifics. Several factors can affect the percentage a lawyer receives, including the complexity of the case. If the claim is particularly complex and challenging, the lawyer may take a higher percentage of the settlement due to the extra time and resources it takes to litigate it properly. The fee schedule will be outlined in the contingency fee agreement you sign when you and your lawyer agree to work together.
The lawyer's experience and reputation can also influence their fee. Lawyers with a proven track record of successfully representing their clients will sometimes charge a higher percentage than those who are just starting or do not have an established practice. This is because experienced lawyers understand how to negotiate effectively on their clients' behalf and are, therefore, more likely to secure a higher settlement amount. Other factors that may influence the amount your lawyer takes from a settlement include whether or not your case goes to trial and the state laws where the claim is filed.
Other Settlement Fees in Personal Injury Cases
In addition to the standard contingency fee, other fees may be involved in personal injury cases. These can include costs associated with gathering evidence, obtaining medical records, filing court documents, obtaining expert witness testimony, conducting research, and more.
Make sure to talk to your lawyer about the costs associated with the case and get it all in writing. Also, ask questions about fees you don't understand or that seem too high. It's essential to ensure you fully understand what to expect before signing a contract.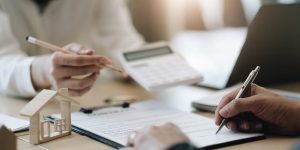 How a Personal Injury Lawyer Can Help
If you're considering filing a personal injury claim, it may be in your best interest to consult with a qualified attorney before signing any documents or entering into any agreements. A good personal injury lawyer can review your case, explain all your available legal options and help you decide what is best for you. They can also give you an estimate of how much of a settlement you may expect from your case.
The personal injury process can be complex and overwhelming, but having an experienced lawyer on your side can be invaluable. An attorney can answer any questions you have, help you make informed decisions, and guide you through the legal process.
Speak With a San Diego Personal Injury Attorney
With Jurewitz Law Group Injury & Accident Lawyers, you can have peace of mind knowing that your case is in good hands. Since 2007, we have helped countless injured victims throughout San Diego and the surrounding areas get the compensation they deserve. Our legal team is committed to restoring justice on behalf of those injured by another party's negligence. To date, we have recovered millions of dollars for our clients, and we're ready to put in that same work on your claim.
If you or a loved one have suffered an injury due to someone else's negligence, the San Diego personal injury attorneys of Jurewitz Law Group Injury & Accident Lawyers can help you through the claims process and protect your rights. Contact us today for a free legal consultation at (619) 233-5020 or request a case review online.
Related Posts:
How are Personal Injury Settlements Paid Out
What Happens After Mediation Settlement