The immediate aftermath of a hit-and-run accident can leave you in shock and not knowing where to turn to for help. If you were hit by another driver who fled the scene, you need an experienced car accident lawyer to help you weigh your options. They can pursue the compensation you need to move forward with your life.
What Do I Do After A Hit And Run?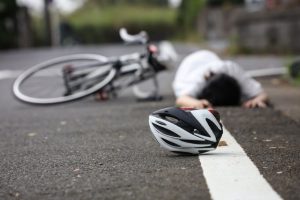 Were you hurt in a hit-and-run accident? Then you need to protect your legal right to financial recovery by following these steps: 
Call 911 

–Your first call after any serious accident should be to law enforcement. The police and emergency medical responders will assist you at the accident scene. Allow the EMTs to evaluate you for any injuries. Reporting the hit-and-run to the police immediately following the accident is crucial to their search for the negligent driver.

 

Gather evidence 

– Record any information about the vehicle that struck you if you can. That includes the make, model, color, and license plate number. If you saw the driver, document what you recall about their features. Take pictures of the area surrounding the accident scene, the damage to your vehicle, and your injuries. 

Seek additional medical treatment 

–Some serious injuries take hours, days, or longer to manifest symptoms. You can improve your medical prognosis by following up after any emergency care you receive with a visit to your primary care physician. You can also visit an urgent care facility or a local emergency room.

 

Call your insurance company 

–

 

Most auto insurance policies include a term requiring you to notify the provider of any car accident in which you are involved. Call your insurance company the day the accident occurred if possible. Notifying the company is especially critical following a hit-and-run accident. Your insurance coverage may be triggered if the driver is uninsured or not found.

 

Contact a personal injury lawyer 

– An experienced lawyer knows how to handle a hit-and-run investigation. That includes what evidence they must obtain and how to negotiate with your insurance company. By retaining an attorney as soon as possible after the accident, you have an advocate from the beginning to guide you through what can be a complicated legal matter. 
How Do I Report A Hit And Run?
If you are involved in a hit-and-run accident, you must immediately stop and report the accident to the police or California Highway Patrol (CHP). California law requires you to report the accident to the police or CHP within 24 hours if it results in injury or death. You must also report the accident to the Department of Motor Vehicles (DMV) within ten days of its occurrence if it resulted in damages of $1,000, injuries, or death. However, if you report the accident to your insurance company first, it may file the required report with the DMV on your behalf. 
How Do I Prove A Hit and Run?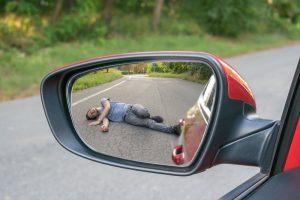 You must prove the hit-and-run driver's negligence to recover compensation for your injuries. If the driver is not located, your auto insurance policy's uninsured motorist (UM) coverage may cover your financial losses. Those include medical expenses. Because your recovery under the policy is capped at the policy limits in conjunction with the fault attributed to the other driver, you must have the necessary evidence to establish their liability. In addition to the evidence you collected at the accident scene, your attorney will speak to eyewitnesses, review the police report, and request any available surveillance footage that may have captured the accident to prove the other driver was at fault. 
If the police locate the other driver, they may be subject to criminal charges for leaving the scene of an accident. Under California law, the hit-and-run driver may be charged with a misdemeanor. It carries a possible sentence of up to six months in jail, a fine of $1,000, or both. Criminal proceedings are separate from civil lawsuits; you can still seek compensation regardless of the outcome.
Call your insurer if the at-fault driver is uninsured or has insurance coverage insufficient to cover your losses. You may be entitled to further compensation through your own UM or underinsured motorist (UIM) policy. 
Contact a Personal Injury Lawyer Today 
Proving liability in a hit-and-run accident can be complex. Instead of trying to do so yourself, contact a personal injury lawyer with experience handling hit-and-run accidents as soon as possible. They can fully investigate the crash and gather the necessary evidence to demand the compensation you deserve. Call the San Diego hit-and-run car accident lawyers at Jurewitz Law Group Injury & Accident Lawyers at (619) 233-5020 today for a free consultation. 
Related Posts
California Police Implement New Hit and Run Alert System
Common Injuries after a San Diego Motorcycle Hit-and-Run Accident
How Long After a Hit and Run Will Police Contact You?