If you were recently involved in an accident and suspect that the other driver may have been at fault, then it is crucial to take the necessary steps to prove your case. One of the most effective ways to do this is by requesting surveillance footage of the incident. This blog post will provide a detailed guide on requesting surveillance footage of your accident to support your claim.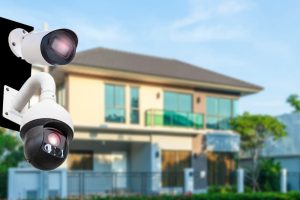 Types of Surveillance Cameras that Capture Car Accidents
When it comes to car accidents, various cameras may have captured the events that occurred. Some of the most common cameras that capture car accidents include:
Dash Cams: Dash cams are small devices that mount to your windshield or dashboard and record what's happening in front of you. Law enforcement, commercial drivers, and others use them to protect themselves in case of an accident.
Traffic Cameras: Traffic cameras are installed at busy intersections and highways to monitor traffic flow and safety. These cameras often have night vision capabilities and can record accidents.
CCTV Cameras: Closed-circuit television (CCTV) cameras are located around many businesses and public areas. CCTV footage from near the accident could be used to support your claim.
Store Security Cameras: Many stores install security cameras inside and outside their stores to monitor customers and catch any shoplifters. These cameras may also capture footage of car accidents near the premises.
The Process of Requesting Surveillance Footage
Before requesting surveillance footage, you must first know who is responsible for maintaining the footage. This could be the property owner or a third party that provides surveillance services to the property. Having the correct contact information for the party responsible for the footage is a crucial step in requesting evidence. You can obtain this information by searching online or speaking with someone at the property.
Once you have the contact information for the responsible party, you can begin requesting footage. You will need to provide a detailed description of the incident, including the date, time, and approximate location. It is also important to include other relevant details that could help identify the tape. For footage from traffic cameras or law enforcement dash cams, you'll likely need to file an open records request with the police department.
Why You Should Request Surveillance Footage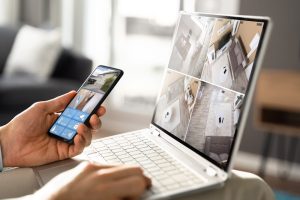 Requesting surveillance footage of your accident is an essential step in gathering evidence and building your case. Surveillance footage can shed light on what happened in the moments leading up to and following your accident. In some cases, the footage can provide invaluable evidence that could show who was at fault or who can serve as a witness to events that may not have been captured in a police report.
Surveillance footage can also provide insight into the cause of the accident and the circumstances surrounding it, as well as show any reckless behavior from the other driver that caused or contributed to the accident. It can also help identify any other individuals or vehicles involved in the accident and provide additional evidence for your case.
Ultimately, requesting surveillance footage of your accident is necessary to ensure you get the justice and compensation you might be entitled to. With the proper evidence, you can prove who is liable for the accident and hold them accountable for your accident-related injuries and losses.
How Long Do Security Cameras Keep Footage?
Security cameras are typically designed to capture footage for a certain period of time. The time the footage is stored depends on the type of camera and storage method used. Most security cameras use digital video recording (DVR) to store footage, and the standard storage time can range anywhere from 24 hours to 30 days or longer. Local governments might keep footage from traffic cameras for as long as six months. Some security cameras are capable of recording continuously, while others record only when motion is detected.
If you were recently in an accident and want to request surveillance footage of the incident, contact the business or entity responsible for storing the footage as soon as possible. The longer you wait, the more likely it is that the footage will be overwritten or lost due to the limited storage time.
Although you can obtain surveillance footage yourself, your best option is to hire an experienced auto accident attorney to work on your case and get the footage for you.
Speak with a San Diego Personal Injury Lawyer
If you were involved in an accident that wasn't your fault and need assistance with retrieving surveillance footage, contact a qualified San Diego car accident lawyer. At Jurewitz Law Group Injury & Accident Lawyers, our experienced attorneys can help guide you through the process and ensure your rights are protected. In addition, our team can provide legal advice and help you obtain the surveillance footage that may be essential to your case. For a free legal case review, call (619) 233-5020 or request a consultation online.
Related Posts:
Reporting a Car Accident to a Lawyer
How to Read an Accident Report