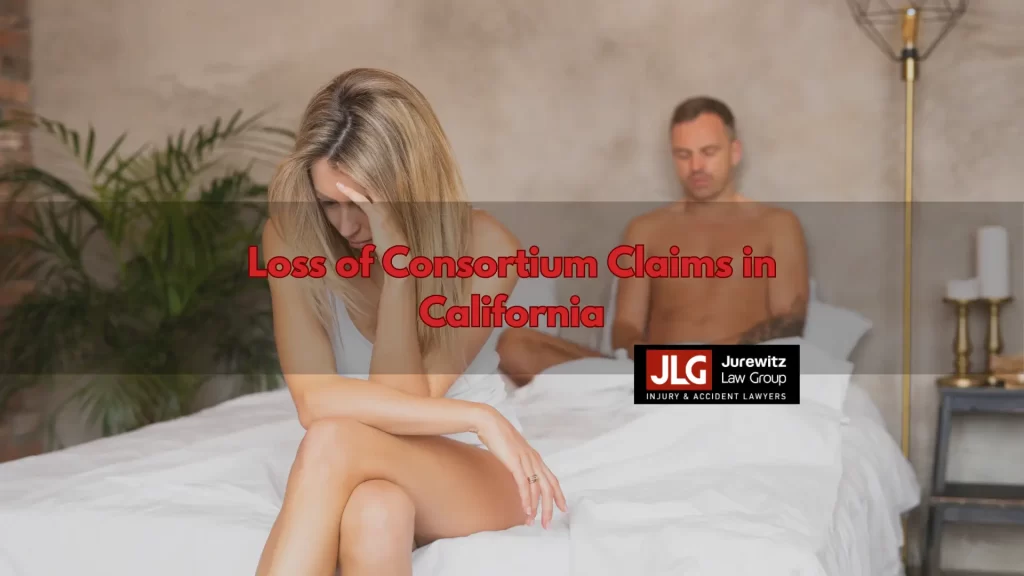 Suffering an injury due to another party's negligent or deliberate actions can instantly change a person's life. However, many people do not immediately understand how much the injured person's spouse can suffer as well. First, there is the initial shock and pain of learning that their loved one has suffered physical harm. Then, they share in their partner's sense of injustice at the fact that another person caused this horrible event.
As time progresses, the life-altering nature of their spouse's personal injury begins to set in. The dreams they shared may no longer be possible. The couple may no longer be able to participate in activities they used to enjoy, including sexual relations. The non-injured spouse may feel overwhelmed with additional household chores, childcare, and other domestic and administrative duties. To compensate them for these losses, California allows spouses and registered domestic partners to file a loss of consortium claim against the at-fault party.
What Is Loss of Consortium?
California Civil Jury Instructions 3920 defines loss of consortium as an experience when someone loses any of the following as the result of a personal injury to their spouse or domestic partner:
Love
Companionship
Comfort
Care
Assistance
Protection
Affection
Society
Moral support
Enjoyment of sexual relations
Ability to have children
Loss of consortium damages does not compensate spouses for specific economic losses like medical bills or lost wages. Rather, a loss of consortium claim involves more intangible forms of loss, including Loss of:
Companionship and affection – The couple can no longer enjoy the same intimacy and activities.
Sexual relations – Injuries often make sexual intimacy difficult or impossible.
Moral support and protection – The non-injured spouse must take on new emotional burdens.
Enjoyment of life together – Shared dreams and plans may need to be abandoned.
Fertility or reproductive ability – Some injuries impair the couple's ability to have children.
The impact of these losses can be devastating for the uninjured spouse. A loss of consortium claim provides a legal avenue to seek compensation for these major life changes.
Evidence to Support a Loss of Consortium Claim
Proving a loss of consortium claim requires evidence establishing:
The extent of the original injury and its impact on the couple's relationship. Medical records, doctor statements, and testimony demonstrating disability can help prove this.
How the injury changed the couple's relationship and lifestyle. This can be proven through the testimony of friends, relatives, and others close to the couple
Psychological impacts on the injured person. These include depression or anxiety, proven through statements from mental health counselors
The couple's emotional journey and pain, as revealed through journals, correspondence, social media posts, and other records
Activities, special events, and vacations the couple may no longer engage in, as shown in photographs, videos, and records
The impossibility or difficulty of sexual intimacy, supported by documentation from healthcare professionals or therapists
Inability to have children, shown through records related to fertility
The evidence should paint a clear picture of how the injured spouse's disability harmed the couple's marital bliss. An experienced attorney can help assemble the proper documentation.
Who Can Bring a Loss of Consortium Claim in California?
California tort law stipulates that a person may bring a loss of consortium lawsuit against the at-fault party only if they are:
The spouse of the injured individual
The registered domestic partner of the injured individual
As such, a person has no right to a loss of consortium claim if they are simply dating or in a non-cohabiting relationship with the injured person. Furthermore, loss of consortium claims are unavailable to an injury victim's parents, children, siblings, or friends.
Loss of Consortium Settlement Amounts
It is challenging to pinpoint typical settlement amounts for loss of consortium claims because each situation is unique. The settlement value depends on factors such as:
The severity of injuries and extent of disability – More severe injuries often result in higher consortium damages. Permanent, catastrophic injuries garner larger amounts.
The couple's age – Younger couples have more years of potential lost marital happiness. Longer projected losses often equate to larger settlements.
Nature of the relationship – Loving couples in established, long-term relationships may receive more than newlyweds or those in troubled marriages.
Quality of evidence – Clear evidence of major lifestyle impacts bolsters claims for more significant compensation.
Skill of attorney – An experienced negotiator and litigator can often secure larger settlements or verdicts.
Loss of Consortium in Relation to Other Personal Injury Claims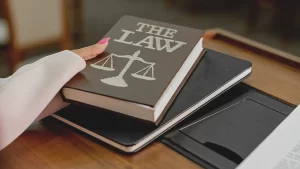 Loss of consortium is considered a "derivative" claim. This is because it derives from the original personal injury suffered by the spouse. However, the loss of consortium is a separate legal claim. Compensation goes directly to the non-injured spouse.
The injured spouse also has their own personal injury claim against the at-fault party. This claim seeks damages for medical bills, lost income, pain and suffering, and other direct losses from their injuries. Settlements or awards for the injury claim go to the injury victim.
It is critical that both spouses retain legal representation. The loss of consortium claim should complement the original personal injury claim to maximize compensation for the couple. Experienced attorneys will optimize each spouse's chances of receiving fair restitution.
Contact an Experience California Personal Injury Attorney
The consequences of a personal injury are immense for both the victim and their spouse. The long-term challenges of bodily harm, disability, or disfigurement can force you to abandon the things you most enjoyed about your life together, as well as the dreams you have not yet achieved. When faced with such an unexpected injustice, you deserve an opportunity to hold the at-fault party accountable and claim compensation for your losses.
The seasoned personal injury attorneys at Jurewitz Law Group Injury & Accident Lawyers understand the pain you and your spouse are experiencing at this challenging time. Our compassionate legal team is available to listen to your story so we can know how best to stand up for your rights. Call our experienced team at (619) 233-5020 or contact us online today for a free consultation to learn more about how we can help you.
Related posts
Why Personal Injury Lawsuits Matter
Your Accident Is Just a Statistic to Your Adjuster