Car accidents can happen to anyone at any time. In the aftermath of an accident caused by someone else, you may feel confused and unsure of what steps to take. Handling the situation effectively can make a significant difference if you file a compensation claim for accident-related losses.
What to Do at the Scene of an Accident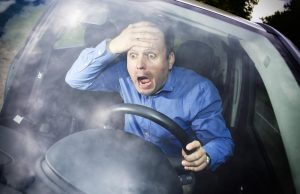 While the aftermath of a car accident can feel overwhelming, taking the following steps can help protect you and your legal rights:
Prioritize safety – Check for injuries and call 911 immediately if anyone needs medical attention. If possible, move your vehicle to a safe location, away from traffic flow.
Call the police – Contact law enforcement, even if the accident seems minor. A police report can provide valuable documentation for your insurance claim.
Exchange information – Gather all drivers' contact and insurance details, including their names, phone numbers, addresses, driver's license numbers, license plate numbers, and insurance company information.
Document the scene – Take photos of the accident scene, including damage to all vehicles, skid marks, and other relevant details. This evidence can be crucial for building a solid case.
Identify witnesses – Speak with witnesses present and ask for their contact information. Witness statements can provide additional evidence and support your version of events.
Accident Investigation Questions to Ask Witnesses
When speaking with witnesses, asking the right questions is essential to gather accurate information. Such questions include:
What did you see happen?
Where were you when the accident occurred?
Can you describe the sequence of events?
Did you notice any traffic violations or reckless driving?
Did you hear any statements the other driver made?
Remember to take notes or record the conversation with the witness's permission. Their account may prove valuable during the claims process.
The Importance of Seeking Medical Treatment
Seeking medical treatment as soon as possible after an accident is crucial, even if you think your injuries are minor. Not only is medical attention important for your health and well-being, but it also serves as valuable documentation of your injuries. Insurance companies may argue that your injuries are unrelated or pre-existing if you do not seek early medical intervention. Keep track of all medical records, bills, and other relevant documents, as they will be essential evidence for your case.
Reporting the Accident to the At-Fault Driver's Insurance Company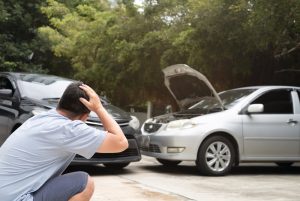 After determining which driver is at fault for the accident, you must immediately report the incident to their insurance company. Be cautious about what you say during this conversation, and avoid admitting fault, as doing so can affect your claim.
Document all communication with the at-fault driver's insurance company, including dates, times, and names of the representatives you spoke with. This information can be helpful if disputes arise later in the claims process. The insurance adjuster may try to minimize their client's liability or deny your claim. Working with a skilled car accident attorney is your best opportunity to get fair compensation for your injuries and losses.
How a Car Accident Attorney Can Help
A skilled car accident attorney can help you file your claim and obtain fair compensation for your losses. Some of the ways an attorney can assist you include:
Gathering evidence – An attorney can collect vital evidence, such as police reports, witness statements, and expert opinions.
Negotiating with insurance companies – Insurance companies often try to minimize payouts. An experienced attorney can negotiate for fair compensation for your injuries and losses.
Representing you in court – If your case goes to trial, a car accident attorney can advocate for your interests and present a compelling case.
Contact Jurewitz Law Group Injury & Accident Lawyers for a Free Case Review
If you have suffered injuries in a car accident in San Diego, the experienced personal injury attorneys of Jurewitz Law Group Injury & Accident Lawyers are here to help. We understand life's physical, emotional, and financial challenges after a car accident, and we are committed to fighting for your rights and the compensation you deserve.
Our attorneys offer a free case review where we can discuss your situation and provide guidance on the best course of action. During this consultation, we will assess the details of your case, answer your questions, and advise you about the potential value of your claim. Our legal team works on a contingency fee basis, which means you pay nothing unless we successfully recover compensation on your behalf.
Don't navigate the complex aftermath of a car accident alone. Call our dedicated legal team today at (619) 233-5020 or contact us online for a free case review and let us help you seek the justice and money you deserve.
Related posts
What If the Insurance Adjuster Threatens to Withdraw All Offers If I Don't Settle Now?
What to Do if You Have Been Injured in a Hit and Run Crash
How to Request an Accident Report in California