Car accidents are stressful, and the aftermath can be confusing and overwhelming. One of the most important tasks you must take care of is reporting the accident to your insurance provider. Here's what you need to know about reporting a car accident, including what information to provide, the timeline for filing a claim, and what to expect from the process. By following these steps, you can ensure that you are making the most of your insurance coverage when dealing with the aftermath of a car accident.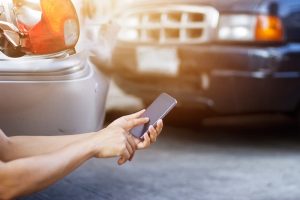 How to File an Insurance Claim for a Car Accident
When you've been injured in a car accident, even if it was the other driver's fault, you need to report the accident to your own insurance company right away. Follow the instructions in your insurance policy and report your accident by phone or online. Give them the other driver's contact details and insurance information.
How to File an Insurance Claim Against the Other Driver
If you were injured in a car accident that was caused by another driver, you'll need to file an insurance claim against the at-fault party's insurance company. The first step is ensuring you have all the necessary information and documentation, including the other driver's contact information, their insurance company, and policy number. You or your attorney should file a claim right away to put the insurance company on notice that a claim exists. Provide the accident details, the driver's information, and other relevant documentation. After you submit your claim, the insurance company will investigate the situation and determine whether they think they are liable for your accident-related injuries and losses.
How Long Do You Have to File an Insurance Claim After a Car Accident?
How long you have to file a claim depends on the insurance company. Most insurance policies say you should file your claim "as soon as possible" or within 30 to 180 days. Your attorney can get a copy of the at-fault driver's insurance policy to make sure you meet the filing deadline.
How Long Does an Insurance Claim Take?
The length of time it takes to process an insurance claim can vary depending on the details of the accident and the insurer. According to the California Department of Insurance, insurers must acknowledge a claim and begin an investigation within 15 days of receiving it. The investigation into the circumstances of the accident will include gathering police reports, witness statements, and other relevant information. Depending on the case's complexity, this process may take several weeks or even months. You should receive a decision from the at-fault party's insurer within a reasonable amount of time after filing your claim. If they make an appropriate settlement offer, you could accept it and end your case.
Do I Need a Lawyer for an Insurance Claim?
In some cases, hiring a lawyer for a car accident insurance claim may not be necessary. However, there are many circumstances where hiring a lawyer would be beneficial. If you were injured in the accident and need to pursue a personal injury case against the other driver, then you should consult a lawyer. An experienced car accident lawyer can guide you through the process of filing a claim, help you negotiate a settlement, and represent you in court if necessary. Additionally, if the other driver disputes your claim or the insurance company tries to deny your claim, having a lawyer can help. They'll know how to protect your rights and avoid any tactics the insurance company uses to try to undervalue your claim.
Should I Get a Car Accident Lawyer
Yes. If you were injured in an accident caused by someone else, you'll be dealing with their insurance company. Insurance adjusters are skilled negotiators and are experienced at finding ways to undervalue claims. You need an attorney who knows their tricks to stand up for you.
What Type of Lawyer Handles Insurance Claims?
You need a personal injury lawyer. These lawyers are well versed in the legalities of filing insurance claims, as they specialize in helping individuals injured due to someone else's negligence or wrongdoing. They will be able to ensure that all necessary paperwork is completed and filed correctly and that your rights as an injured party are properly protected. Furthermore, a personal injury lawyer can negotiate with the insurance companies for a fair settlement that is in your best interest.
Speak With a San Diego Personal Injury Lawyer
If you were injured in a car accident that wasn't your fault, you should speak with a San Diego car accident lawyer. At Jurewitz Law Group Injury & Accident Lawyers, our attorneys have years of experience dealing with insurance companies and advocating for those injured by others. Since 2007, our personal injury law firm has helped countless injured clients in San Diego obtain the justice they deserve. To set up a free consultation, call us today at (619) 233-5020 or contact us online.
Related Posts:
Requesting Surveillance Footage for Auto Accident
How to Read an Accident Report