San Diego Speeding Truck Accident Lawyers
Have you or a loved one been injured in an accident caused by a commercial truck driver who was speeding?  If so, you may be entitled to pursue compensation for your injuries from the speeding truck driver. An experienced San Diego truck accident lawyer can help you file a claim or a lawsuit and hold the party responsible for your injuries accountable.
Speeding on the road or highway is something you see every day. A minor accident can easily become more significant if a speeding vehicle is involved in the collision. Now add in a massive 18-wheeler or other large commercial vehicle. When a large, heavy, commercial vehicle going ten or twenty miles over the speed limit has a collision, the results can be catastrophic. Speeding in a normal vehicle is dangerous – speeding in a large commercial vehicle is negligent.
At Jurewitz Law Group Injury & Accident Lawyers, we are looking out for your best interests. We are here to help you, talk with you, and discuss your legal options so that you can make the best decisions for yourself and your family. We have made it our life's work to make sure that victims have someone in their corner.
To talk to one of our attorneys and help you figure out what to do next, call us at today. We offer a free initial consultation to help get you started on the road to financial recovery.
The San Diego speeding truck accident attorneys of Jurewitz Law Group Injury & Accident Lawyers know the importance of receiving full and fair compensation after a crash. Another person caused your injuries and should have to suffer the consequences of their actions. When you hire us, you can depend on our legal team to seek the justice you deserve.
If you or a loved one were injured in a truck accident in San Diego, call Jurewitz Law Group Injury & Accident Lawyers for your initial free consultation and case evaluation.
Let us fight by your side and help you heal from your serious injuries and be on the road to recovery. Not all law firms are the same. See how we value and treat our San Diego attorney-client relationship. Reach out today for a free case evaluation.
Download PDF
Steps to Take After a Speed-Related Commercial Truck Accident
You were just involved in a commercial truck accident. This is a frightening and chaotic time, but we are here to help you get through it.
First, seek medical attention as soon as possible. You won't know the extent of your injuries unless you seek medical attention. You may feel like your injuries are fine, but some injuries don't appear right away. Your healthcare professional will guide you through next steps. Follow all treatment ordered by your physician, and continue to do so until they release you from care. You're building an important foundation in your case by seeing your doctor. When you seek care right after the accident, you're creating a connection between your injuries and the collision.
Next, contact Jurewitz Law Group Injury & Accident Lawyers to get a speeding truck accident lawyer on your team. We will help you navigate the challenging path to compensation. You may not know what to do next, whom to contact, or what records to obtain, but we do. We've done this successfully for many clients before you, and once you hire us, we'll do the same for you.
First responders will create accident reports at the scene of the collision. These documents will also be vital to your claim. The responding officer will note their opinion about who was responsible for the accident in the report. The insurance companies will do a preliminary investigation once a claim is open. At Jurewitz Law Group Injury & Accident Lawyers, we will conduct our own investigation, gathering evidence to be sure we can build the strongest case possible for you.
The insurance companies may contact you and ask for a recorded or signed statement from you about the circumstances of the accident. Never sign anything without first consulting with a qualified personal injury attorney. Insurance companies don't like to pay claims, and even more, they don't like to accept fault. If you give them a recorded statement, you may accidentally say something they could later use to reduce the value of your claim. If you sign a document from them without having an attorney go over it first, you could unwittingly sign away your rights to future compensation. Our team knows how to 'play the insurance game,' and we don't allow insurance companies to take advantage of our clients.
Most importantly, you need to rest and recover. The legal system can be complex and time-consuming, but the attorneys of Jurewitz Law Group Injury & Accident Lawyers know how to move things along to reach a resolution that has your goals as the top priority.
Standing up for you in the courtroom, Standing by your side in the community.
Contact Us

Why Choose Jurewitz Law Group Injury & Accident Lawyers to Handle My Case?
Our firm has been practicing personal injury law since 2007. We only represent victims injured in accidents or incidents, and we have a long history of successfully representing clients in truck accident cases. We are professional and respectful of our client's time, and we know you have other things you'd prefer to be doing than going over the details of your accident. We understand how difficult all of this is for you, and we are here to take the burden off your shoulders. We believe that a successful outcome for your claim or case is one where you are fully compensated for all of your injuries and all that you have suffered.
Jurewitz Law Group Injury & Accident Lawyers is one of the best personal injury firms in San Diego County. We have been recognized in numerous publications throughout the United States and have been honored to have been given an A+ rating by the Better Business Bureau. We've been named to the Top 100 by the National Trial Lawyers Association and are a member of the Million Dollar Advocates Forum. We have won many multi-million-dollar judgments for our clients. We fight to get you the maximum compensation your case deserves.
Our firm prepares and investigates every case like it is going to trial. In being prepared, we have made a name for our firm. Because of the name we've made for ourselves, the other side usually wants to settle rather than go to trial; they know we're fierce advocates for our clients and won't back down. We bring experience and tenacity to the table because we believe you deserve high-quality legal representation.
How Much Does a Speeding Truck Accident Lawyer Cost?
At Jurewitz Law Group Injury & Accident Lawyers, we believe you have been through enough. Our firm handles speeding truck accident cases on a contingency basis. That means you don't pay us anything upfront. We are paid when we win your case. If we don't win, you owe us nothing.
We call this our No Fee Guarantee.
We know that you've already spent too much money on accident-related expenses, and if you're out of work because of your injury, just paying the regular bills can be a strain. With our No Fee Guarantee, you can rest assured that you're getting the very best legal representation possible without added strain to your checkbook. You deserve an experienced lawyer looking out for your best interests, no matter the condition of your checking account.
Time Limits and Laws That Affect Your Claim
The best thing you can do is to hire an attorney from Jurewitz Law Group Injury & Accident Lawyers to manage all the paperwork, deadlines, and details that go into filing a claim or a lawsuit. You don't want to miss any deadlines, particularly not the ones that set everything in motion.
Ordinarily, an insurance claim must be filed within 60-90 days of the date of the accident, but this isn't always the case. Some insurance companies may have longer timelines, and others may require the claim to be filed within 30 days of the accident. Your speeding truck accident lawyer can get copies of all the relevant insurance policies and make sure that your claim is filed in the right place by the correct deadline.
In California, personal injury lawsuits like yours must be filed in compliance with the state's statute of limitations. Under that statute, you have two years from the date the accident took place to file a lawsuit in California to hold the liable party accountable. If you miss that deadline and try to file your case late, the court will most probably dismiss your case. If that happens, you will have lost your ability to hold the other party responsible and get compensation from them through the court system.
California adheres to a pure comparative fault system when determining how to pay out damages after an accident. Under this system, even if you were partly at fault for the accident, you can still obtain compensation, but it will be reduced by your percentage of fault. For instance, say the court determined that you were owed $50,000 in damages for the accident. They found that the other party was 80% at fault, and you were 20% at fault. The most you could recover would be $40,000, which is 80% of $50,000.
Call Jurewitz Law Group Injury & Accident Lawyers Today
We offer a free consultation to all of our clients. During this consultation, we can do a case evaluation and discuss your legal options. Jurewitz Law Group Injury & Accident Lawyers has a team of attorneys, paralegals, and support staff that are available to our clients around the clock, waiting to go to work for you. We are a firm that believes in community and in doing the right thing.
Having an attorney fighting for you has been shown to result in a larger settlement than you could achieve on your own, and there will be way less stress on you if you leave the heavy lifting to us.  You have enough to deal with. Jurewitz Law Group Injury & Accident Lawyers can handle the legal battle. Don't spend hours on the phone arguing with their insurance company. Let us help you so that you can get back to rebuilding your life.
Call us today to schedule your free and confidential case review here.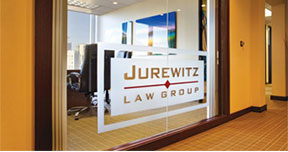 600 B Street, Suite #1450 San Diego, CA 92101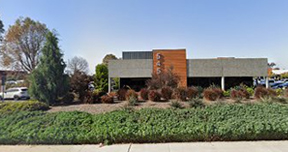 5451 Avenida Encinas, Suite H, Carlsbad, CA 92008