San Diego DUI/Drunk Driving Truck Accident Attorneys
Have you or a loved one been injured in a truck accident caused by a driver who had been drinking or under the influence of a controlled substance?  If so, you may be entitled to compensation as a result of your injuries.
A truck accident can be a life-altering event, and when a commercial vehicle is involved, even a minor accident can cause major damage. That is why federal laws for commercial drivers are more stringent than those for people without a commercial drivers' license. According to the Federal Motor Carrier Safety Administration, "no driver shall be under the influence of alcohol within four hours before going on duty or operating, or having physical control of a commercial motor vehicle."
At Jurewitz Law Group Injury & Accident Lawyers, our team is uniquely qualified to handle cases involving suspected DUI drivers. The attorneys of Jurewitz Law Group Injury & Accident Lawyers are well versed in the tricks and tactics that are played by the insurance companies, trucking companies, and defense firms as they try to shift blame for their accidents. If the driver was drinking, their employer can be held vicariously liable for the actions of their employee.
Don't let yourself get taken advantage of during the legal process after your truck accident. Let us fight for you while you focus on healing physically and emotionally. Call the San Diego truck accident attorneys of Jurewitz Law Group Injury & Accident Lawyers at for your free consultation today.
The San Diego drunk truck driver accident attorneys of Jurewitz Law Group Injury & Accident Lawyers know the importance of receiving full and fair compensation after a crash. Another person caused your injuries and should have to suffer the consequences of their actions. When you hire us, you can depend on our legal team to seek the justice you deserve.
If you or a loved one were injured in a truck accident in San Diego, call Jurewitz Law Group Injury & Accident Lawyers for your initial free consultation and case evaluation.
Let us fight by your side and help you heal from your serious injuries and be on the road to recovery. Not all law firms are the same. See how we value and treat our San Diego attorney-client relationship. Reach out today for a free case evaluation.
Download PDF
Why Choose Jurewitz Law Group Injury & Accident Lawyers?
Our firm has been around since 2007, and we only practice personal injury law. We have award-winning attorneys on our team, which is why we are one of the top firms in the San Diego area. The attorneys at our firm become your partner. We can walk you through your legal options with you, so that you can decide the best course of action for your claim.
We believe that an attorney should have your back. It takes persistence and time to pursue a legal claim; at Jurewitz Law Group Injury & Accident Lawyers, we keep your goals in mind as we apply all our resources to fighting vigorously for your case. We will do what it takes to make sure your legal rights are protected. The details matter, and our clients matter. Our attorneys and staff are dedicated to getting you maximum results and helping you get your life back.
How to Protect Your Rights After a Truck Accident
First, seek medical attention. Some injuries become obvious right away, but other injuries may be masked by the severity of the accident or even the shock of the traumatic event. A thorough examination is recommended, not only to uncover any other injuries that may not be obvious at first but also to create a record that links your injury to the accident. Always follow the instructions your healthcare provider gives you and keep complete notes of all treatments you and your family receive. Doing so bolsters your injury claim.
Second, hire a lawyer. When you are getting treatment for your injuries, your attorney can help you handle your insurance claim and work to build your case.
Although the insurance company will launch an investigation into the truck accident, the lawyers of Jurewitz Law Group Injury & Accident Lawyers can perform their own investigation. Protecting your rights is our top priority. To investigate your claim and build your case, we can gather evidence and engage our own investigators and accident reconstruction experts. We can look to see if federal and state regulations were followed by the trucking company prior to the accident.
Whether the regulations were followed or not will become obvious when we take these actions, among others:
Perform routine background checks on new and current employees
Review their employee manual to make sure proper protocols were followed
Review maintenance log of the commercial vehicle
Review driver hours, to be sure they didn't exceed hours of service regs
Random drug and alcohol screening of drivers
The evidence we gain from these activities can help us pinpoint who was at fault for the accident, and from there, we can determine which party to hold accountable for your injuries.
Our truck accident attorneys know how to win cases. Our team will review all police and accident reports to find all evidence supporting your case. We know how to develop a comprehensive and thorough case, and we can find the details that can help prove the guilty party was at fault. Our attorneys work diligently to achieve maximum compensation for our clients. We handle the legal issues, so you can focus on healing.
Standing up for you in the courtroom, Standing by your side in the community.
Contact Us

Is There a Time Limit for Filing My Claim?
After the at-fault party's insurance company has been identified, it's best to file your claim as soon after the accident as possible. Most insurance companies require a claim to be filed within 60-90 days after the accident, but some have a 30-day time limit. Talk to your attorney so they can advise you about the particular deadlines that apply to your specific claim.
As far as lawsuits go, the time limit for filing a lawsuit in California is governed by the statute of limitations. The California statute of limitations requires that a lawsuit be filed within two years from the date of the accident. Should you miss the deadline and file your case late, the court may dismiss it. If they do, you'll lose your right to pursue compensation in court. The safest option is to hire an attorney who can be preparing a court case on your behalf while pursuing settlement negotiations with the insurance company. They'll be prepared to go to trial if the settlement falls through.
What Compensation Am I Entitled to After My Accident?
Your losses after the accident are classified as either economic or non-economic damages. What this means is that economic damages are those with actual dollar values assigned, while non-economic damages are intangibles. You need an experienced truck accident attorney to help you determine what the full and fair value of your compensation after your accident should be. They know how to assign value to the anguish that accompanies your injury.
Upon proving fault and liability for the DUI truck accident, you may be entitled to recover losses which include:
Medical expenses
Lost income/wages
Loss of future earning ability
Pain and suffering
Property damage
Physical impairment or disfigurement
Emotional distress
We know how financially draining a truck accident can be in your life. If you were injured in a commercial vehicle accident caused by a driver who was under the influence, you should not have to cover the cost of this accident yourself. At Jurewitz Law Group Injury & Accident Lawyers, we work hard to make sure you are fully compensated for your damages. We hope that by winning your case, we can bring you some closure to this painful experience.
DUI Regulations and Commercial Drivers
According to the Federal Motor Carrier Safety Administration (FMCSA), "Driving a Commercial Motor Vehicle (CMV) requires a higher level of knowledge, experience, skills, and physical abilities than that required to drive a non-commercial vehicle." Similarly, the FMCSA expects commercial drivers to be held to a higher standard about intoxicated driving and has published guidelines prohibiting controlled substance use and alcohol misuse while driving. Some examples of drivers and employees who may be required to follow those regulations for commercial drivers include:
Anyone who owns or leases commercial motor vehicles
Anyone who assigns drivers to operate commercial motor vehicles
Most non-commercial drivers are not considered to be driving while intoxicated unless their blood alcohol concentration level is above .08. However, according to the FMCSA regulation, the limit is set at .04 for commercial drivers.
If a commercial driver is involved in a vehicle accident and there is reasonable suspicion of an alcohol or drug related incident, the driver may be required to submit to alcohol testing. Additionally, the FMCSA rules that refusal to submit to a blood alcohol test is interpreted as pleading guilty to DUI.
Why You Should Call Jurewitz Law Group Injury & Accident Lawyers
You were injured in an accident with a big rig whose driver was probably intoxicated. You are probably overwhelmed with all you have to do between doctor's appointments, managing to pay the medical bills and keep your usual household expenses paid, particularly if your injury kept you out of work for a while. You should call Jurewitz Law Group Injury & Accident Lawyers because we have represented hundreds of clients just like you.
We know the law that applies to accidents like yours. We are positioned to give you high-quality legal representation to help you obtain the compensation you deserve after being injured in an accident that wasn't your fault. We are available 24/7 to talk with you about the details of your case.
You may believe you can't afford an attorney, but that simply isn't true. Our firm offers a free initial consultation to help you make the best decisions you can. Come into our office and talk with one of our lawyers. We'll discuss the details of your case and help you identify the best legal options for you to pursue to get the compensation you deserve. If we don't win, you don't have to pay anything.
We know you may have questions. Don't go through this alone. We are on your side, and we are here to help. Call today to set up your consultation.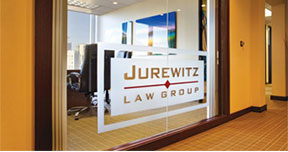 600 B Street, Suite #1450 San Diego, CA 92101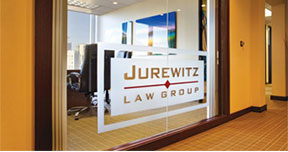 2667 Camino del Rio South, Suite 301-12, San Diego, CA 92108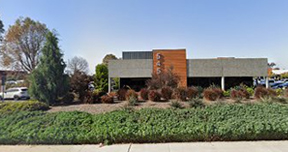 5451 Avenida Encinas, Suite H, Carlsbad, CA 92008