San Diego Rollover Truck Accident Lawyers
Have you or a loved one been injured in a rollover truck accident?  If so, you may be entitled to compensation as a result of your injuries. An experienced San Diego truck accident lawyer from Jurewitz Law Group Injury & Accident Lawyers can help you figure out what your legal remedies may be.
Any vehicle accident is terrifying. When a truck rolls over, it's beyond scary. No one expects a giant commercial vehicle will come rolling towards them while driving on the highway. Yet, it happens. Real lives are at stake, real consequences, and more than likely, there will be significant injuries as a result.
[Firm-name] works with the victims of trucking accidents, including rollovers. We treat each client with the respect and professionalism they deserve. Our clients become a part of our team as we work to resolve their cases. As you recover from this traumatic experience, let us handle the legal issues so you can focus on your health.
Here at Jurewitz Law Group Injury & Accident Lawyers, you are never just a number. You are a real person who becomes part of our firm family. Call us at today to get started with a free consultation about your case.
The San Diego truck accident attorneys of Jurewitz Law Group Injury & Accident Lawyers know the importance of receiving full and fair compensation after an accident. Another person caused your injuries and should have to suffer the consequences of their actions. When you hire us, you can depend on our legal team to seek the justice you deserve.
If you or a loved one were injured in a rollover accident in San Diego, call Jurewitz Law Group Injury & Accident Lawyers for your initial free consultation and case evaluation.
Let us fight by your side and help you heal from your serious injuries and be on the road to recovery. Not all law firms are the same. See how we value and treat our San Diego attorney-client relationship. Reach out today for a free case evaluation.
Download PDF
Why Choose Jurewitz Law Group Injury & Accident Lawyers?
Truck accident cases can be complex. Often, there are many parties involved, including insurance companies that try to pay out as little as possible. Let's face it. Insurance companies may not always have the victim's best interest in mind when attempting to resolve a case. That's where we come in.
We have been practicing personal injury law since 2007. We have been featured in numerous publications throughout the United States. Our staff and attorneys work one on one with our clients to ensure that each client feels like they are a part of our team. This personal touch is important to our firm. Real people are involved in these commercial vehicle accidents. We feel it is our duty to protect you as the victim and to fight for your rights.
At Jurewitz Law Group Injury & Accident Lawyers, we are here to help. We take great pride in helping our clients obtain the maximum compensation they are entitled to receive, whether through a negotiated settlement or at trial. Our team of lawyers has successfully won million-dollar judgments on behalf of our clients, and we are just getting started.
We are committed to our clients and their cases. We do what is best for our clients, no matter how long it takes; we are in this for the long haul. Our staff is committed to seeing justice served and our clients compensated for their injuries. Here at Jurewitz Law Group Injury & Accident Lawyers, you are our priority.
How Much Does a Rollover Truck Accident Lawyer Cost?
We realize there are many out-of-pocket costs our clients face as they heal and recover from a commercial truck accident. You shouldn't have the financial burden of hiring an attorney when you are already facing such an uphill battle because of the accident. You may be out of work because of your injuries, your medical bills are mounting, and you're probably wondering how you'll cover your everyday expenses, much less hire a lawyer on top of everything else.
We have no intention of adding to your financial burden at this difficult time. We are a contingency-fee-based firm. That means you owe us nothing unless we win a monetary award in your case. If we do not win your case, you owe us nothing.
We always offer a free initial consultation for a case evaluation. The best way to know your legal options regarding your case is to talk with a personal injury attorney. We're happy to talk with you at any time. We're available 24/7.
Standing up for you in the courtroom, Standing by your side in the community.
Contact Us

Trucking Industry Regulations
Because they have the potential to cause dangerous accidents due to their size and the goods they carry, commercial vehicle operation is a highly regulated industry. Truck drivers and trucking companies are governed by federal and state laws and regulations to a greater degree than regular passenger vehicles.
For example, commercial vehicles must conform to size and weight requirements to be authorized to travel on the highway.  According to the Federal Highway Administration's Office of Freight Management and Operations, there are certain federal weight standards that must be followed, such as:
Single Axle: 20,000 pounds
Tandem Axle: 34,000 pounds
Gross Vehicle Weight: 80,000 pounds
If a driver or employer fails to follow the regulations, there are penalties for non-compliance with the federal standards.
The rules can occasionally vary from state to state. For example, commercial vehicle height limit under state standards can vary from 13.6 feet to 14.6 feet. However, no federal limit is imposed.
Commercial drivers are held to a higher standard than non-commercial drivers. There are greater risks associated with having these large commercial vehicles on the road. Commercial drivers must have a special CDL license in order to legally drive a big rig or commercial vehicle. In addition, they are required to abide by the Hours of Service regulations issued by the Federal Motor Carriers Safety Administration (FMCSA).
These HOS regulations dictate that drivers must take a 30-minute break after eight hours of uninterrupted driving and that drivers may drive no more than ten hours after eight consecutive hours off-duty. They are not allowed to drive more than 60-70 hours in seven or eight consecutive days, respectively.
Trucking companies must abide by heightened rules and regulations that include such items as thoroughly training their commercial truck drivers, adhering to strict maintenance schedules for their fleet of vehicles, and running a thorough background check on their drivers to make sure their drivers are trained, have safe-driving records, and don't drive while intoxicated. Commercial vehicles are on the roads every day, and trucking companies and their drivers owe a duty of care to the other drivers on the road.
What Should I Do After a Rollover Truck Accident?
When you've been involved in a rollover truck accident, the first thing you should do is call 911. Get medical treatment if you need it. Don't put off going to the doctor, even if you don't leave the scene of the accident in an ambulance. See your doctor immediately, not just to take care of your injuries, but in case other injuries have occurred that aren't obvious. Seeing your MD also helps build your case by providing a connection between the accident and your injuries.
Contact a lawyer from Jurewitz Law Group Injury & Accident Lawyers. Don't discuss the accident with anyone else on the scene, and don't admit to any fault. Don't discuss your injuries or even say, "I'm alright." Anything you say could come back to haunt you later when the other party's insurance company tries to use your words to say you weren't really injured in the accident.
Once the police arrive on the scene, they will prepare a report of your accident. That's really where your claim begins. This document and others related to the crash will be part of the evidence Jurewitz Law Group Injury & Accident Lawyers collects as part of their investigation into who was responsible for the accident.
If you're able to do so, at the scene of the accident, take names and contact information from any witnesses to the accident. Get the name and insurance details of the truck driver. Take photos on your phone of the accident scene, the other vehicles involved, the traffic conditions, even of your injuries, if possible.
The other side's insurance carrier will likely contact you and ask for a recorded or written statement. Be polite, but tell them you need to talk with a lawyer first. Then call Jurewitz Law Group Injury & Accident Lawyers and let them handle it. Don't sign anything the insurance company sends you without running it by a lawyer first; you could inadvertently sign away your rights to future compensation.
Keep copies of all the documentation you receive that's related to the accident. That includes medical records, receipts of all kinds, estimates for repairs to or replacement of your vehicle, documentation of transportation expenses while your car was out of commission, and anything else that you have to pay out-of-pocket. All these things can be used to help build and substantiate your claim.
Types of Compensation That May Be Available to You
Being injured in a rollover truck accident is serious and has ramifications not just for your health but for your financial future, as well. The last thing you need is to be trying to figure out how you're ever going to cover those six-figure hospital bills and keep your household going while you're still not back at work.
When you've been injured due to someone else's fault, you can obtain economic and non-economic compensation. Economic compensation is the dollars-and-cents type, and these expenses you'll typically have bills or receipts for. They can be computed fairly easily. The non-economic expenses, for intangibles like pain and suffering or changes to your quality of life, are harder to attach value to. This is why you need an experienced truck accident attorney.
The lawyers of Jurewitz Law Group Injury & Accident Lawyers can work diligently to seek maximum compensation on your behalf for:
Medical expenses
Out-of-pocket expenses
Property damage
Lost wages
Lost future earning capacity
Pain and suffering
Emotional distress
Physical impairment or disfigurement
Diminished quality of life
You deserve full and fair compensation for your injuries. We can fight for your right to get that money.
Contact Jurewitz Law Group Injury & Accident Lawyers Today
If you've been injured in a rollover truck accident, we're here to help. Contact Jurewitz Law Group Injury & Accident Lawyers at (619) 233-5020 to schedule your free consultation. Don't go through this alone. Together, we can resolve your case.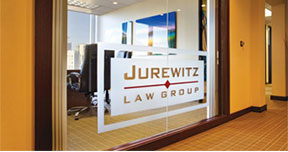 600 B Street, Suite #1450 San Diego, CA 92101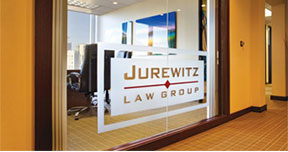 2667 Camino del Rio South, Suite 301-12, San Diego, CA 92108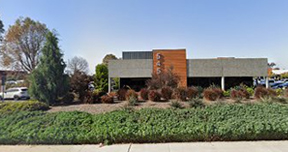 5451 Avenida Encinas, Suite H, Carlsbad, CA 92008