San Diego Aggressive Driving Truck Accident Lawyers
Aggressive truck drivers are dangerous drivers. They show obvious disregard for everyone else on the road. Aggressive driving accidents caused by reckless and aggressive truckers can cause major damage to those around them. Truck drivers are in charge of massive vehicles, some weighing up to 80,000 pounds, and so it's important they must maintain professionalism and caution when on the road. Truck drivers owe a duty of care to those traveling beside them.
If you were injured in an accident caused by an aggressive truck driver, you need a San Diego truck accident attorney who knows how to handle these cases. Jurewitz Law Group Injury & Accident Lawyers has the experience you need to help you resolve your case and recover the compensation you deserve to pay for the expenses that resulted from the accident.
At Jurewitz Law Group Injury & Accident Lawyers, we will help you hold the at-fault driver or company liable. We want to make sure that you get the compensation you deserve. Let us help you today. Get started by calling for your free initial consultation.
The San Diego truck accident attorneys of Jurewitz Law Group Injury & Accident Lawyers know the importance of receiving full and fair compensation after a wreck. Another person caused your injuries and should have to suffer the consequences of their actions. When you hire us, you can depend on our legal team to seek the justice you deserve.
If you or a loved one were injured in a truck accident in San Diego, call Jurewitz Law Group Injury & Accident Lawyers for your initial free consultation and case evaluation.
Let us fight by your side and help you heal from your serious injuries and be on the road to recovery. Not all law firms are the same. See how we value and treat our San Diego attorney-client relationship. Reach out today for a free case evaluation.
Download PDF
Do I Need a Truck Accident Lawyer?
Any accident is a frightening experience, but the injuries and damages that result from an accident with a massive truck can leave you feeling helpless. As you heal both physically and emotionally, the legal issues that arise from the accident can make you feel even more drained and hopeless. That is why you need an experienced and knowledgeable firm to help you through the aftermath of the accident. While you heal and recover, your attorney can be building your legal case.
After an accident, it is important to seek medical care as soon as possible. Some injuries may be present shortly after the accident, but other injuries may not present until later. This is why seeking medical care is so important. Seeking medical attention quickly enables you to have a better short- and long-term outcome. Immediate medical care also produces records that can establish that you have injuries causally related to your accident, which will help prove your claim.
The next step in the chain of events will be an investigation into the cause of the accident. At Jurewitz Law Group Injury & Accident Lawyers, we have the resources to find and gather evidence that can support a strong case in your favor. During our investigation, we will determine who was at fault for the accident and the injuries you suffered so that we can hold them accountable for the damage their thoughtless behavior has caused.
According to AAA Exchange, aggressive driving is not uncommon among U.S. drivers. In a AAA Foundation for Traffic Safety study completed in 2019, nearly 80 percent of drivers expressed driving at least once in the previous month with anger or aggression. However, proving that the accident was caused by an aggressive driver may not be as simple. Hiring the right firm to handle your case is just as important as knowing your legal options.
You may get calls from the insurance company and be asked to give a statement about the accident. Don't speak to them except to say that you want to talk with an attorney first. Even though they may sound concerned about your welfare, their job is to make sure that the insurance company spends as little money as possible. They may try to get you to say things you didn't mean to and then later use those statements against you. A skilled attorney can handle all of the communication with the insurance representatives and protect you from the tactics they may use to minimize or deny your claim.
Similarly, don't sign anything from an insurance company until you've had a lawyer look it over. You could unintentionally sign away your rights to benefits you're entitled to.
Jurewitz Law Group Injury & Accident Lawyers won't let the insurance company take advantage of you. We'll stand up for your rights. Let your legal team work for you while you focus on healing and rebuilding your life. Jurewitz Law Group Injury & Accident Lawyers has been handling commercial vehicle accidents since 2007. Our firm knows exactly what is needed to have a successful outcome in this type of case.
What Compensation Is Available After an Aggressive Driving Accident?
After an accident with an aggressive truck driver, you may be eligible for compensation from the at-fault party to cover your damages, or losses. These damages are either economic or non-economic.
Economic damages are the monetary losses you sustain in an accident, such as your medical expenses. Your attorney can identify and calculate all of the dollar costs associated with your accident. Economic damages include items like:
Medical expenses, including doctor visits, hospital stays, physical therapy, etc.
Out-of-pocket costs
Lost wages
Lost future earnings
Transportation to and from medical visits
Property damage
Non-economic damages may also be available and include intangible losses such as pain and suffering. These damages are harder to quantify and are another argument for getting an experienced aggressive truck driver accident lawyer on your team. They have experience at how to assign value to non-tangibles like:
Pain and suffering
Loss of consortium
Loss of quality of life
Your attorney can gather all the evidence in your case and make an assessment of what your claim is worth. They can present the compensation value to your insurance company in an attempt at settlement negotiations. If negotiations fail, or if the insurance company won't pay what you deserve for your injuries, Jurewitz Law Group Injury & Accident Lawyers can take your case to trial. The insurance companies know us and know that we aren't afraid to go to trial. It will be less expensive for them to settle with us than to go to court.
How Long Do I Have to File My Claim?
In general, the sooner you file your insurance claim with the other party's insurance, the better. Most have a 60-90 day recommendation for filing claims, but some are 30 days. The more quickly you get a San Diego truck accident attorney involved in your case, the more successful you're going to be in getting your claim filed on time. Your attorney can track down the correct insurance company and handle all that paperwork for you.
The state of California's time limit for filing a lawsuit is governed by its statute of limitations. The statute of limitations gives you two years from the date of the accident to file a case in court to hold the responsible party accountable for your accident. Should you miss the two-year filing deadline and try to file your case late, the court will likely dismiss it altogether, and you will lose your ability to pursue compensation for your injuries through the court system.
Why Should You Hire Jurewitz Law Group Injury & Accident Lawyers?
Our firm has the experience and legal know-how to help you fight for justice. We are uniquely qualified to handle this type of case involving a commercial vehicle because we represent people in these accidents regularly.  We are proud of the compensation we've obtained for our clients over the years.
Our firm includes a team of award-winning attorneys, and we have been recognized by various legal organizations as one of the best in our field. We are members of the Million Dollar Advocates Forum, part of an elite group: fewer than 1% of U.S. lawyers are members. We've won the Super Lawyer designation, we've been named "Best of the Bar," and we've been named into the "Top 100" of the National Trial Lawyers Association.
We know the life-altering effects a truck accident can cause in your life, and we know how quickly expenses can add up and cause financial strain for you and your family. You can count on us to guide you through the legal process, as our attorneys work to help you rebuild your life.
We offer personalized service to each of our clients because you and your case matter. We take the time to get to know each of our clients, and we will work diligently on your case while keeping your goals in mind.
Standing up for you in the courtroom, Standing by your side in the community.
Contact Us

How Much Does it Cost to Hire a Personal Injury Lawyer at Jurewitz Law Group Injury & Accident Lawyers?
We know the financial burden a truck accident can cause. You may be unable to work because of your injuries. With medical bills stacking up on top of worrying about how you're going to pay the usual household bills, hiring an attorney may feel like one bill too many.
You shouldn't have to worry about another financial burden during this time. At Jurewitz Law Group Injury & Accident Lawyers, we believe everyone deserves quality legal representation, regardless of the condition of their bank account. We take all cases on a contingency-fee-basis. You pay no upfront fees when you hire us, and we don't collect any legal fees unless we win a financial reward in your case. If we don't win, you don't pay us a thing.
Call Jurewitz Law Group Injury & Accident Lawyers Today
When you contact our firm about legal representation, we'll offer a free consultation that includes a case review. We'll go over your claim with you and discuss your legal options about the best way to proceed in your case. You're not obligated to hire us after our discussion, but we think you should. We have experience in gaining compensation for clients just like you in cases very similar to yours.
We understand what you are going through, and we believe everyone deserves someone in their corner to fight for them. We share your goal of seeking justice and restitution. Here at Jurewitz Law Group Injury & Accident Lawyers, we want to help because we truly care about our clients. We are available 24/7 to discuss your case.
If you were injured in an accident with an aggressive truck driver, call Jurewitz Law Group Injury & Accident Lawyers at to schedule your free consultation today and get the help you deserve.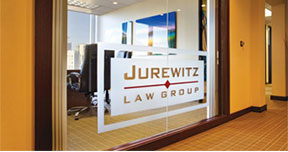 600 B Street, Suite #1450 San Diego, CA 92101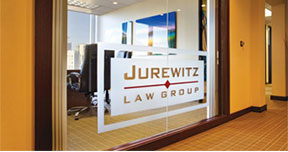 2667 Camino del Rio South, Suite 301-12, San Diego, CA 92108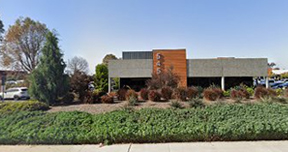 5451 Avenida Encinas, Suite H, Carlsbad, CA 92008