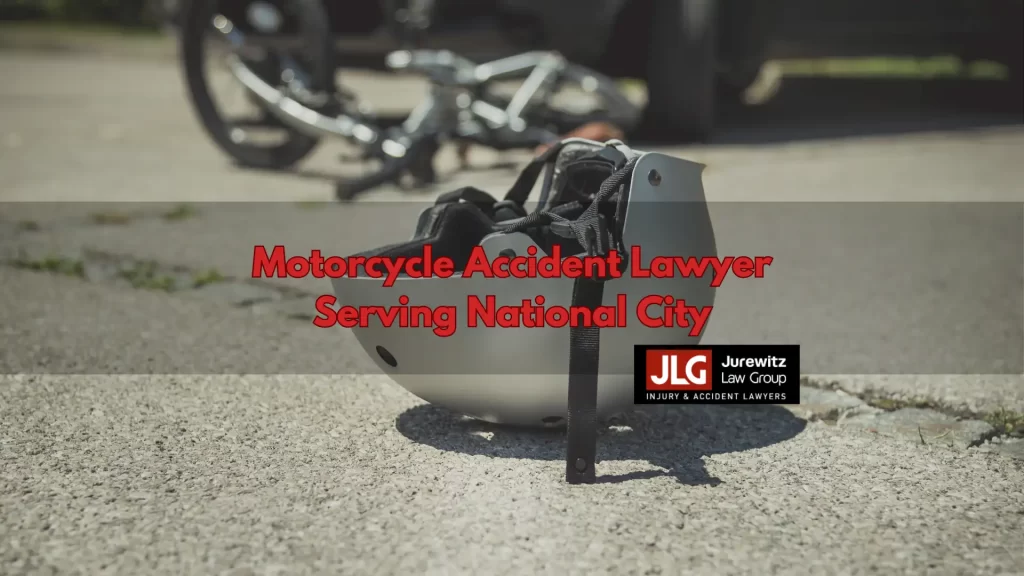 National City has proven to be a dangerous area for motorcyclists moving through the area on the 5 and the 805 freeways' as well as the local city streets. Some of the areas that pose a high risk for riders include the following:
Intersection of Highland Ave. and E. Plaza Blvd.
Intersection of Civic Center Drive and National City Blvd.
Intersection of Mile of Cars Way and National City Blvd.
Intersection of Palm Ave. and E. Plaza Blvd.
Intersection of National City Blvd. and W. 8th Street
Intersection of E. 16th Street and Euclid Ave.
Motorcycle Accidents in National City: How They Happen
The majority of two-vehicle motorcycle accidents come about when a vehicle driver fails to observe the motorcyclist. Unfortunately' vehicle drivers may not see a motorcyclist traveling in an adjoining lane' in an oncoming lane' or stopped at a stoplight or stop sign ahead. According to the Insurance Institute for Highway Safety' 42 percent of fatal motorcycle accidents in a recent year were the result of a vehicle turning left while the motorcycle was traveling straight' passing' or when overtaking the vehicle. It is a sad fact that motorcycle deaths are increasing at a shocking rate' doubling over a 7-year period. In National City' the problems faced by riders are even more serious' due to the risks posed by those who engage in street racing.
Injured in a Motorcycle Accident in National City? We can Help.
If you or a loved one has been injured or been killed in a fatal collision caused by a negligent driver' a claim for compensation or wrongful death lawsuit can be filed. At Jurewitz Law Group Injury & Accident Lawyers' our National City personal injury attorneys are committed to helping riders and their families recover the level of financial compensation they deserve. The first step is to contact us and speak with us about what occurred. Early intervention is particularly important in motorcycle accident cases' and we urge you to connect with us as early as possible after an injury or death.
High Death Rates in Motorcycle Accidents
Motorcyclists involved in accidents have a death rate 26 times higher than other vehicles. Experienced riders in the National City area are aware of the dangers' and are typically on alert when riding. Drivers who are using cellular devices for talk or texting' chatting with passengers' eating' grooming' or generally distracted or inattentive put motorcyclists at grave risk of serious' incapacitating injuries or death. Motorcyclists who survive such an accident' whether on the freeway or city streets' may be facing the future living with permanent impairments' requiring ongoing medical care and treatment' all at high cost. It is imperative that adequate financial compensation is pursued.
Types of Damages in Motorcycle Accident Cases in National City' CA
Every personal injury case has a range of financial damages that can be sought' either by filing an insurance claim or lawsuit. The damages pursued by the motorcycle accident lawyer from Jurewitz Law Group Injury & Accident Lawyers may include the following:
Costs of medical treatment
Hospital bills
Transportation costs
Rehabilitation
Lost wages
Lost earning potential
Pain and suffering
Loss of quality of life
Every case must be individually evaluated to determine the potential value. We make it an easy process for those we represent' and offer a free case evaluation to assist you. Call us directly at (888) 233-5020 or use our online form. We are here to help you pursue the maximum possible' and we are qualified' compassionate' and have an extensive track record of success in personal injury cases. We have recovered millions in damages for our clients – let us help you too.