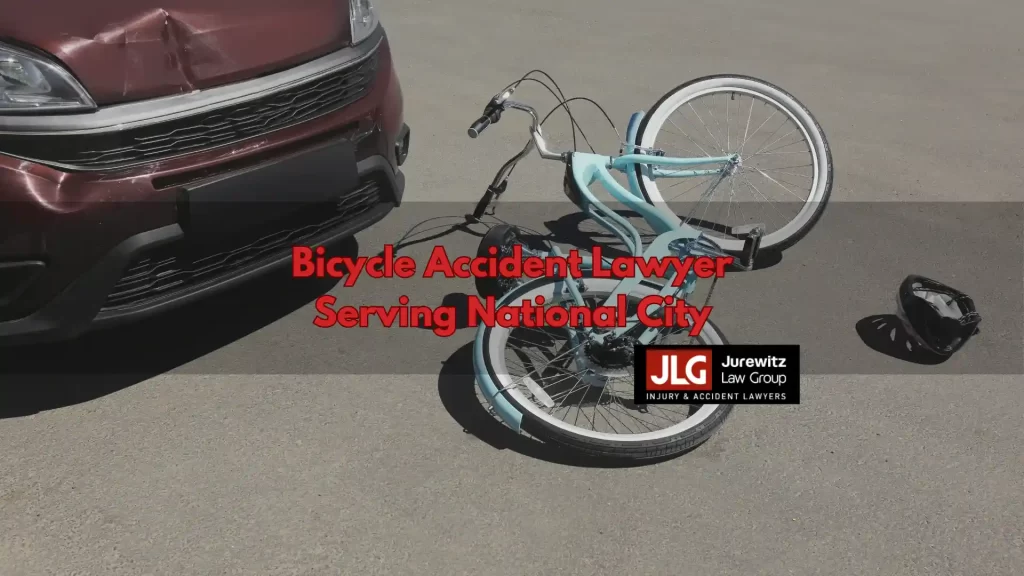 Get Help After a Bike Accident
Anyone who lives or works in National City has probably noticed how popular bikes have become in the community. Over the past few years' more and more National City residents have turned toward using their bikes for fun' exercise' or just getting around town. But' riding a bike in an urban environment can be quite dangerous. Each year' over half a million Americans are sent to the emergency room due to injuries suffered in bicycle accidents.
Jurewitz Law Group Injury & Accident Lawyers has helped win compensation for many National City accident victims. Since 2000' we've guided our clients to successful personal injury claims that helped our clients pay for their medical bills and recover lost wages. For a free consultation' call Jurewitz Law Group Injury & Accident Lawyers to find out how we can help you and your family.
Contact us today at (888) 233-5020.
California Bicycle Helmet Law
Under California Code 21212' anyone under the age of 18 legally must wear a helmet while riding a bike. Remember' a helmet not being worn by the bike rider at the time of the accident may affect your personal injury claim and the amount of compensation that may be available to you.
Common Bike Accident Injuries
Broken bones and sprains
Cuts and bruises
Facial and dental injuries
Head and neck injuries' such as concussions
Internal organ injuries
Muscle and/or ligament damage
Spinal cord injuries
Fatal injuries
A qualified National City injury lawyer can help you pursue financial compensation for any of these injuries. In the event of losing a loved one in a bike accident' your attorney can help you file a wrongful death claim against the responsible party.
Common Causes of Bike Accidents in National City
While biking is a way of life for many National City residents' roads in the greater San Diego area are dominated by cars. That's why our busy streets can be dangerous places for people to ride their bikes. The following are some of the most common causes of bike accidents in National City that Jurewitz Law Group Injury & Accident Lawyers has seen over the years:
Distracted' negligent' and careless drivers
Drivers under the influence of drugs and alcohol
Divers not stopping at red lights or stop signs
Drivers making turns in front of bikes
Cars backing out of parking lots or driveways and hitting bikes
Poorly maintained roads or bike paths
Bike Accidents Statistics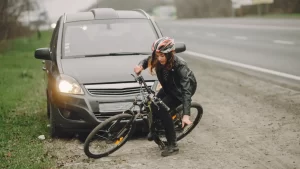 According to the National Highway Traffic Safety Administration (NHTSA)' well over 70 million people ride a bike at least once during the course of a year. This is about one in every five Americans. With this many people riding' accidents are bound to happen. Here are some statistics about bike accidents:
Over 500'000 people visit emergency rooms each year because of bike-related injuries
Over 700 people die in bike-related injuries each year
About half of those killed in bike-related injuries are under the age of 18
California lead the nation in bike accident deaths in 2012
Nearly a third of all bike accident deaths' nationwide' occur in California
Contact an Experienced National City Bike Accident Lawyer
Jurewitz Law Group Injury & Accident Lawyers is experienced in handling bike accident injury cases. We've helped many National City residents secure the financial settlement they needed to pay outstanding medical costs' recover lost wages' and repair or replace damaged property. Call us today at (888) 233-5020 or contact us online to schedule a free consultation.