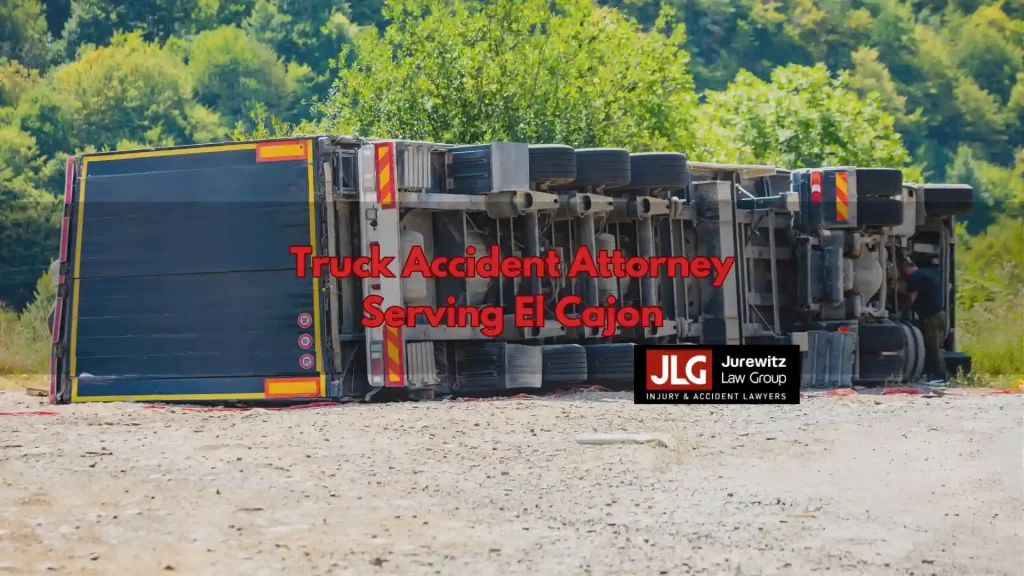 Helping Victims of Accidents Involving Large Trucks
The average weight of a loaded tractor-trailer in the United States is 40 tons. Generally speaking' most truckers are law-abiding citizens who stick to the posted speed limit. But' anyone who has spent even a moment on an open Southern California highway knows that some truck drivers go over the posted limit. In some instances' some of these truckers aren't even keeping an eye on the road. They are drunk' distracted, or too tired to even be behind the wheel.
This kind of behavior often leads to catastrophic injuries and fatalities. And if you are reading this page' it means you or a loved one have been involved in a similar truck accident. If so' know that help is available with the Jurewitz Law Group Injury & Accident Lawyers. For years' our firm has represented families devastated by negligent trucking companies. We have seen first hand the kind of damage a reckless trucker or trucking outfit can have on the roads. For that reason' we are dedicated to helping you get the full and fair compensation owed to you and your loved ones.
For more information or to schedule a consultation' give our El Cajon accident attorneys a call at (619) 233-5020 or (888) 233-5020.
When Should I Speak to The Insurance Company?
The short answer to this question is never. Let your attorney handle them.
But we'll explore the reasons for this in detail. First' remember that truck drivers work for large firms. These trucking firms often operate nationwide. Sometimes they are even global in their reach. This means they have deep pockets and a lot of money riding on their ability to deliver a product on time. Any accident that involves their trucks' their drivers or their company represents a serious liability. To avoid a significant loss of money' they pay an even bigger insurance agency to cover them in the event of an accident.
Insurance companies' like the trucking firms they represent' are a business. They make money and the more money they save' the more money their executives and board members collect at the end of the year. When an accident occurs with a trucking company they represent' their goal is avoid hefty settlements at all costs. This means they will take great efforts to ensure the accident victims are unable to collect. They will collect every shred of information available to use against those who have been hurt the most in the accident. All in the name of saving a buck.
So' if an insurance adjuster contacts you' hang up. If a representative for the trucking company comes to your house' close the door. Do everything you can to avoid speaking with them and retain an attorney as soon possible!
Aggressive And Tenacious Counsel
Jurewitz Law Group Injury & Accident Lawyers knows what it means to take on the big boys. Trucking companies and their policy representatives will fight to avoid giving you the appropriate compensation. But we know how they operate and we are prepared to take them head on. So don't wait another moment' contact our office today at (888) 233-5020 and schedule a free consultation.