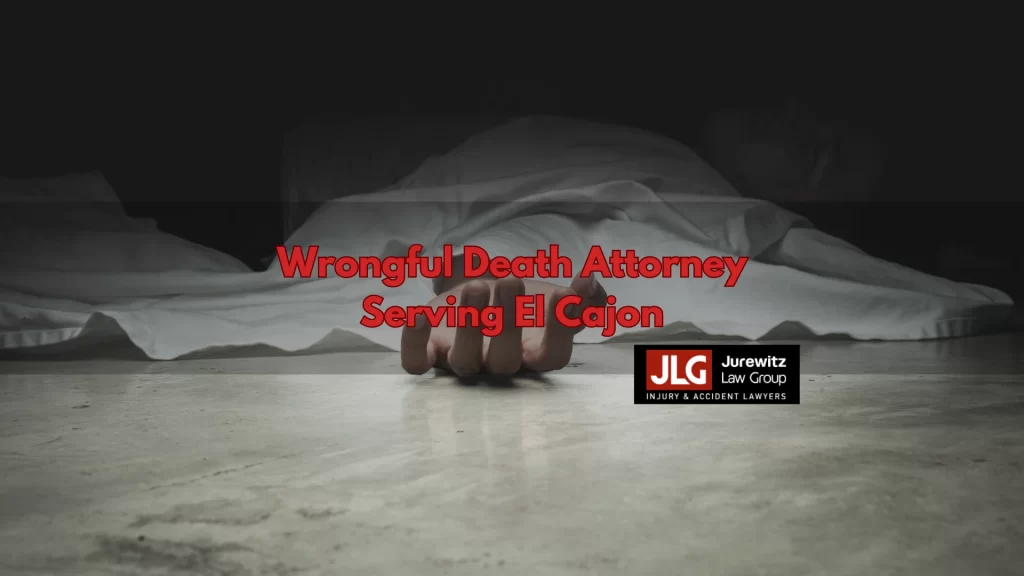 Get Help After Losing a Loved One In a Fatal Accident
Losing a spouse or other family member is one of the hardest episodes in anyone's life. Such a loss can radically change how we live our lives and how we see our future. The amount of sorrow we feel in losing a loved one is bad enough' but its multiplied when that loss was due to the actions of another party. If you've lost a loved one due to a negligent' careless' or intentional behavior of another' it is vital that you consult an experienced El Cajon personal injury attorney.
Losing a loved one unexpectedly' to circumstances that could have been prevented' can be paralyzing. There are so many questions that arise in such situations' including:
How could this possibly happen?
Will our family ever recover?
What are my legal options?
Should I call an attorney?
Do I even have a case?
If you are reading this page' then you have already begun searching for answers to some of these questions. This can be a challenging process' but know that the El Cajon wrongful death attorneys at the Jurewitz Law Group Injury & Accident Lawyers are prepared to help you take full advantage of your legal rights.
Jurewitz Law Group Injury & Accident Lawyers is ready to help you in a sensitive' compassionate' and professional manner. We have represented the families of El Cajon wrongful death victims for over 15 years. We've secured them substantial settlements.
To get the compensation you and your family deserve' call our offices at (619) 233-5020 or (888) 233-5020 for a free consultation.
For over a decade' Jurewitz Law Group Injury & Accident Lawyers has assisted grieving families living in the Greater San Diego region recover from the loss of a loved one. Of course' the path is not always clear or straight' but we are committed to standing by you every step of the way.
What is a Wrongful Death Claim?
If a person's reckless or negligent actions led to the death of another' they can be held accountable through a wrongful death claim. These claims are designed to help surviving family members recover any damages that may have occurred in the process.
This may include emergency medical care' extended hospital arrangements' property damage' and funerary expenses. Wrongful death claims are connected to injury cases such as:
Medical malpractice
Nursing home abuse
Pedestrian collisions
Property and product liability
California Wrongful Death Statute of Limitations
The statute of limitations in any case – both civil and criminal – pertains to the amount of time an individual has to file their case. In essence' it is a deadline imposed by the courts to prevent a backlog of cases.
Unfortunately' this means that under California state law you are provided only a limited amount of time in which to submit your wrongful death claim. Failing to adhere to the deadline can mean an immediate loss of rights and compensation. It is vital you speak with a wrongful death attorney as soon as possible.
The state of California has strict guidelines governing how long a plaintiff has to file a wrongful death claim against a defendant. The hard deadline is two years from the injury that caused the death.
If you have lost a loved one due to the willful' negligent' or careless act of another party' you have every right to file a wrongful death claim. To get the settlement you justly deserve' you need to be represented by a skilled attorney. The San Diego and Carlsbad offices of Jurewitz Law Group Injury & Accident Lawyers are passionately committed to defending the rights of families who have lost a loved one. Don't hesitate' you only have two years to file a wrongful death claim.
Who Can File a Wrongful Death Claim?
In California' the following parties can file a wrongful death lawsuit:
The victim's surviving spouse
The victim's surviving domestic partner
The victim's surviving children
If none of the above mentioned parties are alive' a wrongful death claim may be filed by any party "who would be entitled to the property of the decedent by intestate succession." This could include:
The victim's surviving parents
The victim's surviving siblings
Under California law' anyone who can prove they were financially dependent on the deceased is entitled to file a wrongful death claim. This can include:
The victim's putative (generally considered or reputed to be) spouse and their children
The victim's stepchildren
The victim's parents
Possible Damages in a Wrongful Death Claim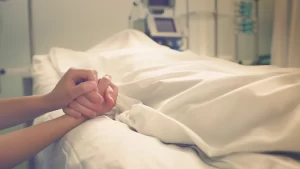 Compensation for damages in a wrongful death suit can include any of the following:
Funeral and burial costs
Medical bills
Pain and suffering of the deceased before they died
Loss of future income based on the deceased's earning capacity
Loss of future benefits (such as medical and retirement benefits)
Loss of love' affection' companionship' guidance' marital consortium' etc.
Loss of household duties the decedent performed (such as chores' childcare' financial duties' property maintenance' etc.)
Why Should I Retain the Services of Your El Cajon Wrongful Death Lawyers?
The Jurewitz Law Group Injury & Accident Lawyers has helped many clients through the roughest times. We have seen firsthand the trauma an unexpected death can have on a family' and we empathize with anyone that is impacted in such a way. While a wrongful death claim may not be able to undo the past' it can help to level off any current obstacles. We are devoted to helping you get the maximum settlement possible so you may be able to recover in relative peace.
For more information or to speak with a member the legal team at the Jurewitz personal injury Law Group , we encourage you to call our office today at (888) 233-5020. All consultations are free.