If you receive a personal injury settlement or award, the amount you receive may be subject to taxes. Knowing the tax implications of the compensation you receive can help you plan ahead and account for any taxes you may owe. Here's what you need to know about taxes on personal injury settlements and awards.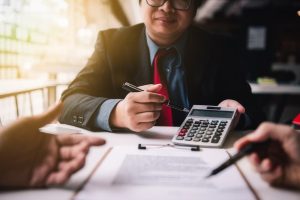 The Basics of Personal Injury Cases
A personal injury case is an insurance claim or a lawsuit brought by an injured person, or the family of an injured person, against someone whose wrongdoing has caused their injury. The claim or lawsuit typically seeks monetary compensation for damages, such as medical expenses, lost wages, and pain and suffering. Although the compensation received at the end of a case can benefit the injured victims or their families, settlements and awards may have tax implications.
Settlements and Awards for Personal Injury Settlements
A settlement is a legal agreement that ends a civil dispute between two parties without a trial. When a case settles, the parties involved in the dispute come to an agreement and sign off on the agreed settlement in writing.
An award is the result of a trial. The determination about which party was responsible for the accident and how much should be paid to whom is made by a judge or jury.
Settlements are usually preferable to trials as they avoid the costs and uncertainty of trial proceedings. When a settlement is finalized, each party should comply with the terms of the agreement and make payment according to the terms. Personal injury payments made as part of a settlement or award are typically not subject to federal and state taxes, with limited exceptions.
How Much Tax Do You Pay on a Settlement or Award?
Understanding how much tax you will pay can be tricky when it comes to settlements and awards. Tax is only owed on portions of the compensation you receive. The IRS provides some guidance for federal taxes.
Similarly, in California, personal injury lawsuit settlements and awards are not generally taxable, but you might owe taxes on certain portions of the compensation you received.
Components of Compensation That Are Not Taxed
For purposes of both federal and California taxes, compensation received from a personal injury settlement or award is not usually taxable if the money was paid for expenses or losses relating to bodily injury. This includes compensation for past and future medical expenses and pain and suffering caused by the injury. However, if you claimed deductions for medical expenses on your prior year's income taxes while your lawsuit was pending, you will need to report the medical expenses you claimed as deductions and pay both state and federal tax on that amount.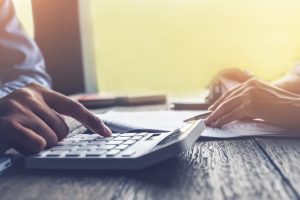 When Taxes May Be Owed on a Settlement or Award
If your case goes to trial, a judge or jury might award punitive damages if the at-fault party's behavior was fraudulent, malicious, or oppressive. If you receive an award of punitive damages, that award will be taxable. Other taxable compensation includes  awards for emotional distress that were unrelated to the accidental injury. When any of these are included in a settlement, taxes must be paid on the amounts received.
How a Personal Injury Lawyer Can Help
If you were injured in an accident in San Diego that wasn't your fault, a San Diego personal injury lawyer could help. An experienced attorney from Jurewitz Law Group Injury & Accident Lawyers can advise you on what steps to take to get the best outcome possible in your case.
We have extensive experience with personal injury cases involving auto accidents, premises liability, and other negligence claims. Our lawyers understand the intricacies of California tax law and can advise you on the amount of taxes you may owe on a settlement or award.
Contact a San Diego Personal Injury Attorney
If you've been injured by someone else's wrongdoing in the San Diego area and have questions about the tax implications of a potential settlement or award, call an experienced attorney. The legal professionals at Jurewitz Law Group Injury & Accident Lawyers are dedicated to helping injured victims throughout San Diego seek maximum compensation for their accident-related injuries and losses.
With the San Diego personal injury attorneys of Jurewitz Law Group Injury & Accident Lawyers, you can rest assured that your case is handled with care and professionalism. Contact us today at (619) 233-5020 or request an appointment online for a free legal case review.
Related Posts:
How are Personal Injury Settlements Paid Out
What Happens After Mediation Settlement