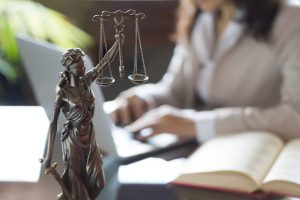 You can finally breathe a huge sigh of relief when you settle your personal injury case. It's exciting knowing you'll receive a check to help with the expenses you incurred after the accident.
However, don't expect a settlement check immediately after a successful mediation. Your personal injury attorney can assist you with the steps you must take before you get your money, such as:
Sign a contract – When mediation ends, you and the defendant must sign a settlement agreement. Typically, the mediator drafts the agreement for each party to review before signing it. Your attorney will file it with the court for the judge to approve.
Request a dismissal – Your attorney will file a request to dismiss your lawsuit after the judge signs off on the settlement agreement. The request asks the judge to close out the legal matter. The case is over once the judge signs and files an order for dismissal.
Pay the mediation fees – The mediator charges a fee for their time. You and the other party will likely split the fee and pay equal shares.
Sign a release – The insurance company requires a signed release to confirm you accept the settlement amount and agree not to pursue further action against their policyholder for the accident.
Pay case-related costs – Once your attorney receives the settlement check from the insurer, they will review all expenses you owe, including attorneys' fees, court costs, medical bills, and liens, and deduct those amounts for the balance.
Receive your settlement – Your lawyer will give you a check for the remaining proceeds. They can provide a copy of your settlement agreement, case-related expenses, and insurance company release for your records.
How Long After Mediation Will I Get My Money?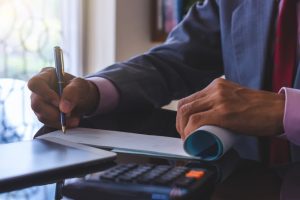 The timeframe between mediation and receiving your settlement will depend on the circumstances of your case. Typically, it takes around four to six weeks. However, it could take longer or shorter, depending on the size of the claim and the insurer's workload.
Additional factors influencing how long it takes after mediation to get your money include:
Processing all forms – You must sign multiple forms after settling your case. The insurance company requires a release form. They might send you other forms you'll have to sign as well. They will mail your check once they process the signed documents and complete other necessary tasks. Insurers with streamlined procedures can resolve claims more quickly than others. Adjusters with significant workloads and smaller insurance carriers can take a bit longer to process a settlement.
Mailing the check – Once the insurance company processes the release and verifies that the settlement amount is correct, they can send the check. However, there might be a gap between processing and mailing. Some can write and send the check immediately. Others must wait for multiple people to approve the settlement.
Paying medical bills – Sometimes, negotiating with doctors and facilities delays the process. Your attorney will attempt to reduce your balances to prevent spending a large chunk of your settlement on unpaid medical bills. They must also confirm liens on your accounts. They can negotiate for reduced balances and pay those hospitals and medical providers with the recovered compensation. They can't disburse your proceeds to you until they settle all expenses.
Paying legal fees and costs – Many personal injury attorneys charge a contingency fee. That means they don't require upfront payment when a client hires them. They take a portion of the settlement to cover their legal fees and other expenses, such as mediation bills, filing fees, court costs, medical record requests, and copying charges. Complex cases often involve various costs the lawyer must review before disbursing the final check.
Contact a Dedicated San Diego Personal Injury Lawyer Today
Mediation can be beneficial in a personal injury case. It's an opportunity to settle for an appropriate amount of money, so you don't have to go to trial. When you resolve the matter, you're ready to put this traumatic experience behind you. Even though you won't get your compensation on the spot, you'll get it much sooner than you would if you'd gone to trial.
The San Diego personal injury attorneys of Jurewitz Law Group Injury & Accident Lawyers can handle every aspect of a personal injury lawsuit, from investigating the incident and filing a claim to negotiating a mediation settlement and fighting for clients in court. We will be your advocate and work hard to try to resolve your case favorably.
If you were injured in an accident due to someone else's negligence, call us at (619) 233-5020 for a free consultation with a personal injury attorney in San Diego.
Related Posts: