If you have been injured in an accident that was not your fault, you might know that you are entitled to file a claim for compensation for your losses. These can include medical bills, lost wages from missed time at work, and even compensation for non-economic losses, such as pain and suffering.
However, because of the immense financial stress you have endured since receiving your injuries, you could wonder how your settlement money will be paid out.
Depending on the agreement's details, your personal injury settlement may take many forms. While it is impossible to predict precisely how your settlement might turn out, an experienced personal injury lawyer can help give you an accurate sense of what to expect.
How You Might Receive Your Settlement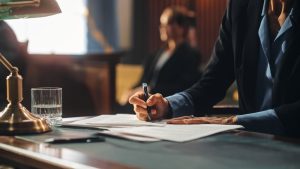 Depending on the nature of your case and how the defendant pays out your settlement, you may have different options regarding how you receive your financial award. While these options might not be available for every claim, you may be able to receive a single lump-sum payment or several structured payments over a longer period.
Single payment – Most personal injury cases are resolved through a lump-sum settlement. This means that the defendant or their insurance company will make a single payment, thus ending the case.
Structured payments – A smaller proportion of cases are settled via structured payments, in which insurance companies agree to pay the settlement amount over months or years instead of all at once.
If you have the option to choose between these two arrangements, your attorney can advise you on what the pros and cons of your situation are, including any tax implications that might apply.
Negotiating Your Settlement's Terms
Negotiations for the monetary payments you will receive will involve your attorney and either the defendant's insurance adjuster or their defense counsel. These negotiations will cover both the dollar amount of your recovery and the terms of the settlement
and release.
When discussing a final settlement, you will often be required to sign a non-disclosure agreement, as well as agree on specific legal language that absolves the defendant of liability for your injuries. This will include a release of your claim to file a future lawsuit based on this claim. This must all be resolved before you are able to recover any compensation in a settlement.
Negotiating and Settling Debts
When you receive a lump-sum settlement, your check will likely be made out to you and your attorney. Once your attorney has received the settlement check and deposited it, they will help you to negotiate and settle debts you may have from your medical treatment, ambulance services, and other injury-related expenses. Our attorneys may even be able to reduce the amount you owe to these providers, allowing you to keep more of your money for yourself and any future expenses you may incur due to your injuries.
Attorney Fees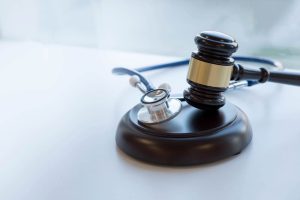 While some law firms may charge up-front fees when they take on personal injury claims, the attorneys at Jurewitz Law Group Injury & Accident Lawyers do not require any payment until we secure a financial recovery for you. That means that we can start working on your case immediately. You won't have to worry about any further financial losses on top of what you already have suffered. It also means that you know we'll do everything in our power to win your case.
Once these debts are paid, your attorney will deduct any costs they have paid during your case, such as document copying fees, court costs, and postage. They will take their agreed-upon percentage from the remainder.
Next, they'll cut you a check, and you will receive your portion of the settlement, thus bringing your personal injury case to an end.
Contact an Experienced San Diego Personal Injury Attorney
If you have been injured in an accident in San Diego, you may feel overwhelmed about what steps to take to recover the compensation you are owed. The experienced San Diego personal injury attorneys of Jurewitz Law Group Injury & Accident Lawyers understand the challenges you are facing, and we want to help. We have successfully recovered millions of dollars of compensation for our clients, and we are ready to put our knowledge and skills to work for you as well.
While the process may seem long and challenging, having the legal team at Jurewitz Law Group Injury & Accident Lawyers on your side will increase your chances of successfully recovering the full and fair compensation you deserve. We will work to do so as effectively and efficiently as possible, so that you can move beyond the stresses that the accident has caused you.
Call us today at (619) 233-5020 or contact us online for a free consultation.