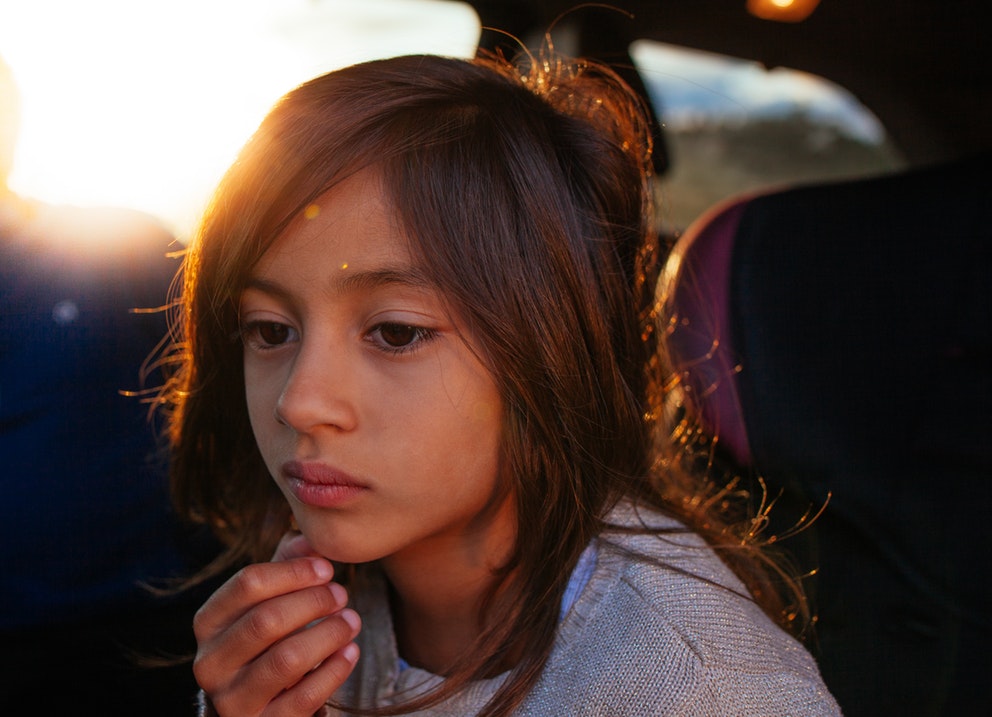 Being in a car accident is difficult for everyone, but for a young child, it can be especially traumatic. Cars are designed with adults in mind, and children of all ages are more susceptible to serious injuries, even during a minor collision. This can be true even when all safety regulations are followed and car seats are used.
If the unthinkable happens and your child is injured in a crash, you need to consult an attorney who not only understands the law, but knows what it's like to be a parent. Ross Jurewitz is a parent, and cares about the welfare of child victims as passionately as he cares for his own child. To learn more about how Jurewitz Law Group Injury & Accident Lawyers can help your family, call (619) 233-5020 today.
The Statistics Paint a Frightening Picture
According to stats from the Insurance Institute for Highway Safety, vehicle crashes account for one out of every four unintentional injury deaths among children younger than 13. In 2016 alone, there were over 1,000 fatalities among this age group nationwide. The fatality rate increases sharply for teenagers, because teenage drivers are at high risk of being involved in accidents.
Every state, including California, has child restraint laws that dictate what kind of child safety seat must be used, and what the age and size limits are. According to California Vehicle Code Section 27360, children under the age of 8 must be secured in a car seat or booster seat in the backseat. Children who have reached 8 years of age or are at least 4 feet 9 inches tall are only required to wear a safety belt.
The proper use of restraints will greatly reduce the number of fatalities and injuries among children. For children up to the age of 3, the risk of death in a motor vehicle accident is reduced by 75%, while for children from ages 4 to 8, the risk of death is reduced by 50%. Despite this, people too often do not take the time to make sure their children are as secure in the car as possible. More than 40% of the unintentional injury deaths due to motor vehicles involved children who were not properly restrained.
What About After an Accident?
Research has shown that accidents have a noticeable negative impact on young children. And we're not just talking about physical injuries. As many as 25% of children who have experienced a car wreck will develop symptoms of depression. What can parents do to help their children cope following a collision?
First of all, it's important to monitor your children in the immediate aftermath. Look for both physical and emotional symptoms that may not be immediately obvious. According to a study in The Journal of Child and Adolescent Psychiatry and Mental Health, children who received a psychological intervention within ten days of a crash showed fewer depressive symptoms and behavioral problems than children who did not. The intervention used in the study consisted of a parent recreating the accident with the child using either drawings or toys.
Of course, as adults, we understand that there's another, uglier side to dealing with a car accident. We're talking about dealing with insurance companies. For example, it's common for injury symptoms, whether physical or emotional, to not show up for days or weeks following an accident. Unfortunately, insurance companies will look at this type of discrepancy as a reason to deny coverage.
Sometimes It's the Equipment to Blame
Sometimes, a child's injuries after a car crash are the result of defective equipment. A poorly manufactured or designed car seat can cause serious damage when put to the test. Or it may be that the safety instructions were not clearly explained, making it easy to install the seat incorrectly. In other cases, it's not the car seat, but the seat belt or airbag that was defective or malfunctioned. Airbags can cause serious injuries for smaller individuals, especially if the airbag fails to deploy correctly.
If your child has suffered an injury in a San Diego car accident, you need a compassionate attorney who's not afraid to take on the big insurance companies. Representing a child in a claim or a lawsuit is nothing like representing an adult. When your family is dealing with something this traumatic, having someone you can rely on to advocate on your child's behalf can make all the difference.
Ross Jurewitz of Jurewitz Law Group Injury & Accident Lawyers has built his career on protecting San Diego families in their time of need. Contact us today at (619) 233-5020 to schedule a free consultation.