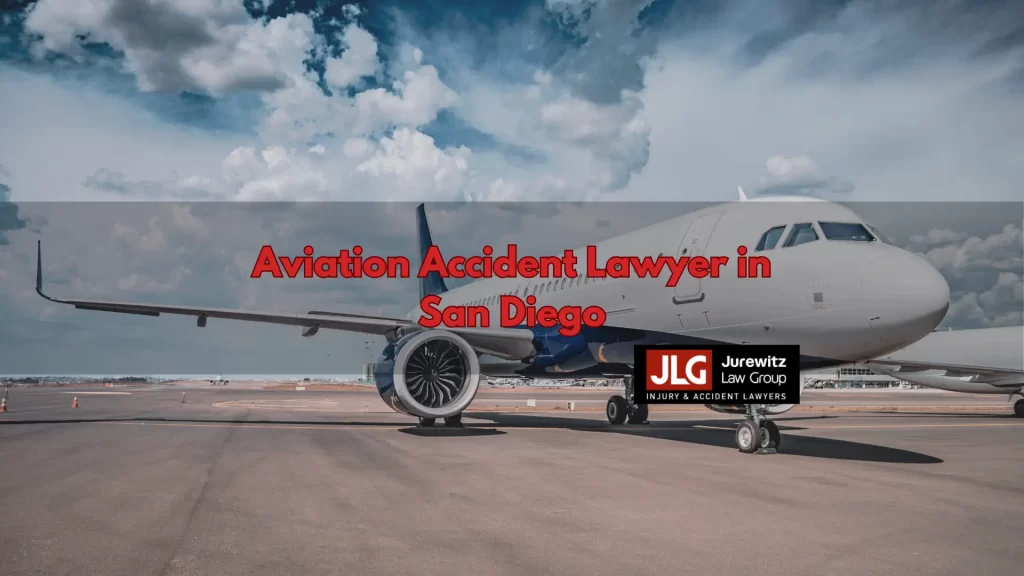 Legal Representation After an Airplane Accident
Though airplane accidents are rare' they are not uncommon. Crashes often occur because of pilot negligence and carelessness due to poor maintenance and product defects. Life after a plane crash is full of obstacles for an accident survivor in terms of physical recovery' emotional trauma' and financial repercussions. It is not easy to overcome these challenges' but it is possible. For family members who have lost a loved one in an aviation accident' the road ahead is a difficult one' to say the least. When lives are shaken by such devastation' there are many questions left unanswered' but you deserve to know.
Until you are fully aware of your legal rights and the options available for compensation' it is not easy to make a decision as to whether filing a claim or pursuing a lawsuit is the best course of action for your specific situation. At the Jurewitz Law Group Injury & Accident Lawyers' our San Diego plane accident lawyers offer our clients personal attention and effective representation. We have dedicated years to holding negligent parties legally responsible so that families can focus on healing and rebuilding their lives without financial strain. To find out how we can help' please call us today for a free consultation.
Who is Responsible?
Unfortunately' there are various forms of negligence that can cause a plane to crash. Some of the most common causes of oversight that may lead to an aviation accident include the following:
Piloting errors
Faulty equipment
Violations of FAA regulations
Design or structural problems
Flight service negligence
Air traffic controller error
Third party carrier selection negligence
Maintenance or repair negligence
Fueling error
Whether the accident caused by recklessness took place in a one-engine plane' cargo plane' or a propeller plane' the rights of you and your family deserve to be upheld.
How Much Money Will I Get From My Lawsuit?
Generally' an injured person may be compensated for medical costs' pain and suffering' and lost wages. In a wrongful death claim' family members may also be compensated for funeral expenses' loss of love and companionship' and loss of future earnings. California law limits the amount of money damages that can be recovered. After a plane or helicopter accident' an attorney can help better your chances of maximizing your benefits by building the best strategy for your case.
Taking a Stand
If you or a loved one has been injured or killed in an aviation accident as a result of someone else's negligence' you may be entitled to punitive damages.
Whether you are injured in a crash while flying or injured on the ground by a plane that crashed' our experienced San Diego airplane accident attorneys at the Jurewitz Law Group Injury & Accident Lawyers will help you obtain compensation to which you are entitled. We understand the strict laws that govern airline companies and have access to experts in the field to help determine if you have a case. Our lawyers will work for your best interest. Call our San Diego personal injury attorneys at (888) 233-5020 to set up a free consultation.
Additional Information