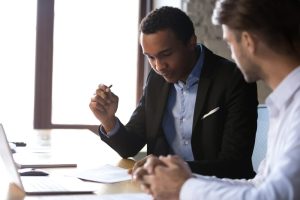 If you decide to bring a lawsuit against an at-fault party in a personal injury case, you will likely be required to attend a deposition. This process will allow the court and the attorneys for both parties to attain a deeper understanding of the facts and circumstances of your case before it moves to trial.
Many people feel understandably nervous about attending a deposition. However, knowing what happens during the process can help you feel more confident when the moment arrives.
What Is a Deposition?
A deposition is a legal procedure that is part of the discovery process of gathering information for a case. Anyone involved in a personal injury case will be required to appear at a specified time and place so that they can answer questions from an attorney that represents the opposing party. You will be required to swear under oath that the answers you provide to these questions are true and correct to the best of your knowledge.
Why Is a Deposition Necessary?
Depositions are a legal way of collecting crucial information about your personal injury case. The process will allow court officials and the opposing party's legal representatives to assess the strengths and weaknesses of your claims and gain more knowledge of your injuries and the accident that caused them.
Many attorneys also use depositions to refine their strategies for the case. Because they can learn how you will testify during a trial, both sides will have an opportunity to shape their trial plans.
What Should I Expect During a Deposition?
It is difficult to overstate the importance of your deposition. The information that emerges during your questioning may significantly influence your case's outcome. While this can feel overwhelming, focusing on one question at a time is important. This will help you stay clear and confident throughout the process.
You and your attorney will attend the deposition. After you take your oath, you will sit in front of the opposing party's attorney. They will begin questioning you about your injury and the accident that caused it. A court reporter will be present, who will record the exchange on a stenograph machine so that the court will have a transcript they can use during the trial.
What Kinds of Questions Will I Need to Answer?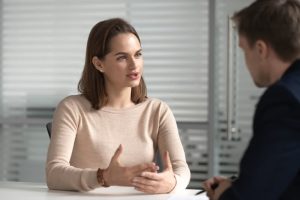 In general, the opposing attorney will start by asking basic questions about your employment history, income, financial position, and other aspects of your life. They will also ask whether you have been involved in any other legal claims and if you have a criminal record. They may also ask about your medical history.
You will then be questioned about details surrounding the accident and your injuries. You will be required to provide information about what type of treatment you have received, as well as any physical limitations or disabilities you have because of your injuries.
It is extremely important that you answer all the questions honestly. Much of the information you are asked about will be in the public record, so if you say anything misleading, your credibility may be called into question. It is also important that you remain as calm as possible during the deposition and that you do your best to refrain from showing any frustration or anger.
What Happens After the Deposition?
After your deposition, the court reporter will begin preparing the transcript, which may take a few weeks to complete. You could be given an opportunity to review the transcript. If there are any mistakes, let your attorney know as soon as possible.
The opposing party may request that you undergo a medical examination. If this is the case, your attorney will prepare you for it. They will also collect any relevant medical reports from it so that they can be ready to negotiate a settlement.
Finally, your attorney will attempt to negotiate a fair settlement with the insurance company. If no settlement is offered, you and your attorney will decide whether to go forward with a trial.
Contact an Experienced San Diego Personal Injury Attorney
The process of filing a personal injury lawsuit is complicated and stressful. Having a seasoned personal injury lawyer on your side can help things go as smoothly as possible. It can also help you optimize your chances of a full and fair financial recovery.
The experienced San Diego personal injury attorneys of Jurewitz Law Group Injury & Accident Lawyers have successfully recovered millions of dollars of compensation on behalf of our clients, and we are ready to get to work for you as well. Call us today at (619) 233-5020 or contact us online for a free consultation.
Related Posts: