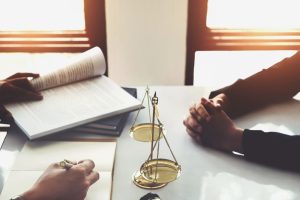 If you were injured due to another person's negligence or misconduct, you have a legal right to seek compensation from that person. You might be able to obtain compensation through a negotiated settlement. However, if the at-fault party doesn't accept liability or their insurance provider won't make you a fair offer, you might need to file a lawsuit.
Discovery is one of the earliest and lengthiest phases of a personal injury lawsuit. During discovery, your attorney and the defendant's attorney will lay all their cards on the table and reveal the evidence they have gathered and plan to use at trial.
Depositions occur during discovery. A deposition is essentially sworn, oral testimony given in an interview-style format. The defendant's attorney will ask you a range of questions about the accident, your injury, and the impact the injuries had on your day-to-day life. Their goal is to find out what you know and search for weaknesses and inconsistencies in your story.
Depositions are recorded with a stenotype machine and via audio by a court reporter, who will later transcribe the entire testimony, which typically takes a few weeks. Once your attorney receives a copy of the transcript, you can review the document with them. If you notice any inconsistencies or inaccuracies in your testimony, you should immediately inform your lawyer. If there are other witnesses in your case, they may also be asked to participate in their own depositions.
After your deposition is complete, the attorneys for the defendant in your case might ask you to undergo an independent medical exam, also known as an IME. The exam, however, can hardly be called "independent" since the defendant's insurance company can typically require you to visit a specific doctor who will have the insurance company's best interests in mind when evaluating you.
Your attorney knows that the IME is another tactic insurance companies use to mitigate their losses. Insurance providers purposefully select doctors who will tell them what they want to hear and give them a reason to reduce or deny your claim. If you are asked to attend an IME, you can bring your attorney along to monitor the exam. Your attorney will be looking for conduct that could potentially be used to discredit the physician at trial. If you disagree with the doctor's conclusions or believe that they are downplaying the severity of your injuries, you can always get a second opinion from your personal doctor.
After all the evidence has been exchanged, depositions have been given, and you have attended an IME (if applicable), the discovery phase will end. Depending on the evidence presented, the defense might be willing to settle your case immediately. If not, you might have to attend court-ordered mediation before proceeding to trial.
How Long After Deposition Is Mediation?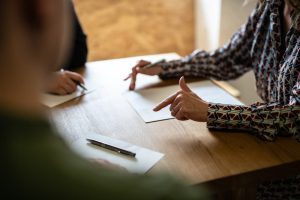 If you are required to go through mediation, the judge in your case will probably schedule a mediation session between the discovery and pre-trial stages of your lawsuit. However, you can also enter mediation voluntarily if the defendant's team agrees to participate.
During mediation, an impartial third party will facilitate discussions and negotiations between the two opposing legal teams. Mediation follows a general structure but occurs outside of court in an informal setting. Unlike arbitration and litigation, mediation is not legally binding. Mediators do not have the authority to issue a ruling in your case. Mediation only becomes legally binding if both parties agree to a settlement.
The purpose of mediation is to encourage the parties to resolve their differences through compromise and collaborate on a settlement agreement. If negotiations are successful and the defendant agrees to a settlement, your case won't have to go through an expensive and potentially time-consuming trial.
How Long After Deposition Is Settlement?
There is no set answer to this question. Depending on the defendant's willingness to accept liability and cooperate, you could reach a settlement agreement before filing a lawsuit, making depositions unnecessary. You could also settle with the defense anytime between your deposition and a trial verdict. Many personal injury lawsuits end in a settlement during mediation, pre-trial, or the trial itself.
Contact Us
If you were injured in an accident through no fault of your own, contact a San Diego personal injury lawyer at Jurewitz Law Group Injury & Accident Lawyers for a free, no-risk consultation. We will accompany you through every step of the legal process, from discovery and depositions to mediation and a trial, if necessary. We will make every effort to obtain a favorable settlement on your behalf, but we also won't be afraid to aggressively fight for your rights in court.
Don't go through the legal process or your deposition on your own. Reach out to Jurewitz Law Group Injury & Accident Lawyers at (619) 233-5020 to discuss your case with our attorneys today.
Related Posts: