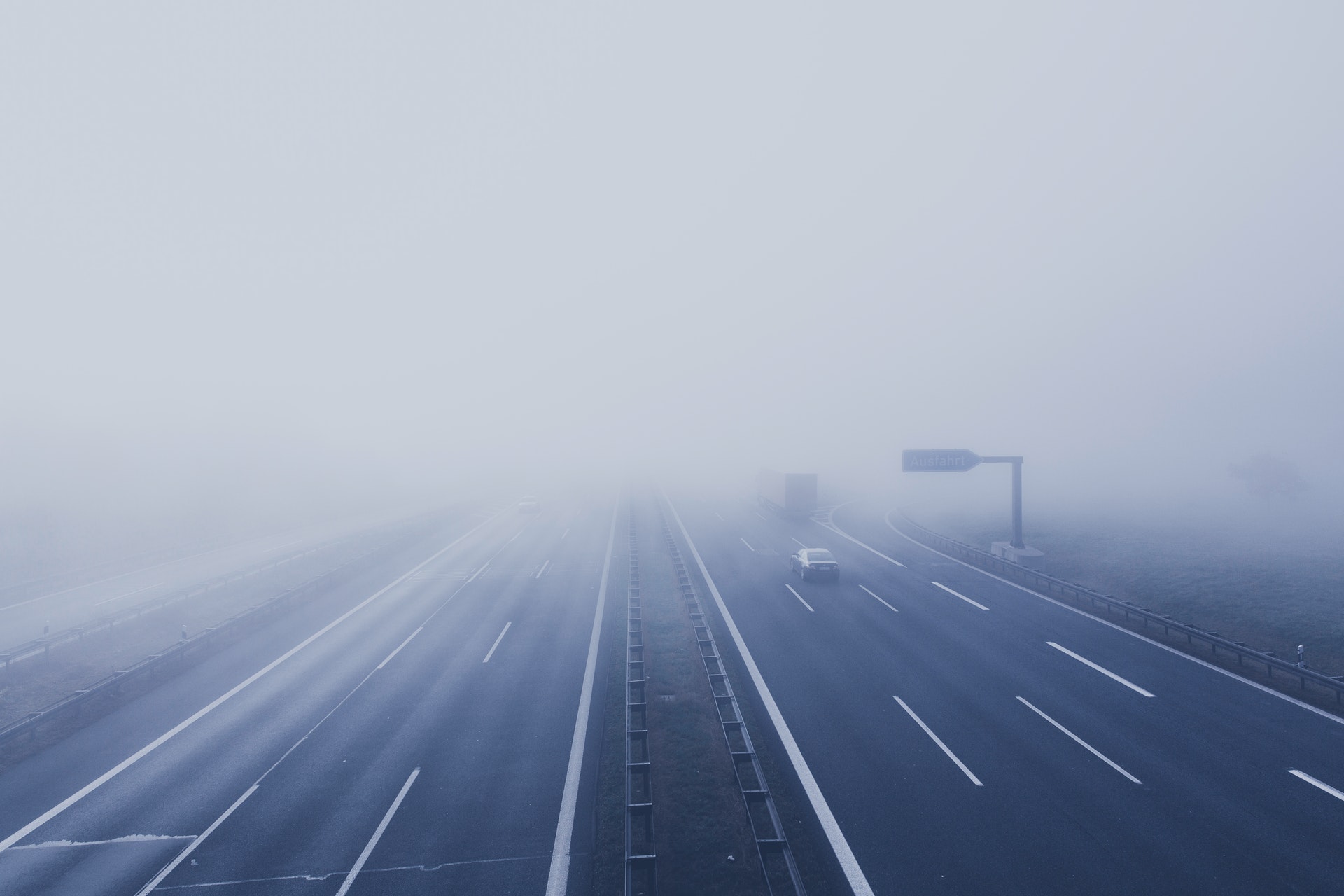 With the first major rainfall of the season, San Diego area roads are snarled with traffic due to accidents. "We have 25 active crashes happening right now, and I haven't even gotten through all of them," commented a California Highway Patrol (CHP) officer who was working at the agency's traffic management center.
Three tractor-trailer trucks spun out on the rain-soaked, northbound lane of Interstate 15 near Camino Del Rio South on November 29th, temporarily shutting down the roadway. One of the big rigs flipped over, spilling its load of tortillas down the embankment.
Another big rig jackknifed on southbound Interstate 805 near Sweetwater Road. The accident, which also involved a second vehicle, blocked two lanes of traffic. Other area crashes included a pickup truck that rolled over on westbound state route 52 near the 15, and a FedEx double trailer that lost control in the rain and slammed into the center divider.
In a statement issued to local media, another CHP officer said, "Many crashes result from driving too fast, so the first tip is: Slow down. It's a simple matter of physics that your vehicle can't stop as fast or turn as accurately on wet pavement."
Tractor-trailers are always dangerous to smaller cars, but more so in the rain. The Federal Motor Carrier Safety Administration has a list of tips to keep you safer around 18-wheelers, and we've chosen the ones we think most important. This season, remember to:
Stay out of the truck's "no zones." We call them "blind spots," and large trucks have four of them, one on each side. The farther away you are from a big rig, the safer.
Take the time to make sure it's safe BEFORE passing. If you can see your reflection in the trucker's mirror, you're probably okay. Which leads us to…
Try not to cut off a truck. They need more time to slow or stop, and if you jump too close, it's dangerous.
Don't drive closely to the rear of a truck. It's impossible to see what's in front of a large truck, and if it comes to a quick stop, you're at risk of an underride accident.
Give the truck space to turn wide. Buses and semis often start turning from a middle lane, so be warned.
Finally, be patient. Trucks are lumbering vehicles, and they take more time to maneuver. Avoid driving too close to the truck, or aggressively moving around it, because if the trucker does anything wrong, you might be the one paying the price.
Other rainy-weather driving tips include:
Maintain your own vehicle: Change your wiper blades every six to 12 months. Check your headlights, taillights, and turn signals to make sure they're working. Replace your tires when necessary. If you drive 12,000 to 15,000 miles per year, your tires will last only about three to four years. When you do replace your tires, replace all four, because mismatched tires will affect your vehicle's drivetrain, alignment, and overall performance.
Don't use cruise control: On wet roads, it's important that you are in full control of your vehicle at all times.
Windshield wipers = headlights: Whenever you turn your windshield wipers on, also turn on your headlights—even during the day.
Give other vehicles extra space—especially 80,000-lb ones: It takes longer to slow down or stop on wet roads, so allow an extra car length between you and the vehicle ahead of you based on your speed.
Unfortunately, not all drivers adhere to these wet-weather driving practices, and your safe driving habits can't keep someone else from crashing into you. If you or a loved one has been injured by a negligent driver, you need to contact the experienced car accident attorneys at San Diego's Jurewitz Law Group Injury & Accident Lawyers. Dial (619) 728-9036 or (888) 885-4671 for a free consultation.