For those of the San Diego Chargers fans that missed it' Chargers lineman Kris Dielman suffered a harrowing concussion after colliding with Jets linebacker Calvin Pace in the fourth quarter of SD's October 23 loss to the Jets.  Moments after' he was seen struggling to return back to the huddle but still decided to stay in the game until it finished.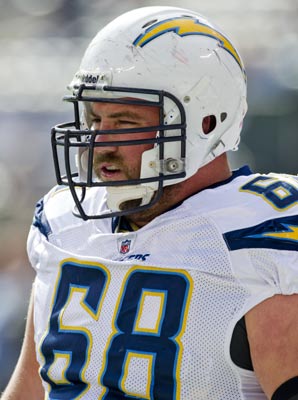 According to reports' Chargers personnel did not see Dielman staggering to the huddle' or else they would have pulled him aside. However' an official did. Unfortunately' that brush-off by the official almost cost Dielman his career. On the plane ride back to San Diego' Dielman suffered a seizure and was hospitalized.
After years of trying to improve the safety regulations' it appears that the NFL is still not doing enough to bring awareness to the dangers of concussions. Countless players have had to call it quits after a career-ending blow to the head. In fact' Chicago Bears' Dave Duerson sustained brain injuries that destroyed him inside and out' eventually leading him to commit suicide.
Yet' if the referees on the field (who have the most intimate view of the players) won't step up' then who will?
The Jurewitz Law Group Injury & Accident Lawyers strongly believes that health should come first' especially with athletes. If you or someone you love has suffered a traumatic brain injury in San Diego because of someone else's negligence' contact the experienced head injury attorneys at the Jurewitz Law Group Injury & Accident Lawyers. Call our personal injury office at 888-233-5020.