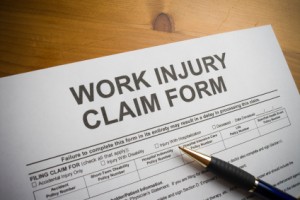 Although most employers take their responsibilities seriously when it comes to workplace safety, no workplace is completely free of risks.  The National Safety Council (NSC) promotes the month of June as National Safety Month each year, encouraging employees and employers to look at safety and health risks in their own workplaces. While many experienced San Diego workplace accident attorneys can provide assistance to southern California residents injured on the job, the best outcome is always to avoid injuries when possible.
The theme of this year's National Safety Month is "Safety Starts With Me."  The goal, according to organizers, is to encourage workers to look out for their own safety and that of their co-workers. While the theme doesn't reduce the responsibilities of employers to meet state and federal safety and health standards, it does encourage employees to keep their eyes peeled for potential hazards and to address them.
In addition to fixing hazards in their own work areas or alerting employers about safety concerns, California employees may report safety issues to Cal/OSHA for inspection. Reporting can be done anonymously, and it may be necessary if workers can't fix a problem themselves and managers are not responsive to reports about ongoing safety problems.  OSHA law also protects whistleblowers in several ways.
During National Safety Month, the NSC plans to highlight four areas of concern that lead to thousands of workplace injuries each year.  These include slip and fall accidents, employee wellness, emergency preparedness, and ergonomics.  By focusing on major areas that can affect employees' health and safety, National Safety Month attempts to reduce the number of workplace accidents and keep workers healthier – protecting both their long-term wellness and the company's productivity.