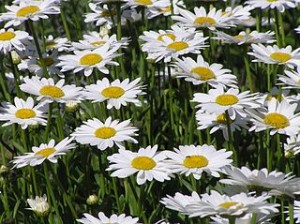 With the approaching Spring Vernal Equinox arriving on March 20 at 12:57 p.m. (give or take), a San Diegan's attention will turn to spring festivals and love — not necessarily in that order, but we have it on good authority that the two are running neck-and-neck.
Here are some Spring Festivals in San Diego and the San Diego area that you may want to check out. You are on your own with the love part:
Spring Busker Festival
Imagine every street performer you have ever seen in your travels then put them into Seaport Village for two days on March 29-30 and you will get an idea of what the Spring Busker Festival is all about. The purveyors of the festival promise unique performers, such as jugglers, acrobats, and sword swallowers. We advise that you avoid this area that weekend if you have a healthy fear of mimes and chainsaw- or bowling ball-wielding jugglers.
21st Annual Sicilian Festival
Little Italy in downtown San Diego hosts this festival on May 18, which features the dance, music, and food of Sicily. Visitors can expect music, costumed dancers, children's activities, and artists. The theme of the festival is "Eat, Drink & Be Sicilian." Best of all, the admission is completely free.
21st Annual San Diego Latino Film Festival
If you have a deep-seated love for cinema and all things Latino, the 21st Annual San Diego Latino Film Festival is being held from March 13-23. There are two venues for this year's festival: UltraStar Mission Valley Cinemas at Hazard Center in Mission Valley and the Digital Gym Cinema. The complete festival schedule will be available on Feb. 28.
10th Annual La Jolla Concours D'Elegance
Do you have a hunger to view a 1933 Marmon V16 Convertible Coupe, but don't know where to go? Look no further. The La Jolla Concours D'Elegance, held from April 11-13 in La Jolla, is a festival that features cocktail parties, VIP receptions, a motor tour and a car show featuring classic automobiles of all makes and models. If you want to see a car that may possibly be worth more than your house, this is the best place to do it.
Balboa Park EarthFair 2014
Earth Day is April 22, but the EarthFair Festival will be held in Balboa Park on April 27. It will feature 300 exhibitors, special theme areas, food, art, and five entertainment venues.
The Fallbrook Avocado Festival
We have professed our love for all things avocado in a previous blog and now you can visit the mother of all avocado festivals in Fallbrook on April 13. There will be cooking competitions, wares from local artisans, and what the festival hosts' claim is a race where the cars are made of avocados. If that doesn't whet your interest, nothing will.
The Jurewitz Law Group Injury & Accident Lawyers in San Diego urges you to get out this Spring and enjoy the festivities that San Diego has to offer. If you want a more complete list of what will be happening this Spring, check out the San Diego Tourist Board website.