$1'014'299.81 Recovery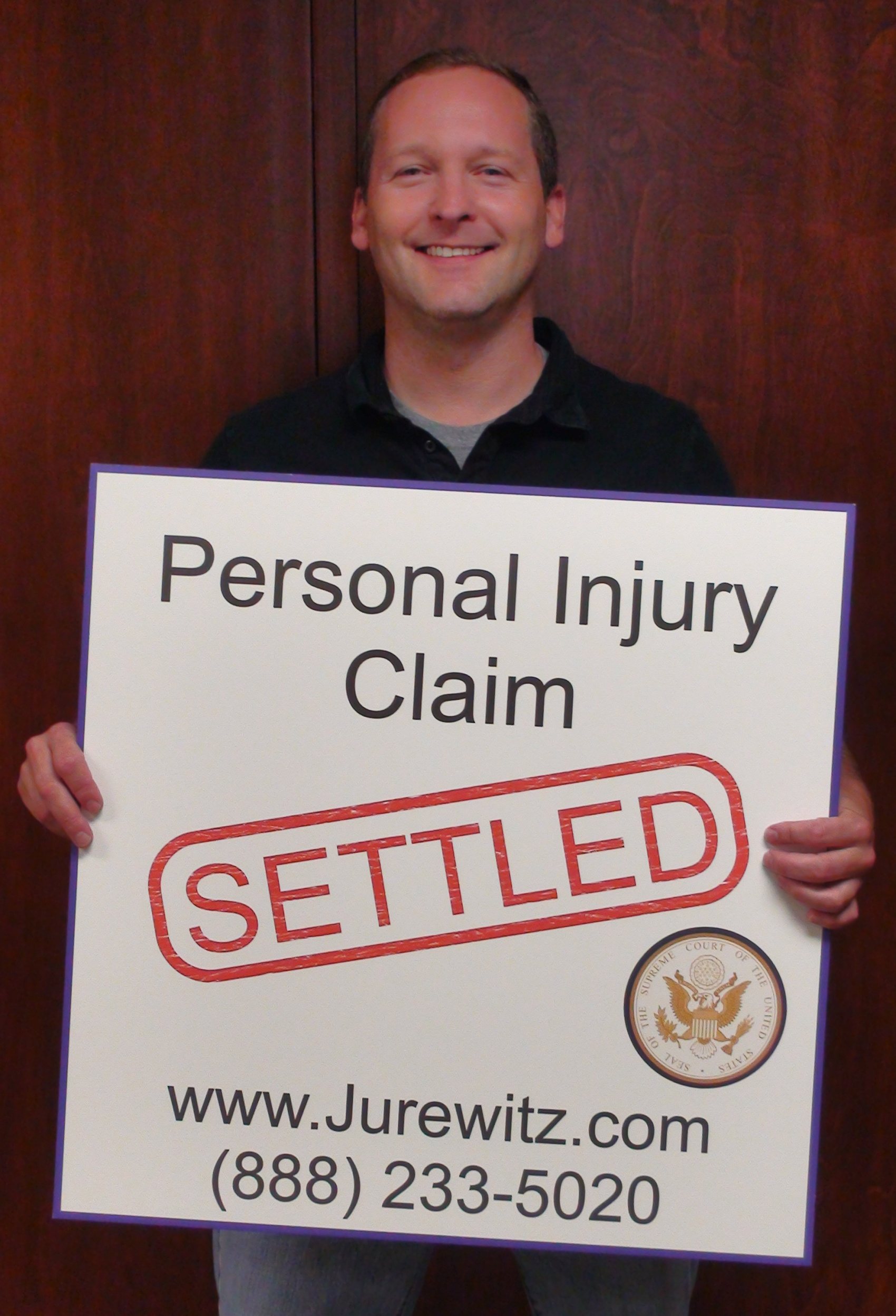 On August 1' 2011' our client' a 38-year-old male motorcyclist' was waiting at a red light at the intersection of Pershing Drive and Florida Street in South Park. He was legally-lane sharing between two vehicles. When the light turned green' he lawfully proceeded forward. The driver of a sport utility vehicle was attempting an ill-advised left turn against a red arrow light when she struck our client with the passenger side. Our client was flung into the SUV's windshield. He then landed on his back on the roof of the vehicle.
The accident resulted in numerous injuries to our client: fracture to the right wrist' multiple torn ligaments and a torn meniscus in the right knee. He underwent numerous surgeries' including open reduction and internal fixation surgery' along with extensive therapy for his right knee. Despite these measures' our client has sustained a 50-percent loss of flexion' extension and strength in his right wrist. He has also acquired a permanent limp in his right leg.
The driver of the SUV disputed our client's claims. However' we were able to counteract with strong evidence and expert testimony' which convinced the jury and ultimately led us to win our client an astounding seven-figure reward.
Recovery: $1'014'299.81
DISCLAIMER: Please be aware that the case results described above are not intended to be representative of usual results and not every result is typical or expected of every case. Every case is different and case values turn on small facts and differences. Please contact our office to discuss your case and the range of reasonable case values for your personal injury case.
TERMS: By viewing and reading the case values on this website' you are agreeing not to disseminate and distribute the case results described herein. The Jurewitz Law Group Injury & Accident Lawyers retains any and all rights with respect to the use and enforcement of copyright and trademark violations with respect to any use which violated state or federal law.