Shoulder Dystocia & Birth Injuries: Get Legal Help Today
Doctors are trained to anticipate and address birth complications and do everything they can to protect your baby. However' inexperienced doctors make mistakes that may cause long-term damages to your child. Shoulder dystocia may be one of the most frightening things that you may hear in the delivery room. Although doctors are trained to anticipate and address this birth complication so that it does not cause any harm to the mother and baby' there are some instances when inexperienced doctors mistreat and miscalculate.
A shoulder dystocia is an obstetrical complication during birth that is caused when the baby's head has been delivered but its shoulders are stuck and cannot be delivered naturally. It can result in a few terrifying minutes when the baby is cut off from oxygen.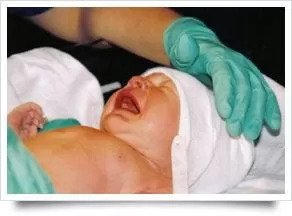 Shoulder dystocia affects an estimated 20% of babies either temporarily or permanently and has the potential to cause significant' lifelong injury to newborns.
Causes of Shoulder Dystocia
Entrapped shoulders: The shoulders of the fetus get entrapped behind its mother's pelvic bone. This is one of the leading causes of shoulder dystocia.
Improper rotation of baby's shoulders during birth: By rotating the baby's head' its shoulders are aligned for easy delivery. However' some doctors may rotate the shoulders improperly.
Applying unnecessary lateral traction: When inexperienced doctors mistake the natural delay of the baby's shoulders being delivered as dystocia. They then apply excessive lateral traction to the baby's neck to free the shoulders' causing them to actually get stuck.
Baby's shoulders folded inward during birth
Improper use of forceps during birth
Incorrect use of vacuum extractor
What Are the Effects of Shoulder Dystocia?
Shoulder dystocia can affect both the baby and the mother.
Complications for the Baby:
Injury to the nerves of the shoulder' arms and hand (Erb's palsy and/or Klumpke palsy)' which may cause shaking or paralysis
A broken arm or collarbone
Oxygen deprivation which can cause brain damage and even death
Complications for the Mother:
Heavy bleeding after delivery
Tearing of the uterus' vagina' cervix or rectum
Bruising of the bladder
Contact a San Diego Shoulder Dystocia Lawyer at the Jurewitz Law Group Injury & Accident Lawyers
If your child suffered has suffered shoulder dystocia due to a mistake during delivery' get in touch with an experienced San Diego birth injury lawyer right away because you may have grounds for a valid lawsuit.
There is nothing more traumatic than your newborn baby suffering shoulder dystocia. The San Diego personal injury attorneys at the Jurewitz Law Group Injury & Accident Lawyers understand this and will work hard to help the injured infant and parents cope with the costs and challenges of care' therapy' and accommodations for your child's disability. Contact our personal injury law office at (619) 233-5020 or (888) 233-5020 to set up a free consultation.
Additional Information