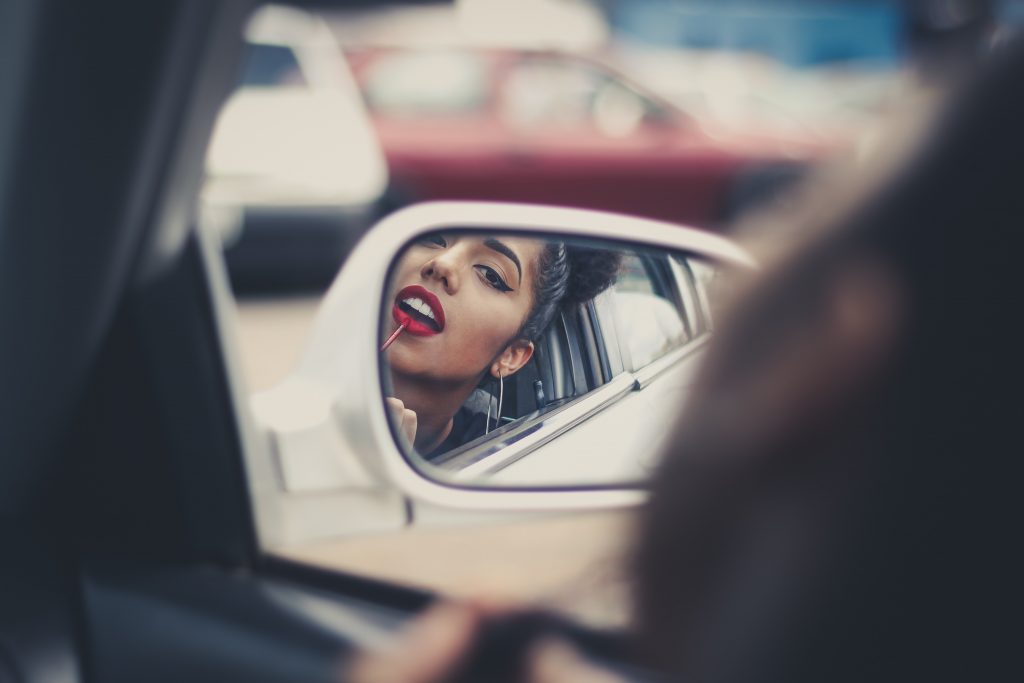 Let's see if you can accurately deduce who, in the following three scenarios, is the most dangerous driver on the road:
Jamie, a woman in her 20s, is driving to Mission Beach to enjoy a much-anticipated weekend with her friends from out of town. About 15 minutes from the rendezvous point, her phone rings. She sees that it's Kerri, one of the friends she's meeting, and in her enthusiasm, Jamie answers the phone with one hand, turns the stereo down with the other hand, and momentarily uses her forearm to steer the car.
Mike, a Navy veteran in his 50s, loves to let out his 4-speed manual transmission 1978 Corvette on the desert highways east of San Diego. As a former lieutenant commander on a destroyer twice deployed to the Middle East, Mike is more aware than the average person of the dexterity and focus that is required to operate a vehicle at high speeds. And as a Navy man who was responsible for the lives of others, Mike has an innate need to be available to those who need him, and his phone rings quite often. Combined with the Corvette's stick shift, it's easy to understand why he uses a hands-free device paired with his cell phone when driving.
Bill and Cara celebrated their 40th wedding anniversary on a Saturday night in Old Town San Diego. After a wonderful night with family and friends, Cara crawled into the passenger seat and Bill got behind the wheel of their Lincoln Town Car. He proceeded to drive back to their home in Tierrasanta. It wasn't long before Cara fell asleep, and Bill was driving alone, bleary-eyed and a somewhat jealous that he couldn't pass out as well. He knew he was a little tipsy, probably too drunk to drive, but he had done this sort of thing before. He wasn't worried as he languidly turned on the radio and dialed in his favorite classic rock station. He quietly sang along as he guided the sedan down the freeway.
So, who in this group of drivers is the most dangerous on the road? Most people would choose intoxicated Bill in scenario 3, but this is a trick question. While "impaired" driving accounts for most accidents on the road, distracted driving accounts for a shocking 25% of those accidents, according to the National Highway Traffic Safety Administration. Jamie and Mike are more dangerous than Bill.
Even Hands Free Is Not Distraction Free
Most drivers are unaware of the dangers of distracted driving, and cell phones are the major distraction—even hands-free devices that cause a diversion can create a distracted and dangerous driver.
If you or someone you love has been injured in an accident caused by distracted driver, you should seek legal assistance. Contact the Jurewitz Law Group Injury & Accident Lawyers today at (619) 233-5020 or toll-free (888) 233-5020 to set up a free consultation.