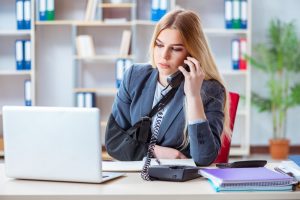 Experiencing an injury is both physically painful and emotionally overwhelming. It can be difficult to deal with the sudden shock of the accident itself, the temporary or permanent physical limitations you may be experiencing as a result of the injury, and the large amounts of money you suddenly have to spend on medical bills all at the same time.
On top of all of that, you will probably encounter a lot of individuals attempting to give you advice about what to do, what to avoid, and everything in between.
While these people are generally well-meaning, in most situations, it is a much better idea to get your advice from an experienced personal injury lawyer. If you are unsure about when speaking with a lawyer would be a good idea, the following can serve as a guide for moments when you should absolutely consult with a qualified personal injury attorney.
Before Speaking to Insurance Representatives
After an accident, it is common for the at-fault party's insurance representative or attorney to get in touch with you. They may frame this conversation as a "courtesy call," but their intentions are usually far from courteous. Their sole purpose is always to avoid major payouts. These conversations are generally an attempt to get you to admit fault in some way, to make a statement that they can interpret to mean that your injuries are not very serious, or to accept a "lowball" settlement rather than having to pay you the full and fair compensation that you deserve.
If the other party's insurance company or legal team contacts you, do not tell them anything at all other than that you will not be answering any questions without consulting your lawyer. Call a qualified San Diego personal injury attorney immediately after this conversation.
Before Making Any Statements Related to Your Accident
Sometimes, accidents that lead to injuries can garner a lot of media attention. As a result, you may have journalists who wish to speak to you about the incident or the injuries you have suffered. However, even if they are only looking for you to say something "brief" or "off the record," do not speak to anyone from the news media without consulting your attorney. The other party's legal team will scour the news for any information relating to your accident, and they can use anything you say to try to reduce the damages you are owed.
Similarly, do not say anything on social media about your accident either. Even if your account has maximum privacy settings, do not assume that the public cannot access your posts in some way. This could hurt your case more than you might expect.
Before Filing a Claim against the At-Fault Party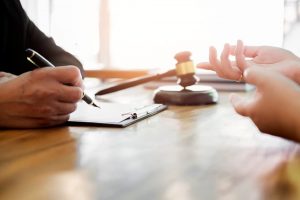 While liability can be difficult to prove in some injury cases, it may seem completely obvious who the at-fault party is in other situations. If your situation seems fairly straightforward, you may be tempted simply to file the personal injury claim on your own rather than hiring a lawyer.
However, personal injury cases can be far trickier than they might seem. There are often deadlines for filing paperwork, pressure from the other party's insurance company and attorneys, and other factors that are easy to overlook if you are not familiar with personal injury law. While you might think you are saving yourself money by taking care of the claim on your own, you might actually be missing out on opportunities to maximize your financial recovery.
This is why it is always a good idea to have a seasoned personal injury lawyer on your side. They will work to put a strong claim forward for your case, considering every possible factor that can help you get the compensation you deserve.
Contact an Experienced San Diego Personal Injury Lawyer Today
If you have recently suffered an injury in an accident that you did not cause, the San Diego personal injury lawyers of Jurewitz Law Group Injury & Accident Lawyers have the experience, knowledge, and skill to work toward achieving the full and fair compensation you deserve.
Whether you have been injured in an automobile collision, a slip-and-fall, a dog bite, or a workplace accident, the legal team at Jurewitz Law Group Injury & Accident Lawyers will put all our resources into achieving a favorable outcome for your claim. And with our no-fee guarantee, you will not pay anything unless and until we recover financial compensation on your behalf.
When should you call a lawyer? There is no better time than now. Call (619) 233-5020 for a free consultation, and we will help you understand all your legal options.